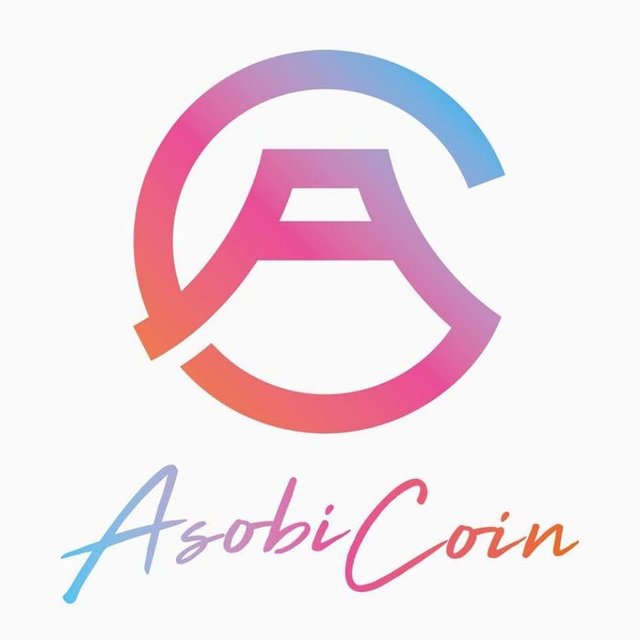 The idea of introducing blockchain technology in the field of digital content is not new, but ASOBIMO offers us something new and interesting in this direction. On the ASOBI MARKET platform, users will be able not only to buy, but also to sell digital content, such as read comics, game data and items, bored music files, videos and e-books, through the P2P system. It turns out something like a digital second-hand. ASOBI COIN will be used as a payment method.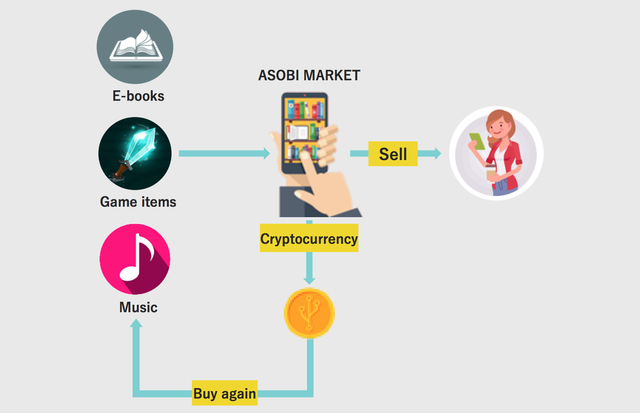 For this purpose, a secure cloud-based system will be used. It's called "Decentralized Security System" (DSS) it will determines the ownership of digital content. All transactions will be recorded in the blockchain and the profit will be distributed automatically between the seller, publisher and author through the smart contract.
And it is very correct and necessary, nowadays a lot of content is distributed between users, violating copyright, and Asobimo company solves this problem with the help of blockchain technology and makes it profitable for all parties. Now the person buying the content has a choice: to break the law by buying pirated content or buy secondary content cheaply. For this Asobimo, Inc. in cooperation with the NAGA Group AG (Germany) has developed the Virtual NAGA platform, which also prevents illegal money-laundering operations.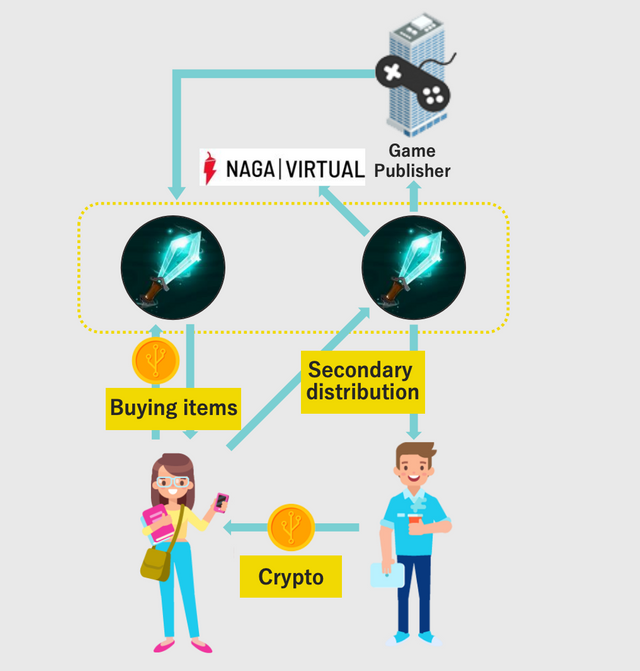 Japanese company Asobimo, Inc. founded in 2003 is a computer game developer mainly specialized in 3D MMORPG for smartphones and provides services worldwide. The company was awarded such awards as Google Play Top Developer Award, App Store Game Grand Prix Division Award. Most famous games Avabel Online, Toram Online, Alchemia Story. The total number of downloads of games developer more than 50,000,000. Companies partners Xiaoyou Network (China) and Quantum Games (Taiwan).
The digital content will be purchased and sold through ASOBI WALLET. It's also worth considering that the platform will be possible to buy not only secondary content, but new. For example, players can purchase in-game items in ASOBIMO games with ASOBI COIN at a 50% discount!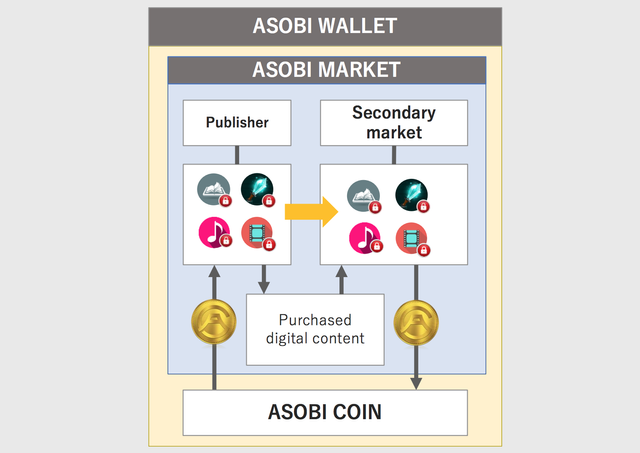 ASOBI MARKET scheme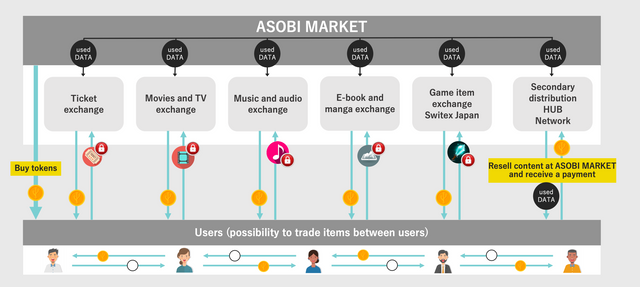 ASOBI Roadmap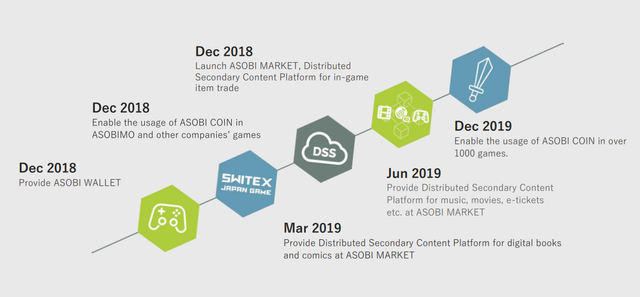 ICO specification:
Hard Cap: 5,500,000,000 JPY (approx. 50,000,000 USD)
Soft Cap (reached): 550,000,000 JPY (approx. 5,000,000 USD)
ABX: Price 1 JPY (approx. 0.01 USD)
Coins issued: 16,500,000,000
Token: ERC-20
KYC: Required (except for Japan)
Crowd sale is live now and you can still have time to get a 20% bonus. AsobiCoin (ABX) token sales also going to the following exchanges: Coinhub, Latoken, Liquid, Coinbene, Conrail.

The digital content market is growing every year and only in Japan amounted to 8415 billion yen (74 billion USD) in 2016, and the secondary content market is estimated at about 15%. So looking at the fact that the development is engaged in a respected large company with 15 years of experience in the field of game development and a huge staff of highly qualified specialists can be expected that AsobiCoin will be in demand and the project will succeed. Investment in this ICO can become one of the best in 2018!
Official resources:
WEBSITE: https://asobimo.io/en/
TELEGRAM: https://t.me/AsobiCoin_Official
WHITEPAPER: https://asobimo.io/pdf/white_paper_en.pdf
ANN THREAD: https://bitcointalk.org/index.php?topic=4884216
FACEBOOK: https://www.facebook.com/Asobi-Coin-130436194467568
TWITTER: https://twitter.com/AsobiCoin
INSTAGRAM: https://www.instagram.com/asobicoin/
GITHUB: https://github.com/asobicoin
MY BITCOINTALK USERNAME: trip2sochi
MY BITCOINTALK PROFILE LINK: https://bitcointalk.org/index.php?action=profile;u=2281826