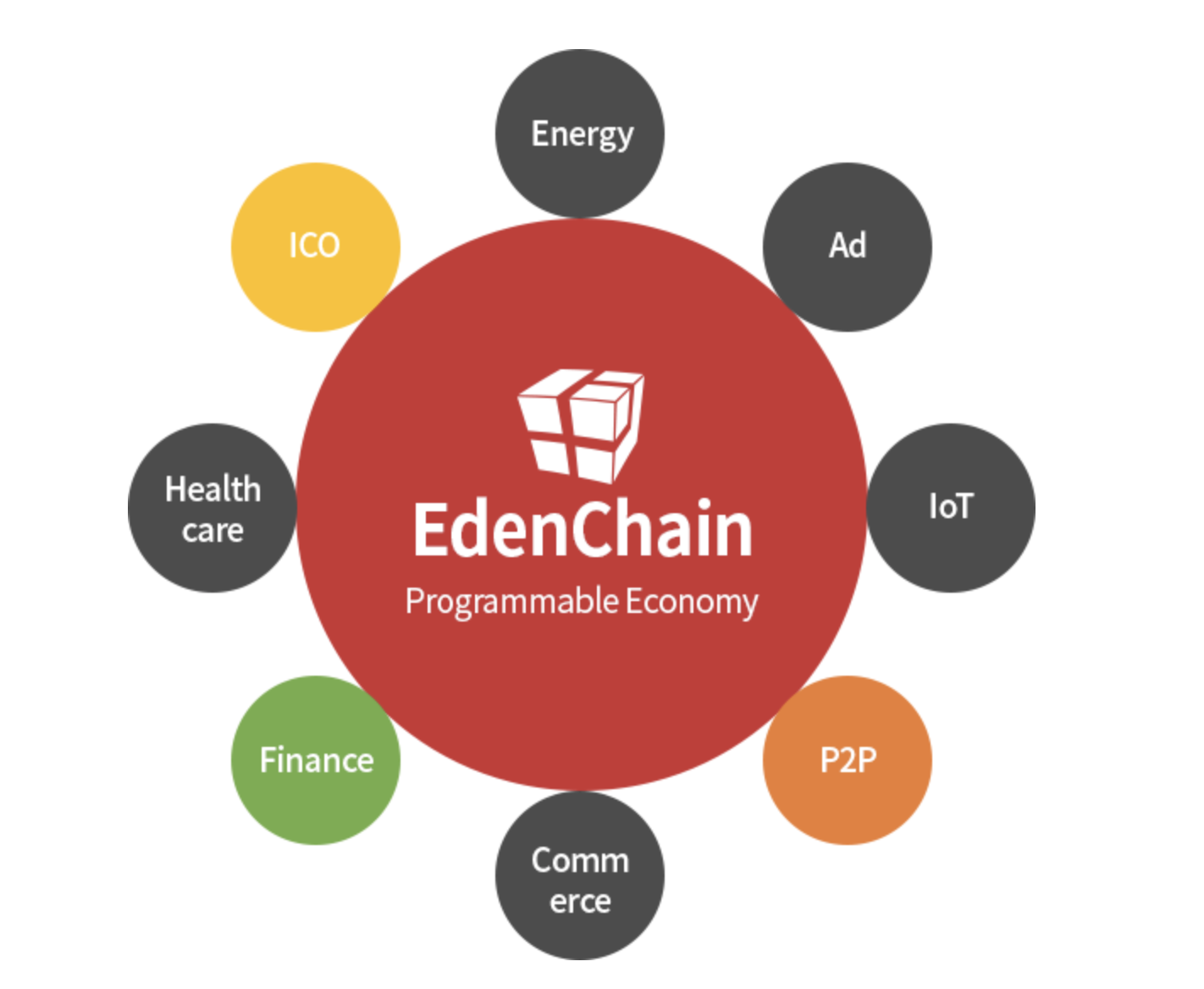 ICO market is not easy nowadays. You have to invest in the top projects to achieve good profits right after listing.
Platforms, protocols, infrastructure.
EdenChain is a new Korean platform for smart contracts.
I couldn't stress it anymore. It as every hype actor you need.
Korean projects are doing well no argue with that. Just look at ICON.
It's a platform - check. With only $24m cap!
Highly experienced team full of ,,all stars" with connections all over Korea, companies, universities etc.
They are actively building a big community using Korean networks, western community yet to be built that's why you are early here.
It is a Blockchain Platform Technology for Edenchain's Implementation of Programmable Economy. Through Edenchain, capitalize tangible/ intangible values, and trade it safely, cost efficiently, and fast It could be used easily by company/organization/individual who need a blockchain technology and coin
It means they will have a huge community in Korea and will easily reach all the exchanges we want (Huobi, Okex, Binance etc).
It is still low key and the hype is building up so you are very early to know about it, thanks to me as always.
You can sign up for the updates, or inquire for the private resale (min. is 10,000 USD).
EdenChain characteristics:
ICO PLATFORM
HelloEden is the first ICO platform targeting Korean Market. Edenchain will provide ICO coin release, marketing, and investment, a total service on the basis of a platform. We have partnered up with the number one Tech PR/ Marketing Firm M&K in Korea.
**
B2B COMMERCE**
Cleandeal is a B2B open-market platform, ran by YT Corp. that has supply agreement with Hyungji Corp., KHMA(Korea Housing Management Association) Org.,Embrain Corp.. Edenchain platform provides coin and Blockchain technology that is needed for B2B service for Cleandeal.
P2P FINANCE
MyCreditChain is an affiliated company of number one Pintech Firm Finger, providing P2P financial service. This company is using Edenchain Platform to provide coins and Blockchain Technology to provide P2P service.

STRENGTHs
SECURE INTEROPERABILITY
NSURES SECURE INTEROPERABILITY AMONG ON-CHAIN AND OFF-CHAIN SERVICES.
Existing blockchain technology is not safe from hacker threats such as data forgery, corruption, hijacking, etc., when smart contracts interwork with external systems. EdenChain's Secure Interoperability technology provides an environment in which smart contracts can securely interwork with external systems.
HIGH PERFORMANCE
PARALLEL EXECUTION - HIGH SPEED BASED ON PARALLEL PROCESSING OF TRANSACTIONS
EdenChain can process large volumes of transactions quickly. Namespace technology allows high-performance processing because it separates unrelated transactions into separate spaces and executes transactions in parallel. As transactions increase, the processing environment is organized by Namespace to maintain optimal performance at all times.
REASONABLE FEE
PER TRANSACTION FEE - AFFORDABLE AND REASONABLE PROCESSING COST FOR SMART CONTRACT EXECUTION
For existing smart contracts, processing costs are charged for each function based on prices of cryptocurrencies, and thus the processing costs are high. However, EdenChain's processing costs are inexpensive because it charges according to the number of executions regardless of the processing by function. It was also designed flexibly to keep the processing costs at a reasonable level.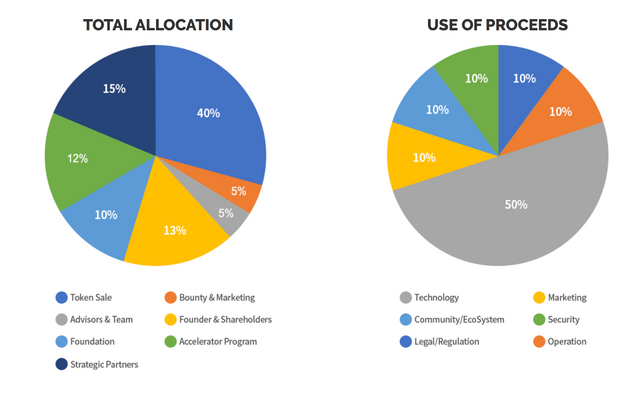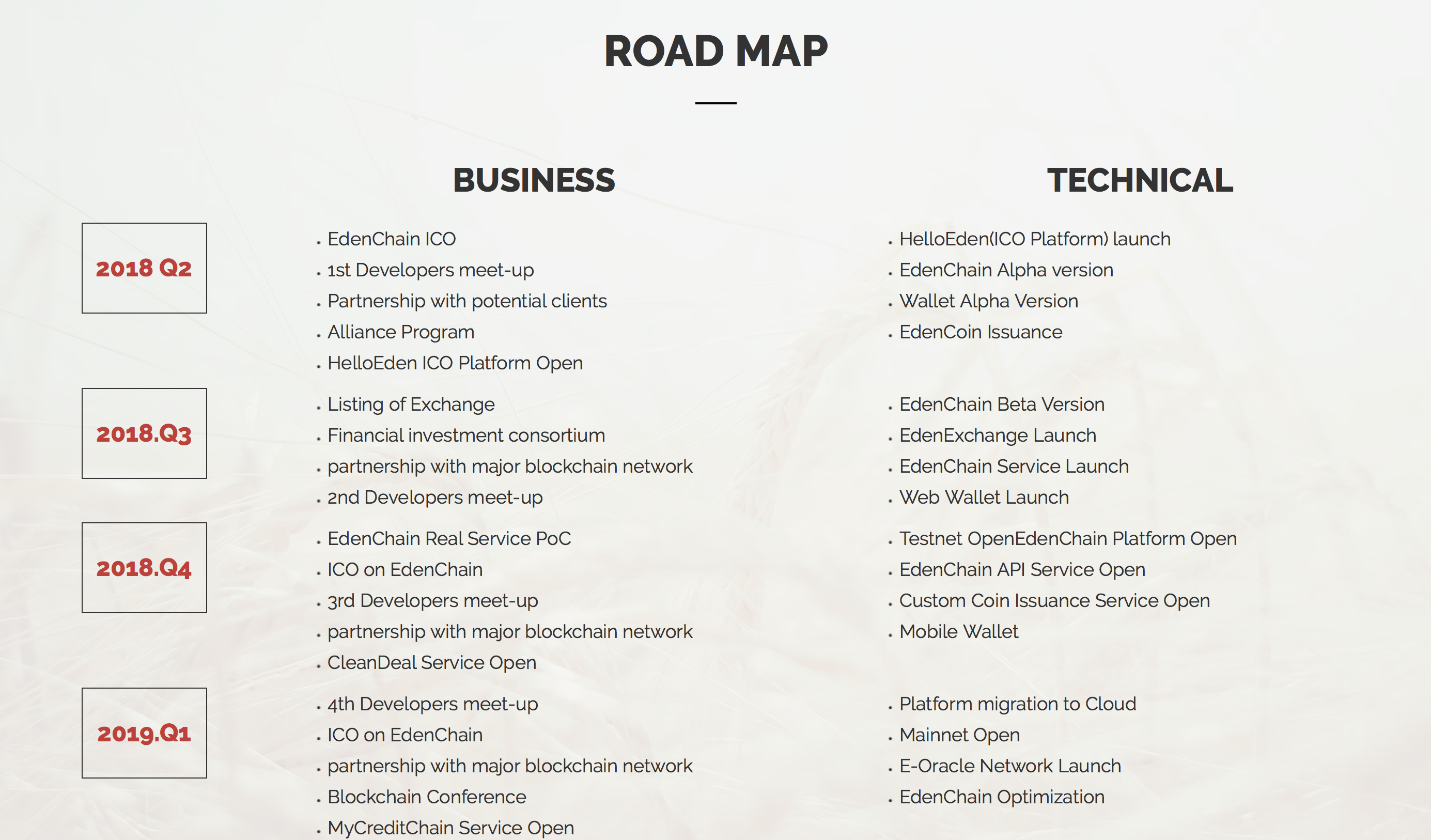 In my opinion this is one of the top projects you can invest in this ICO winter. I expect it to at least 5x immediately and that's why:
another core tech blockchain project
market love every big tech from Korea
very low cap of $24m
it's easy to shill and will get many influencers
great team
Website: http://edenchain.io