NOIA Network ICO Overview | Decentralized Content Delivery Notwork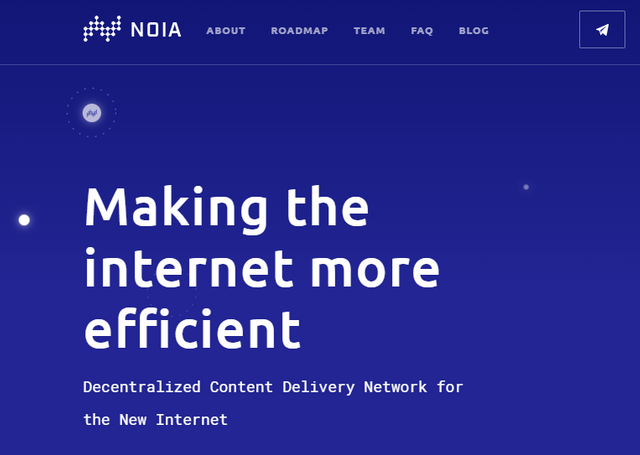 ---
---
Hey folks, @cryptokraze here with another overview about the upcoming ICO (NOIA Network). This will include what this ICO is about, what it will bring to crypto world and why it is worthy for me to invest in it.
---
---
ICO SUMMARY
---
| SYMBOL | NOIA |
| --- | --- |
| START DATE | 16TH JULY, 2018 |
| END DATE | 16TH AUGUST, 2018 |
| TOKEN TYPE | ERC20 |
| PLATFORM | ETHEREUM |
| TOKEN PRICE | 1 NOIA = 0.08 USD |
| TOKEN AVAILABLE | 450,000,000 NOIA (45%) |
| TOTAL SUPPLY | 1,000,000,000 NOIA |
| HARD CAP | 25,000,000 USD |
| SOFT CAP | 4,000,000 USD |
| MIN. INVESTMENT | 0.5 ETH |
---
---
ABOUT THE PROJECT
To utilize the modern technology – blockchain to create a modernistic platform via utilization of unused bandwidth for making internet more efficient
A powerful platform leveraging on functioning of smart contract technology and Artificial Intelligent to create the next generation content scaling network
NOIA NETWORK – A decentralized content delivery network

---
---
WHAT WILL IT BRING TO CRYPTO WORLD
The global CND market is projected to hit 31 billion by 2022, this will make boom the market capitalization of cryptocurrency
Contributors to NOIA network will be rewarded with NOIA token – this will facilitate the adoption of the token and by extension more acceptance of cryptocurrency
One important feature of NOIA token is 1 NOIA represent a 5 GB of data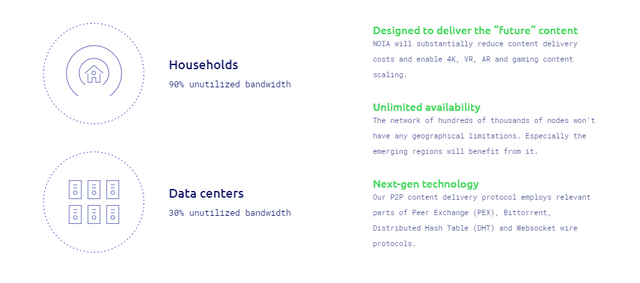 ---
---
WHAT ARE THEIR FUTURE PLANS
NOIA – will build a platform that will drastically improve the infrastructure of web content delivering across the globe
It features does not require major technological changed for website to start using it
NOIA platform is design with a features that are super-scalable and easy to use for customers
To create a platform that would cater and contain the ever increasing video and disco contents consumptions
To completely tackle the problem and inefficiency of middleman and outsourcing content delivery across the globe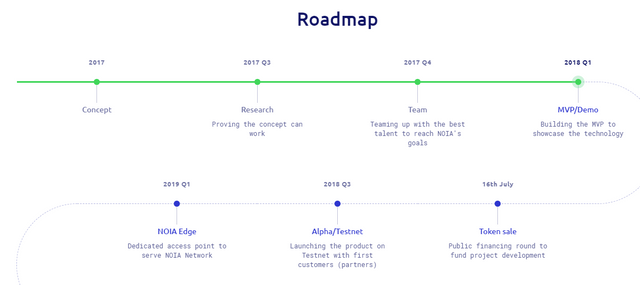 ---
---
WHY IT IS WORTHY TO INVEST
NOIA NETWORK – will utilize local ISP to provide point of presence (POP's) for web content caching to hundred of thousand of computers
With NOIA's node customers will experience a multiple times cheaper content delivery network (CDN) compare to other CND solutions
NOIA Network is developer by an experience team who previously worked with top organizations like Skype, JP Morgan and Dropbox
It also represents a standalone solution for small content provider that share between 10-100 TB monthly
It aims aid companies and users boost up the speed and quality of content delivery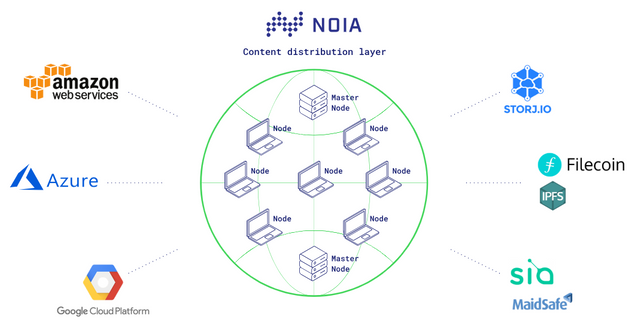 ---
---
I have read NOIA Network ICO white paper and assembled this information. For further details, you can visit their official website.
---
---
Have a look on my other Posts
Eligma ICO Overview | Artificial Intelligence Driven and BlockChain Based Commerce Platform
eCoinomic ICO Overview | Collateral Loans for Crypto Owners
VINchain ICO Overview | 100% Trustworthy Vehicle History on Blockchain
---
---
Disclaimer
This ICO information is just for the interest of Crypto Lovers and should not be considered as investment advice. If you want to take this opportunity, then invest only what you can afford.
---
Images Sources: www.noia.network