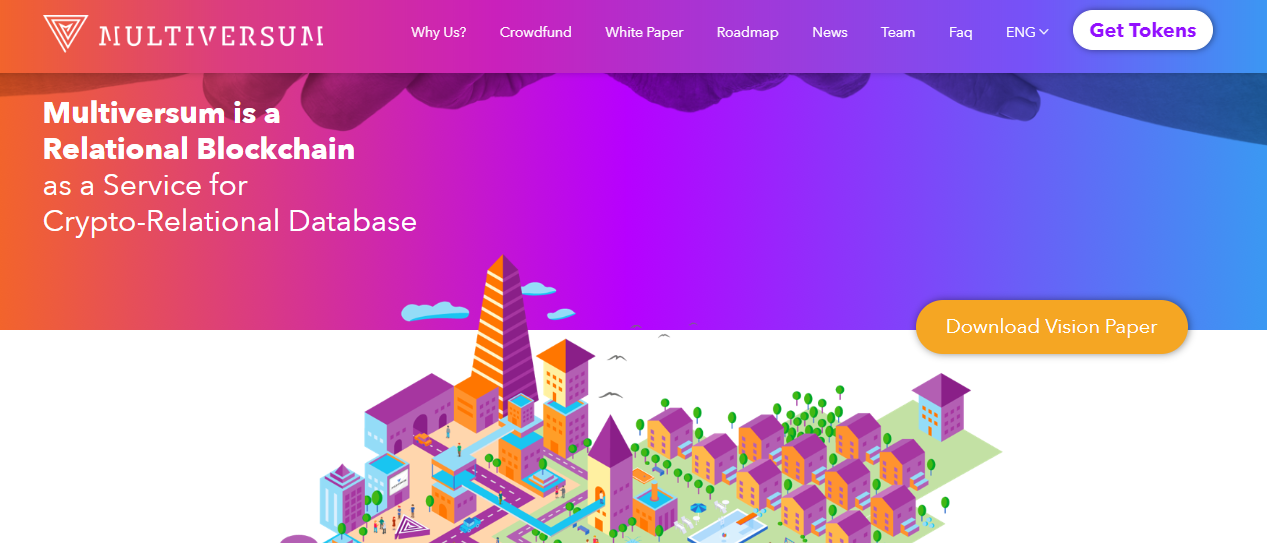 ---
---
Hey folks, @cryptokraze here with another overview about the upcoming ICO (Multiversum). This will include what this ICO is about, what it will bring to crypto world and why it is worthy for me to invest in it.
---
---
ICO SUMMARY
---
| SYMBOL | MTV |
| --- | --- |
| START DATE | 1st MAY, 2018 |
| END DATE | 10TH JUNE, 2018 |
| TOKEN TYPE | ERC20 |
| PLATFORM | ETHEREUM |
| TOKEN PRICE | 1.15 MTV = 1 USD |
| TOTAL SUPPLY | 1,280,000,000 BIT |
| AVAILABLE FOR SALE | 141,000,000 MTV |
| HARD CAP | 35,000,000 USD |
| SOFT CAP | 5,000,000 USD |
| ACCEPTING | BTC & ETH |
| BONUS | +15% BONUS |
---
---
ABOUT THE PROJECT
To utilizing the modern technology – blockchain to create a modernistic platform to public health and the economy at large
To become the first decentralize relational crypto-relational database on the global marketplace
MULTIVERSUM ¬– A fourth generation relation blockchain

---
---
WHAT WILL IT BRING TO CRYPTO WORLD
MULTIVERSUM – diversity and adoption of MTV token will bring influx of people to crypto world
The utilization of MTV token will create more awareness about cryptocurrency
---
---
WHAT ARE THEIR FUTURE PLANS
MULTIVSRUM – to create a platform that will allow coins and other tokens to be hosted platform
To create a platform that for a cleaner and faster data flux by managing them in a complex environment
It will incorporate an enabled optionally Rollback(Users security) which will allow users to implement a set of transaction recovery on all tokens as well as application hosted on Multiversum
A platform that will be compatible with microservices and serverless models

---
---
WHY IT IS WORTHY TO INVEST
MULTIVERSUM – has an advanced solution that will allow customers to manage any type of application on Multiversum technology
It will guarantee an improved parallel work and data sharing capacities – which means high security, horizontal scalability as well system resilience
Integration of biometric data as a base for electronic signature on Android, IOS and other platform to tackle users security
Aim to lower computation power needed for mining, hence eradicating (proof of work) which is a waste of power and resource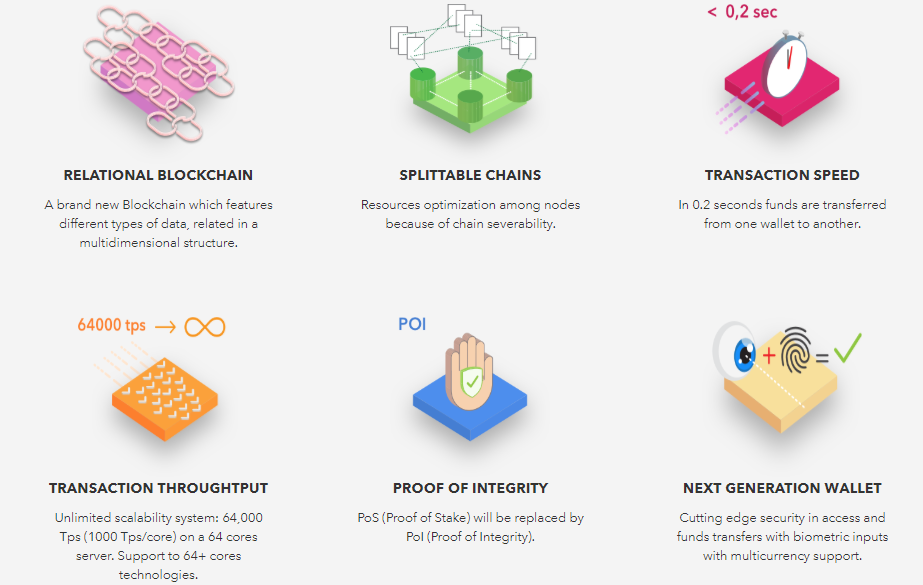 ---
---
I have read Multiversum ICO white paper and assembled this information. For further details, you can visit their official website.
---
---
Have a look on my other Posts
Eligma ICO Overview | Artificial Intelligence Driven and BlockChain Based Commerce Platform
eCoinomic ICO Overview | Collateral Loans for Crypto Owners
VINchain ICO Overview | 100% Trustworthy Vehicle History on Blockchain
---
---
Disclaimer
This ICO information is just for the interest of Crypto Lovers and should not be considered as investment advice. If you want to take this opportunity, then invest only what you can afford.
---
Images Sources: https://www.multiversum.io/