Hello, in this article I will try to analyse the SEAL NETWORK.
(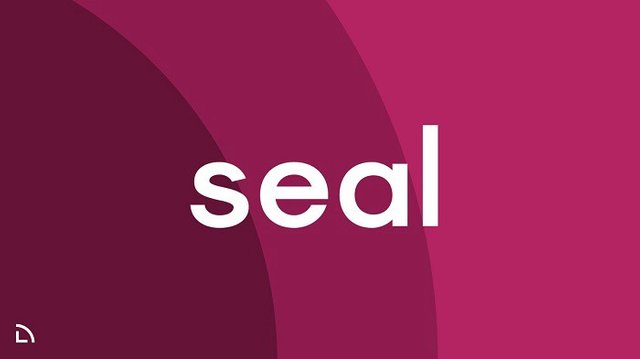 )
For the past decade e-commerse came a long way. People started to buy products they need without even leaving their house.İnternet has became a lifestyle.But that life style also came with problems.Like paying for a genuine product and being succered to get a counterfeited one.
This is a problem for the buyer and also for the companies that own the original brands.
İf you look at the issue from the buyers side, they want the original product they paid for. not some cheap and fake counterpart. But understanding if a product is genuine also became a problem for the avarage consumer.There are these counterfeited products that looks real than genuine products and buyers can not understand if it is genuine just by inspecting it.
From the companies side it is a different problem.Counterfeit products have devastating impacts for a company and the whole sector and a company can't fight this problem easily without help
This is where seal network comes in.
Seal is a blockchain powered product authentication and services platform.Seal offers a solution for buyers and also for the companies.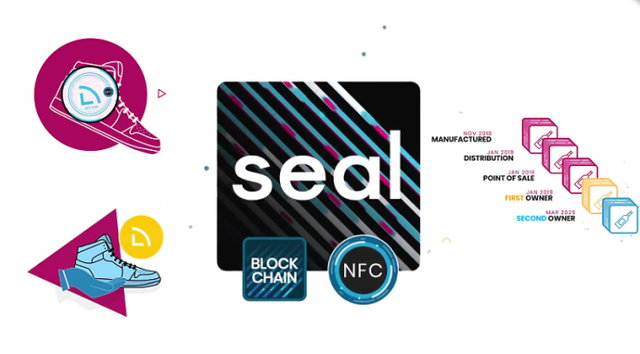 Seal offers a unique way to check if a product is real or not by combining NFC chips, which would be placed into the physical products and tracked and checked for authenticity via the Seal application just by a click or an app in a phone.
The Seal Network will provide this simple way to check the authenticity of the products but that is not all.The Seal Network also has some very interesting features as well.
Seal will create a secure tokenized version of a physical product, and allow the transfer of the ownership of the product, insurance against theft or other things and also product analytics and brand activation campains.This anti counterfeiting system will add additional value to the product and also information about the product, such as product history which can eventually be used to stop the selling of stolen goods.
Seal will provide a very benefial way for companies to both fight against counterfeited items and also a way to earn a fee for the products they already sold. Brands will get paid every time their products change owners regardless of second or third sale.One time selled product will become a revenue steram for a long time.
Secondhand market value of a product will go up because of the assurance of authenticity.
This is interesting, because this way a brand would get paid after it sold the product.The brand became entitled to get a cut from the secondhand sales and so on.This also products the value of the brand because it will decrease the amount of counterfeited products.
It won't matter if you but the product secondhand or not.You can be confident that it is real. Seal enables anyone to check the authenticity of the products they buy.
This project is unique for both companies and for the consumers. İt will support the consumers to buy authentic products and be confident abut the authenticiy of the product.This way consumers gets to support brands they love. And equip companies with a way for protecting their brands and earning fees at the same time which will helps fight counterfeiting.
Seal aims to disrupt the counterfeiting industry .İt is a billion dollar industry so if seal can help reduce the huge amount of counterfeiting products it will go big.
The team has encouraging advisers and team members.Brothers Bart and Joris who came form a manufacturer family looks like they know what they are doing and they are core members of the team.You can red more about the team on the official website. (https://seal.network)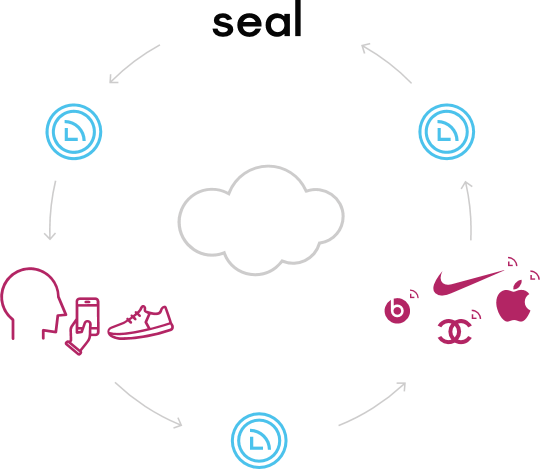 Seal plans to target luxury brands.The team didn't release who they are talking with but even if they sign a luxury brand and show their products authenticiy throughout the world.This project can easily become huge.İf some shoe, bag or watch maker companies sign up with Seal, I can't even predict how much a token will worth in the long run. And the roadmap show that the team is obviously planning long term in that direction.
Also Seal will burn 5% of the fees it receives from brands everytime a product changes hands and this will surely increase the token price in the long run.
İ did my own research about the project.Make sure you do your own research too, before investing in any project. Thanks for reading.
Website: https://seal.network
Bitcointalk: https://bitcointalk.org/index.php?topic=2929809.0
Bounty program: https://bitcointalk.org/index.php?topic=3217735
Twitter: https://twitter.com/seal_network
Facebook: https://www.facebook.com/SEALnetworks
White Paper: https://seal.network/seal-whitepaper.pdf
My profile: https://bitcointalk.org/index.php?action=profile;u=2046159