Why are we confident in success of our project?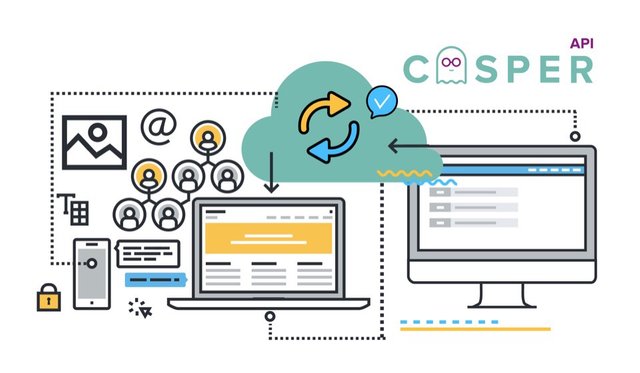 First of all, we are confident in the demand for Casper API, because in the next couple of years information will be generated by billions of IoT devices, drones, self-driving cars, robots, AR/VR and not just us.
And all this will require a huge amount of space to store information. According to Gartner's forecasts, the cloud storage market will grow to $ 72 billion by 2020.
Forrester Research in its study claims that the market will grow from $ 40.7 billion in 2011 to $241 billion in 2020.
Many storehouses of even well-known companies have already discredited themselves. It is unnecessary to tell how many times they were hacked.
In 2017 1092 new DApps were developed that run on the blockchain technology. And the need for transformation in the industry of "cloud" storage appeared long ago.
In turn, Casper API is an infrastructure project for decentralized file storage that complements any blockchain platform with a smart contract.
And we are concerned about the safety of customers and realize:
✔confidential transactions on a private channel using a cryptographic Protocol, similar to the lighting network.
Protected data:
✔each file stored in 4 independent suppliers worldwide.
We don't want users to wait and waste time so we provided:
✔high-speed access to decentralized file storage 24/7.
We have achieved this because of the absence of geographical restrictions. To increase the speed of downloading files users can receive data from the nearest provider.
And the most important thing:
Casper API-is the ability to use all the usual functions of cloud storage, such as data storage and CDN but much cheaper.
We help to store a large amount of data on the blockchain.
Casper API:
✔builds file storage (photos, videos, audio, text files, and 3D models),
✔configures optimal routes for CDN,
✔keeps backups,
✔works with corporate data storage.
Any questions why we are confident in the success of the project? Ask! We will be happy to answer!