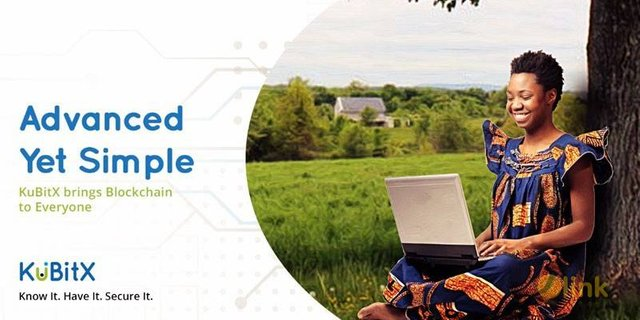 It had been previously rumored that Africa originally known as Alkebulan would be the next big thing, look at Africa now, it is the next big thing, reason why countries are issuing our bondage loans so as to secure themselves a position in being part of the next big thing. Its time Alkebulan rises, opens it boarders for free movement and trading, yes it will come with its own challenges but the merits will be greater.
Africa is ripe to adopt new technologies since it did not have full established existing systems. Blockchain has presented us Africa with an opportunity to liberate our self's from any form of captivity..... well this is a topic for another day.
Today we are going to look at the very first African Based CryptoCurrency Exchange...... yes.
Before we dive into it, we are going to look at some of the factors that I always like looking at.
•Developers . Who are the developers, how have they been involved in the project development cycle for example
you-tube videos, events etc.
• I.C.O reviews , how are they rated on the existing I.C.O review platforms.
• Token Existence : Do the tokens exist, cross check on the parent blockchain.
• Events : Do they host community awareness events? do they showcase their product publicly?
• Goals and missions . Are the goals specific, measurable, achievable, reasonable, time based?
Once the organisation passes all this check points then its good for anyone to invest in. So let us look at KuBitX.
KuBitX : Know It. Have It. Secure It. KuBitX is the first hybrid digital asset exchange tailored to serve everyone.We have introduced technology and simplicity to deliver a compliant, intuitive and secure platform targeted at the emerging markets, designed by a professional Pan African Team that have proven experience in these same emerging markets.
KuBitX Developers
•Eric Annan: Co-Founder, CEO Entrepreneur/Blockchain Educator. Blockchain/digital currency Advocate and Educator. Founder of Digitalkudi.com digital currency trading platform in Nigeria and Ghana. Former Lead Technical Account Manager at Huawei Technologies. https://www.linkedin.com/in/eric-ohene-agyekum-annan-ab3053152/ Annan Involvement
• Juliana Mwangi : Lead, Finance TeamJuli is a certified and professional accountant practicing in Nairobi, Kenya. With over 8 years' experience, she has worked with Procter and Gamble, USAID and led some medium sized teams to deliver huge projects in the Eastern part of Africa.
• Victor Akoma-Philips : Co-Founder, Chief Operating Officer blockchain consultant and entrepreneur. 18+ years experience in managing multi-million dollars programs and ICT consulti ng experience with DELL, EMC, VCE, Cisco, MTN, and Huawei. Master of Business Administration (MBA) Finance. Successfully delivered one of the first SIM Registration solution for one of the largest telecoms Company- MTN with over 60 Million subscribers. Led Data Center Build for Uganda Revenue Authorities - URA and other Global Projects in the Americas. Linkedin: https://www.linkedin.com/in/victor-akoma-philips-0178a342/ MR Akoma Involvement:
I.C. O Reviews
• I.C.O Malta
KuBitX is a partner of ICOMalta.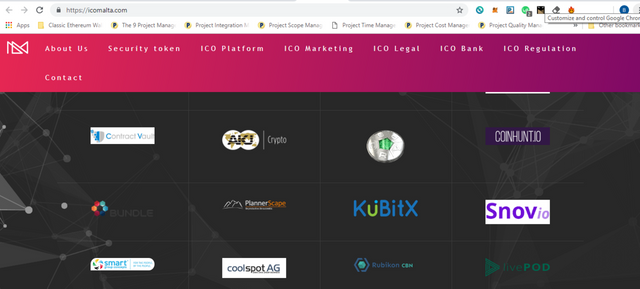 • Blockchain Start Up Reviews
KuBitX has been rated top 5 on https://www.blockchainstartupreviews.com. Visit the link and check it.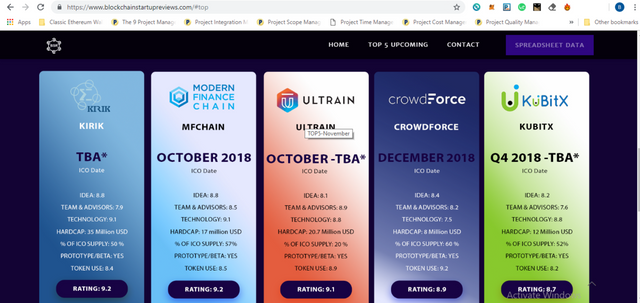 • I.C.O Bench: 3.8 Rating


KuBitX Token Existence.
KuBitX tokens are ERC20 based, the best place to do your research on token existence is on the Ethereum blockchain explorer. Let us take a look.


•KuBitX Ethereum Contract Address is : 0xa140537594b908ab5bb621cff714d8a483341ce9
•Decimals: 18
•Total Supply: 500,000,000 KBX ($0.00)
•Symbol: KBX.
KuBitX Events
KuBitX officially launched in Kenya.

KuBitX Token Sale
After all we have looked at KuBitX according to me is a viable project to invest into. Currently KuBitX is on its ICO public sale phase where they will be selling KBX tokens at $0.034 with a minimum investment amount of 0.25 ethereum the parent token. To get yourself some KuBitX tokens follow the link below
https://kubitx.io/?referral=181a1c3e057edfd4e46a
You Only Have 8 Days To Go. Dont be late.