Mingo - The evolution of instant messaging!
---
TL:DR - Low market cap, gem of a Pre-sale Mingo is launching this Monday, 25th Sep, 3PM UTC. Only €2 million soft funding cap
---
Mingo describes itself as:
"An interconnected set of supporting products. MingoMessenger is a multi-channel messenger app designed to discover, share, and transact with your messaging contacts. MingoWallet is a multi-currency wallet and tutor which also rewards users for learning progress with real cryptocurrency. MingoCoin is the cryptocurrency of Mingo to drive user adoption.

This is pretty cool if you think about it. You can now stop opening 7 or 8 applications at once to message different people. Instead, you can just go to Mingo and hold all your conversations there in one coherent place. Whats more you will be able to settle payments directly on the messenger. Just imagine paying your friend back... it's as easy as sending a message with Mingo.
Whats more is that they will use gamification to ease the transition into the crypto space for people that have no previous experience with it and who shy away from entering the space. As for now, it's still tricky and complicated to get everything up and running and the idea of losing all your money and never getting it back by entering a wrong address is outright scary.
Who is behind Mingo?
The Mingo Team seems to be quite well-rounded. The most impressive All start they have on their team is Frank Rooney. A man who took Baltimore Technology - a cryptography and data and security company - to a market valuation of $13.6 Billion. The experience you gain from growing a small company into a tech enterprise shouldn't be underestimated and is a really strong asset for Mingo. Furthermore, they also have Cathal Gacklin on board, who is the Principal Operations Engineer at Microsoft and has worked there all of his life. Check out the rest of the Team here.
The App
The Mingo App has been in development for 2 years. You can download it on the Apple store or in the Google play store. This is quite unusual for the crypto space since most projects have nothing to show when they launch and are mostly hypothetical. This puts Mingo ahead of most other crypto products out there. The App itself has a nice UI and is easy to navigate and use.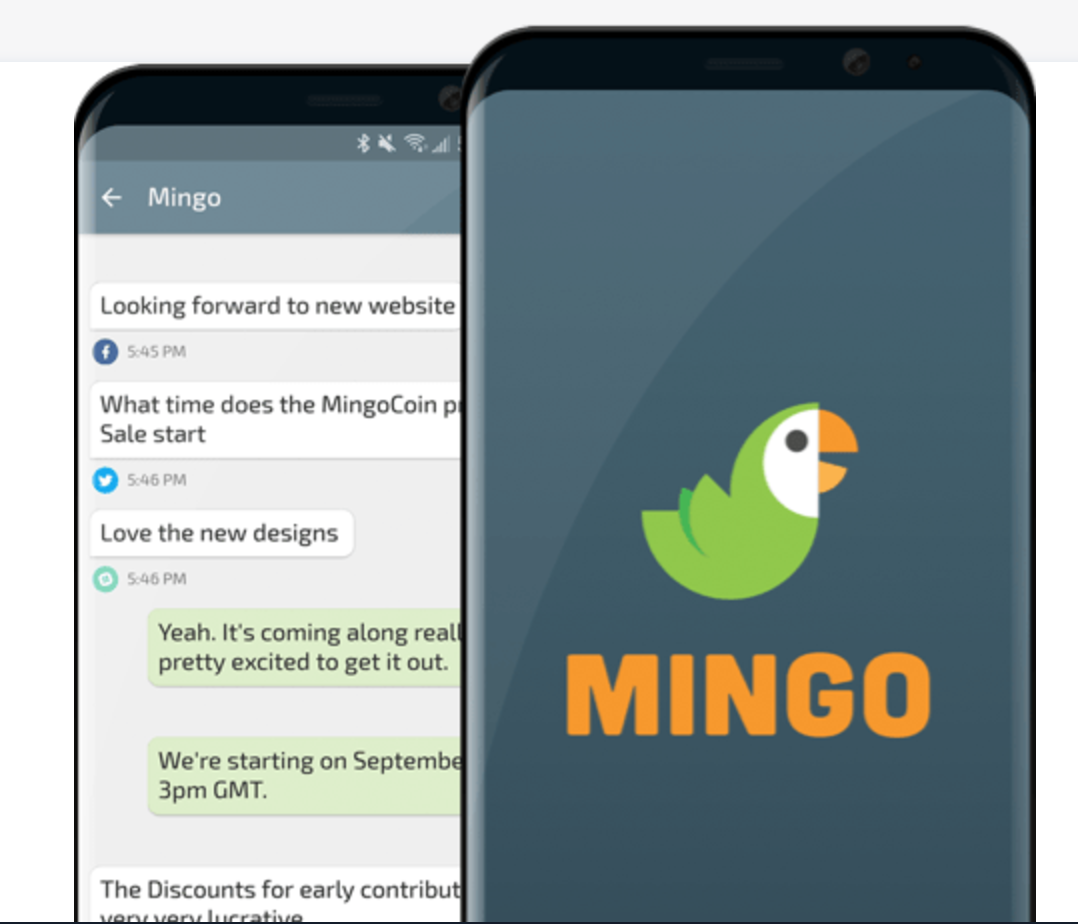 What about Kik the other messaging platform?
At the point of writing this Kik has raised $100million dollars in their ICO roughly 80% of their hard cap. Is there anything that Mingo should worry about?
A response to this question can be found in Mingo's Boitcointalk thread. The answer from the Mingocoin Team was that Kik is actually complementary to what they are doing. Kik is a single channel of communication. Mingo, on the other hand, allows users to link their multiple channels in a way that they can see all of their messages from each contact in one feed, instead of jumping between apps or even jumping between tabs in the same app. It's literally one feed for each of your contacts regardless of how many channels that contact is connected to you through.
The Economics
What makes Mingo so attractive for an investor is that they are planning to raise €2million. Anyone who has been in this space for some time knows that currently in the crypto market this is a incredibly low valuation, making this investment so incredibly attractive considering that people like Fran Rooney are in the team and have a lot of experience at growing a company. Their ICO cap is going to be €20 million which compared to Kik is roughly 15% of the valuation. Whats more is that they have some really attractive incentives to participate in the presale during the first hour/day with a discount of 50%-60%.
The Mingo team also shows that it is well aware that there are many investors out there currently trying to make quick gains and has done its best to protect MingoCoin's future by ensuring that everyone participating in the pre-sale will be vested for 6 months, with two, 50% instalments every 3 months.
70% of all tokens will be sold in the pre-sale and ICO, with 10% going towards the user rewards pool and 20% to the founders, advisors and employee incentives. This last pool will, however, be vested over 4 years to reflect the long-term commitment the team has to build Mingo.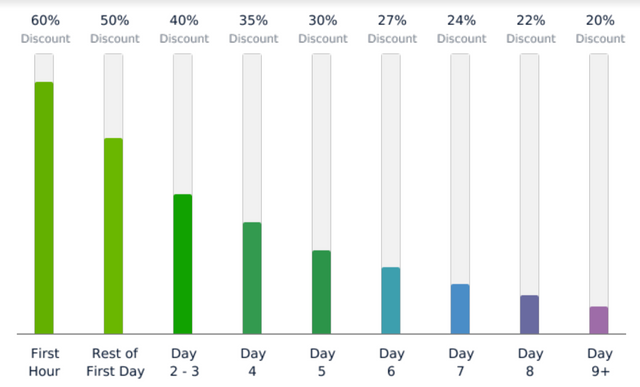 Big partnerships and Mingo's Future!
What makes Mingo so interesting is the capability to secure big industry deals for its platform. The three deals that need to be mentioned are:
Xunison - is an international home automation and entertainment device company with over 20 million subscribers. The arrangement between Mingo and Xunison is that Xunison will install Mingo on approximately 100,000 devices each month which will help Mingo reach a minimum of 1.2 million users within the first year. Mingo will onboard new Xunison subscribers through its gamification mechanism, helping them get involved in cryptocurrency through MingoCoin. This strategic relationship with Xunison will provide at least 1.2 million users (wallets) in the first year, which at current rates is quite a large number of wallets to be adding within the first year. This deal alone is a reason to be bullish for Mingo's future.
CYFX - provides money transfer and foreign exchange services that are simpler, faster and cheaper than most other services. CYFX is a regulated entity located in Ireland. They will expand to include MingoCoin and MingoWallet as part of their offering. Mingo and CYFX are jointly exploring the technical details of offering a payment card to serve MingoCoin users.
Enterprise Ireland - which strongly supports Mingo
Each enterprise partner can use Mingo to manage their relationship with and pay their monthly subscription to, Xunison using MingoCoin, solving billing, forex and revenue recognition issues.
These are very good partnerships that provide an instant use case for Mingo, something that many other crypto projects simply lack.
How does one contribute to the Pre-sale?
Lastly, I want to mention the Pre-sale vs. the ICO difference and how you can contribute in the Pre-sale.
During the pre-sale, especially in the first hour 1 ETH = 12500 MGC
During the ICO the price will be pegged to 1ETH = 5000 MGC
This is an incredible discount for early investors of up to 60% in the first hour.
There is strong institutional interest, and Mingo has been very deliberate in not giving 'early' access to partners/investors to tokens with even bigger discounts than available to the general public. Mingo has instead provided equal and fair opportunity for all to be involved - however, the sale could be over very quickly given the low cap of $2 million.
To contribute just go to Mingo's website at 3PM UTC on the 25th September 2017 and click on the contribute now button next to the ticker.