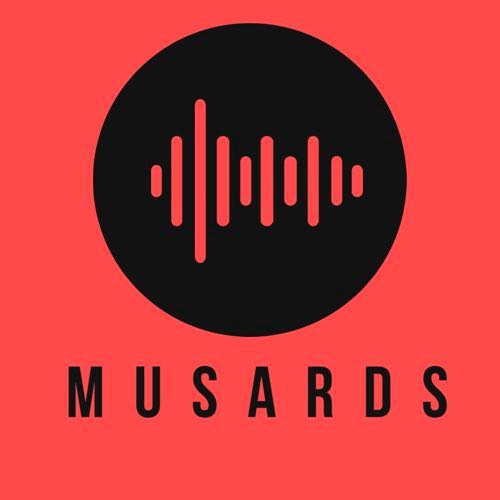 I'm the CEO/Founder of Musards and would like to introduce you to our revolutionary project
Musards is an online audio entertainment platform built on top of blockchain technology. It will allow transparent and effective payments to artists and utilises blockchain tech to produce a decentralised music industry. If you're going to ask why we're different than our competitors it's because firstly, our competitors are restricted to songs whereas we've partnered and are going to add podcasts as well as audiobooks
Second, though we support independent artists, we're also going to partner with record labels to be able to provide all the latest songs
Currently there are no spotify or apple music competitors using the technology of blockchain
Also, our revenue streams are completely different and more sustainable than our competitors
Musards are not spent but earned by users when they stream a song, watch a partner video advertisement or download a partner app. They are only spent when the users want to download the song and get the decryption keys or when they tip the artist directly. We also have an exclusive Musards radio station on the app that will allow users to participate directly by being able to choose the next song.
Musards is also focusing more on building a product and mobile app than being just an idea.
Our revenue streams include but are not limited to:
Video ads - When the users go to the "Earn Musards" section, they'll be able to earn free Musards by watching our partner video ads
Audio ads - Native audio advertisements in between streaming songs will support the project and development
Radio Station tips and stake coins - During the segment, users can tip the station and be able to stake their coins for choosing the next song or segment
0.5% exchange fee when exchanging Musards for other cryptos in the in-app Exchange
Sponsorship funds from up and coming artists who want to be featured in the discover section
About the token and technology
To conduct the ICO/TGE we will make use of the Ethereum Blockchain and generate tokens built on top of the Ethereum Blockchain. After the ICO has been conducted, we will migrate to our own independent blockchain to carry micro transactions in the platform easily and transparently. Our independent blockchain is necessary because of the growing congestion of the Ethereum network and it's inability to scale.
Currently, our private Presale is going on for investments above 10 ETH. The flat rate for the Private Presale is 1 ETH = 2500 Musards (A bonus of 67% from ICO rates)
Effective price of 1 Musard is $0.40 for Private Presale Contributors
Circulation Supply: 60 Million
Total Supply: 94/100 Million
Allocation of Tokens
To be sold in Crowdsale and Presale - 55 Million Musards
Airdrop - 4 Million
Charity Reserve - 1 Million
Bounty Program - 2 Million
Advisor Pool - 3 Million
Team and Founder reserve - 20 Million
Future Development/Growth and Strategic Partnerships - 7 Million
Mining Rewards and Rewards given to Musers within App - 8 Million
We have already signed exclusive partnerships with 120+ Artists out of which 20+ are A listed and we have 17 Outreach partners all across the world(East Coast, West Coast, Italy, Portugal, Estonia and many more)
We achieved more than 5k members in our Telegram group and 6k followers on Twitter in less than 2 days of our campaign.
Our main marketing campaign will start from 8th February including a referral campaign and many more announcements. Our project has already been featured on BusinessWorld
Just to sweeten the deal, we'll also be sending an Investor kit to every investor who contributes more than 10 ETH including a hoodie/jacket and many more goodies 😉
PS-we'll not be delivering to North Korean Residents(Sorry lol)
Feel free to ask anything you want
Ivan Shergill,
https://musards.org