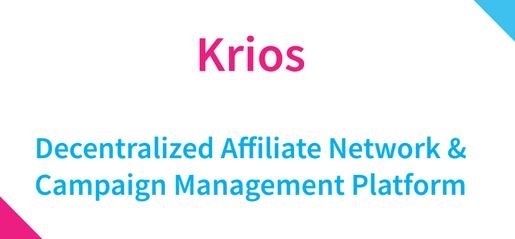 Along with the development of blockhain technology over a period of time is growing rapidly and globally. There are so many projects that use Blockhain Technology to support the project to be better in the future. This time there is a new project again with an amazing idea that wants to connect the world with Cryptocurrency. who can get stuck with the best advertising media using blockchain technology the name of this Project is Krios.
You may need to know more about this big project, maybe this Krios project can be the right choice for you for the future of long-term investment with Krios
What is Krios Coin
Krios is a decentralized affiliate network & campaign management platform built on modern technologies to help connect businesses seeking promotional and affiliation services with influencers and professionals who have relevant demographics and offer relevant services.
KriosCoin ('KRI') is an ERC20 standard token based on the Ethereum technology and blockchain. KRI grants users access to the Krios Network ecosystem and allows for a secure, private and decentralized method of confirming and conducting the transactions within the network. KriosCoin is a utility token that can be utilized as a unit of account between advertisers, publishers, content creators and businesses in a new blockchain-based, digital advertising and services platform.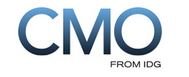 Blockchain is rapidly capturing the imagination of the business community, exploding beyond its origins underpinning Bitcoin to become the proposed solution to all manner of transaction-based processes.
Now one entrepreneur is planning on using it as the basis for a service that will connect businesses seeking promotional and affiliation services with influencers.
Krios is the brainchild of entrepreneur, Chris Quinlan. It is intended to enable businesses to consolidate spending and management in one place for purchasing social media and marketing services, helping them create a team from different categories of specialists.
OUR VISION
To assist businesses to realize their potential with the simplest, most effective and low cost digital marketing solution. To be the world's leading social media marketing platform. By 2021, we aim to make up over 10% of the industry.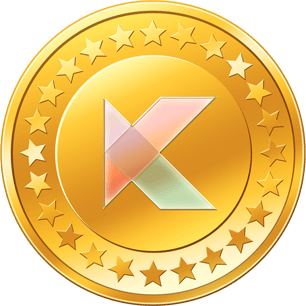 KriosCoin (KRI)
TOKEN KRI
Total Token Supply: 650,000,000 KRI
Pre-ICO: Nov. 17 – Nov. 30
Pre-ICO: 1 KRI = $0.07
ICO: Jan. 8th – May 15th
ICO: 1 KRI = $0.12
All unused tokens that remain after the ICO will be burned.
No new Krios tokens will ever be created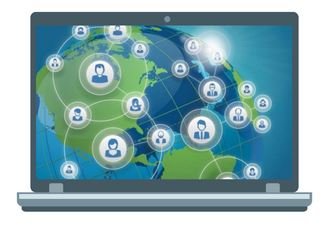 It is well documented that digital advertising is burdened with several issues. The narrative began when Facebook's video metrics were found to be overestimated
for two years, misleading and misinforming advertisers. Issues such as question able metrics, brand safety, bot fraud, billing malpractices and walled data make for a digital advertising climate that is wreaking havoc on all participants involved.
Publishers' revenues are dropping, users are being abused through mobile advertisements which result in staggering
data charges and privacy violations, and advertisers are being misinformed when it comes to assessing the effectiveness of their advertisement campaigns.
Despite all this, digital advertising expenditures are expected to increase almost 16% in 2017, reaching $83 billion globally. This is because advertisers must be where the consumers are, and consumers have for the most part gone digital. Big companies simply cannot pull out of digital advertising in a mass-scale way after a
decade-long investment, since it would negatively affect their bottom line. Corporations will continue to increase their digital advertising budgets as more individuals continue to spend more time online

The potential reach of channels such as Facebook, YouTube and Twitter continue
to expand as worldwide adoption continues. The open lines of communication create unique opportunities that are unavailable with traditional marketing.

More Info
Website ; https://www.krios.io/
Bitcointalk: www.bitcointalk.org/index.php?topic=2334680
Facebook: www.facebook.com/krios.io
Twitter: www.twitter.com/krios_io
Telegram: www.t.me/kriosICO