Smart Trip Platform - travel easily.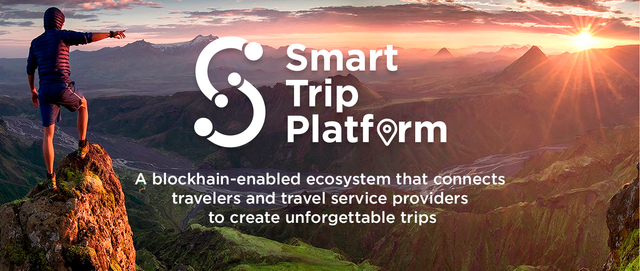 Thanks to modern technology and the Internet, you can easily see a map of the city or country, find out where you can dine, where to rent a room (book it in advance), learn about the culture, languages, attractions of the country or city, long before the trip, and without haste to create a travel route, as well as book an electronic plane ticket, and most importantly – the ability to calculate the amount of travel. In view of such simple actions and increased the number of tourists who travel around the world.
A very important decisive factor in choosing a place is its popularity, and a large number of people are tempted to visit it there, but, unfortunately, these places just simply disappoint some of them. From this it follows that vacationers become more and more, resulting in higher prices and the quality of service in the meantime only become worse. However, there are other places in which not such high prices and good quality of service, but they lose their income because they are not in demand, that is not popular.
The travel plan is most often offered by the Agency or used the same way that friends had when they were in this place, as in the journey there are some difficulties. Consider some of them:
1.little time to develop your own route;
2.most guides do not use Internet resources, so they can not be found;
3.until now, some States do not have an international payment system, which complicates hotel reservations;
4.lack of knowledge of the language of the state, so the inability to read the names of cultural attractions and learn their historical value.
The Smart Trip platform allows guides from small towns and travel agencies to increase their income on tours to historical attractions of the cities, and tourists without any fuss enjoy a good and comfortable journey.
The main task of the specialists is to create a system in which tourists and travel agencies will be United in order to have a quality, pleasant, with minimal costs for it, and you have only a bright and unforgettable impression of the trip.
Feature of work of Smart project Trip is all known technology, the blockchain, which provides transparency all producing operations.
Tourists, with the help of cheat sheets of the system, will be able to plan a trip on their own, as well as to interest other tourists in the tour, to gather a group, to communicate with guides and, of course, to share pleasant impressions about the trip, because they will be pleasant when everything is planned.
The owners of travel agencies will be able to get a reliable platform for doing business in this area, while they will have an unlimited customer base.
The following information will be posted on the project website:
Settlement. In this section, will be displayed and hotels, and private ads with a description, cost and photo of the room or house.
Rent and reservation. This segment informs about the rental of vehicles, as well as the possibility to buy tickets for the train, plane or bus, as well as the possibility to book a table in a restaurant or cafe.
Guide services. The section includes sightseeing tours, safaris and expeditions.
Adventures, a Section in which the tourist will be offered exotic services, such as traveling through the jungle on elephants.
Personal ad. The point where the tourist can order services from local residents, such as the purchase of goods in the store or the purchase of a bus ticket.
Search for travel. A point that allows you to rent a bus with other tourists.
A trip with the guru.
Last minute tours.
The project will create a special chat in which tourists can get interesting information from other tourists.
To pay in the project Smart Trip possible tokens TASH, which is stored on a dedicated cryptocurrency wallet platform UCW or debit card TripCash.
I believe that the Smart Trip project deserves the attention of all tourists and travel agencies, as it combines all the best qualities of these service providers, and tour operators, it will increase profits several times. I think that this platform will be a success for tourists and will reach a global scale. Consider this project for investment, in my opinion this is the best option.


Official resources of the Smart Trip Platform project:
WEBSITE: https://smarttripplatform.io
TELEGRAM: https://t.me/st_platform
WHITEPAPER: https://smarttripplatform.io/upload/doc/WP_eng.pdf
ANN THREAD: https://bitcointalk.org/index.php?topic=3251590.0
FACEBOOK: https://www.facebook.com/STplatform/
TWITTER: https://twitter.com/st_platform/
MEDIUM: https://medium.com/@smarttripplatform/
LINKEDIN: https://www.linkedin.com/company/smart-trip-platform/
REDDIT: https://www.reddit.com/user/SmartTripPlatform/
INSTAGRAM: https://www.instagram.com/smarttripplatform/
MY BITCOINTALK USERNAME: alexxxdada
MY BITCOINTALK PROFILE LINK: https://bitcointalk.org/index.php?action=profile;u=990629
MY ETH ADDRESS: 0x417315cEed17C035d82E06942974b6965Eb80091
UNIQUENESS 100%: https://text.ru/antiplagiat/5bff025352432