DataXchain - blockchain technology for data redemption.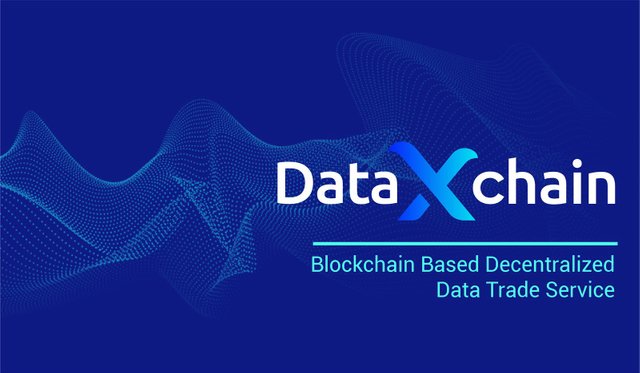 Introduction
As a result of the rapid growth of modern technology has changed, and the life of mankind because of what began to appear a variety of social networks, Internet services, online stores, and generally have the opportunity to learn any information from the comfort of home. In the networks, you can share information about the place where you are now. Or leave a review, for example, about a cafe or restaurant, so that those who were not there, may want to visit this place. At the same time, in various social networks or applications, you are asked to enter your initials, date of birth, place of work or study, phone numbers, as well as your Bank card numbers, and no one is responsible for the safety of your data, and scammers use it.
DataXchain is a unique system that allows different users to sell their personal data, as well as their photos and videos.
Task
The main task of the developers of this system is to create a service based on blockchain technology for cooperation of individuals or organizations that want to use information for their own purposes, with the owner of this information on favorable terms.
Work feature
DataXchain system offers a special data comparison service for their owners in the form of photos, videos, audio materials, personal information, they can be provided for both public and private use.
All information is checked for appropriateness and authenticity. Files with data uploaded by the host to this system undergo special processing, X-Labeler or X-Deep Learner systems recognize detailed details automatically and select the file with the appropriate attributes, and then it is displayed to interested users as a recommendation.
For the most effective search of information of interest to users in this system uses such methods as data acquisition and preview.
The user, as a result of the search, will receive information not only in photos or pictures, as well as in the text and audio recordings, if the search query matches their name, it will increase the chance to search for information of interest. The purchase of information is made using a smart contract, and the details of the transaction are recorded in the distribution register, these operations minimize fraud. During the operations, the DXCT token will be used, which is stored in the wallet of each user of the system. With any transfer in the project, the participant will pay fees that will be used to improve the project, to promote the site, to donations, to service the site. During the ICO, it will be possible to buy the DXCT token, as well as on crypto-currency exchanges, after its completion. For maximum transparency of the project, the purchase of the token will be confirmed by the agreement.
ICO details
In the period from the eighth of September to the ninth of December of this year, the sale of coins will be carried out. It is planned to sell 7,300,000,000 coins. The price of 1 coin (DXT) is 0.0003 ETH.
Conclusion
I think it's a great idea to create a system where you can sell your personal data, photos, videos, audio recordings, to companies that are interested in it. Data owners will receive additional income, and companies or interested parties will be able to buy the images or data they need, profitably and at a low price. Also in this project, new information technologies are introduced that allow you to exchange data in a convenient format, and thanks to the blockchain technology make this process transparent and safe. I think that it is worth considering this project in more detail for investment, in a couple of years it will be possible to profit simply from the token, since it will be a limited amount and as a result its cost will increase significantly.

Official resources of the project DataXchain:
WEBSITE: http://dataxchain.org/ico/main
TELEGRAM: https://t.me/Dataxchain
WHITEPAPER: http://dataxchain.org/ico/files/DataXchain_whitepaper_en.pdf
ANN THREAD: https://bitcointalk.org/index.php?topic=5032946
FACEBOOK: https://www.facebook.com/DataXchain
TWITTER: https://twitter.com/DataXchain
REDDIT: https://www.reddit.com/user/dataxchain
MEDIUM: https://medium.com/@DataXchain
INSTAGRAM: https://www.instagram.com/dataxchain/
LINKEDIN: https://www.linkedin.com/company/tobelet/
YOUTUBE: https://www.youtube.com/channel/UC7xQ4SwbNkcCMtGtM3TXl1w
GITHUB: https://github.com/dataxchain
MY BITCOINTALK USERNAME: alexxxdada
MY BITCOINTALK PROFILE LINK: https://bitcointalk.org/index.php?action=profile;u=990629
MY ETH ADDRESS: 0x417315cEed17C035d82E06942974b6965Eb80091
UNIQUENESS 100%: https://text.ru/spelling/5c05770110374