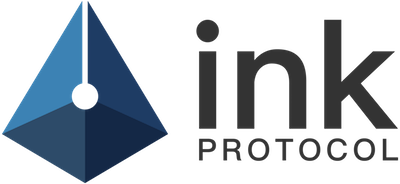 Ink ​Protocol ​is ​developed ​by ​Listia, ​a ​P2P ​marketplace for ​buying ​and ​selling ​used ​goods ​online. ​Launched ​in 2009, ​the ​marketplace ​now ​has ​over ​10 ​million registered ​users ​who ​have ​exchanged ​100 ​million items. ​The ​company ​has ​raised ​$11MM ​in ​venture capital ​from ​prominent ​investors. Listia ​will ​be ​introducing ​a ​new ​decentralized reputation ​and ​payment ​system ​called ​Ink ​Protocol ("Ink"), ​which ​is ​powered ​by ​the ​Ethereum ​blockchain and ​XNK, ​an ​ERC20 ​compatible ​token. ​Ink ​helps ​users safely ​send ​and ​receive ​payments ​in ​P2P ​marketplaces ​while ​earning ​public ​reputation ​for ​every completed ​transaction. ​It ​greatly ​enhances ​the ​buying/selling ​process ​with ​decentralized reputation ​and ​feedback ​ratings, ​decentralized ​escrow ​for ​secure ​payments, ​third ​party ​dispute resolution, ​and ​very ​low ​transaction ​costs.
TOKEN SALE: 22 JAN – 28 FEB
Ticker: XNK
Token type: ERC20
ICO Token Price: 1 XNK = 0.1000 USD
Fundraising Goal: 15,000,000 USD
Sold on pre-sale: 3,500,000 USD
Total Tokens: 500,000,000
Available for Token Sale: 30%
Whitelist: YES (PERIOD ISN'T SET, JOIN )
Know Your Customer (KYC): YES
Сan't participate: USA, CHINA, CANADA
Bonus for the First: UP TO 20% IN PUBLIC PRE-SALE (IMAGE)
Min/Max Personal Cap: TBA / TBA
Accepts: ETH
Please remember to use my Referral Code : FWFC  when registering for whitelisting.