Walking with Titans (aka Iceland) - [Part 3 of 10]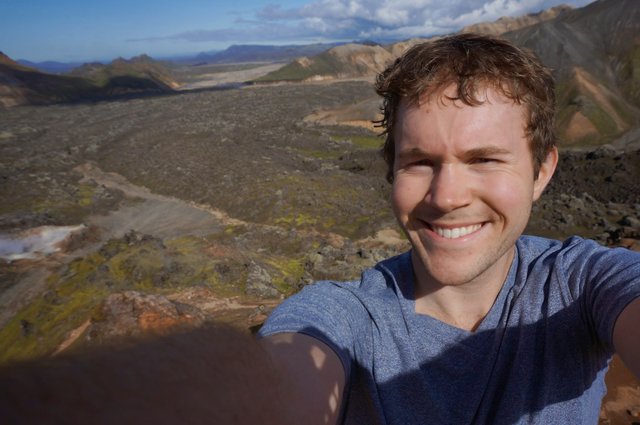 This is a photo series depicting what it's like to hike Iceland's Landmannalaugar trail from North to South, over about 4 days. Being late July, I saw all kinds of weather, changing by 40 degrees in the span of a few hours even, going from shorts to snowing.
[SPOILER ALERT]
If you're already planning to do this hike I guarantee these vistas will spoil the surprise for you! I was very lucky to have excellent weather for most of my shots, while still getting a taste of everything from snow to sheep to fog.
I actually didn't plan or prepare for such a hike: my clothes, sleeping bag, and tent were mostly all SUMMER gear, and my "boots" were throwaways. Definitely had sore feet and maybe some mild hypothermia, but was the best spontaneous decision I ever made. (Don't take the trail lightly though, as you will see from the photo of the grave marker of a young hiker who died in a July snowstorm).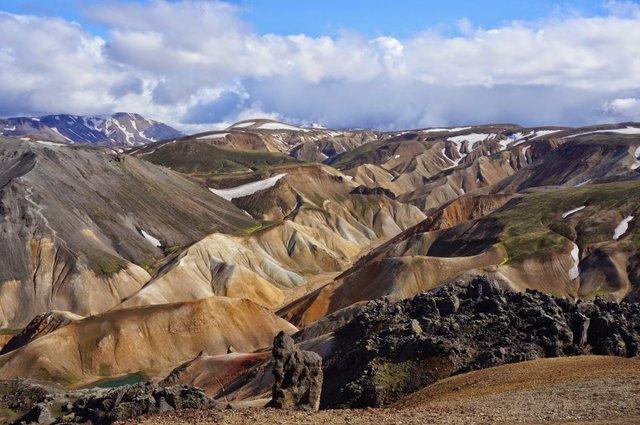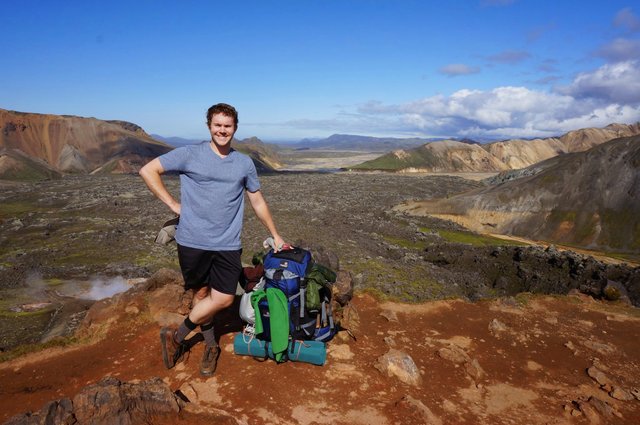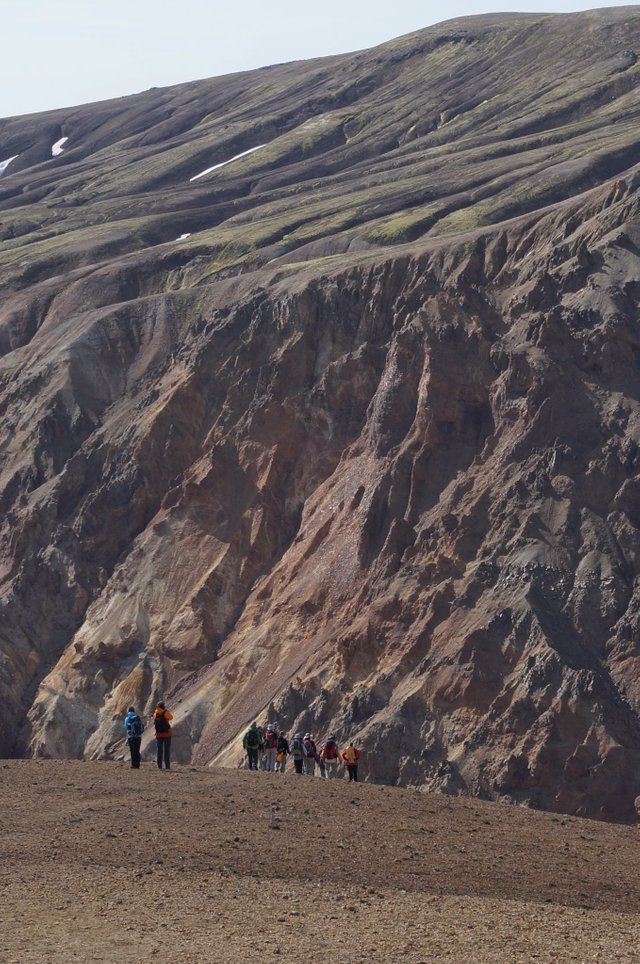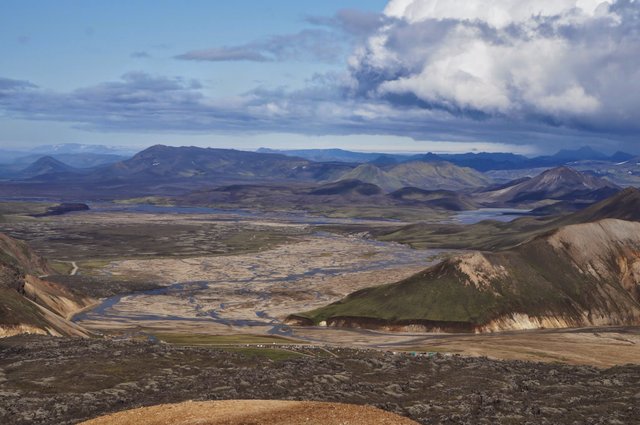 This one shows where the lava erupted out the side of the cone, flowed out of view, and flooded the valley below, all less than 2,000 years ago: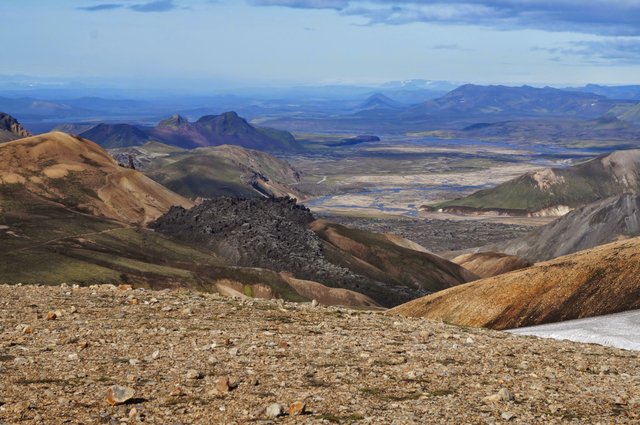 Here a stream flows directly into a deep steam vent and bubbles back out as boiling steam. (New logo for the site??):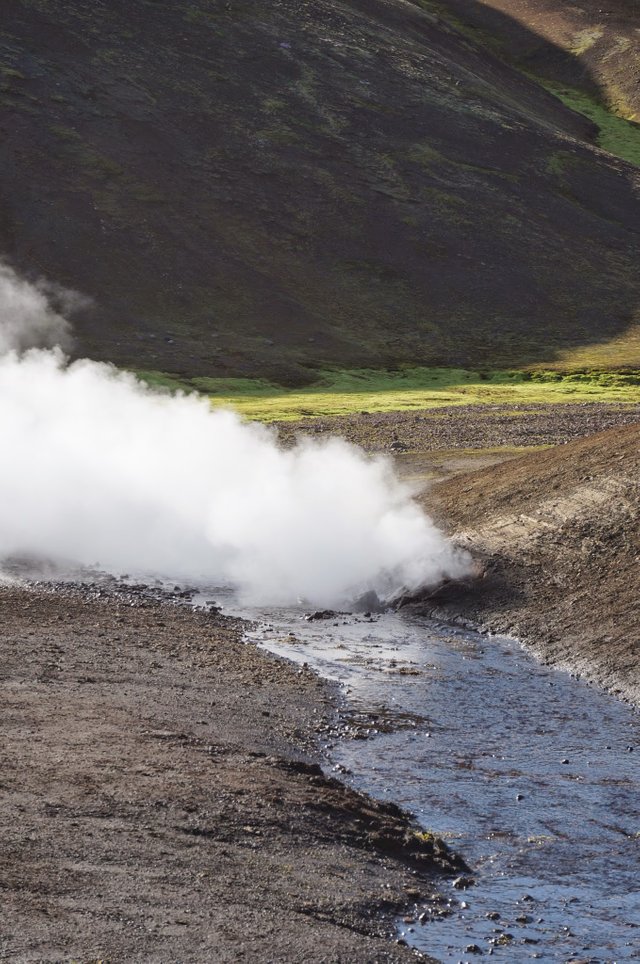 Click here to continue on to the next section of the Trail:
https://steemit.com/travel/@witnezme/walking-with-titans-aka-iceland-part-4-of-10