ICBC refuses license to poor
ICBC, BC's most evil, heartless monopoly.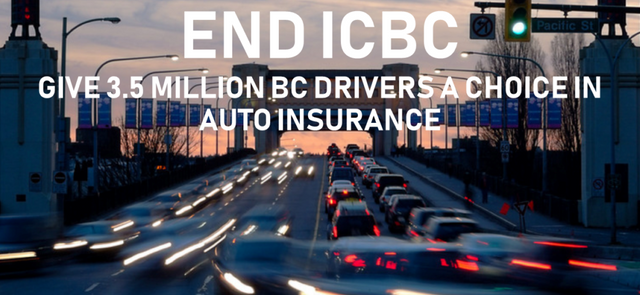 ICBC is quite simply the most awful, heartless evil company in the whole of BC. ICBC uses Drivers Licences and Insurance to extort and blackmail people into paying debt and fines they not only cant afford to pay outright but in many cases are fraudulent. I have a fine from riding sky train without fare from a summer where I was living in Toronto and refuse to pay. Fines and tickets are outrageously high and without payments many can not afford to pay lump some.
I contacted Donna Barnet and in 3 months ended with no results. To be honest second last email confirmed they really paid very little attention to the details of my case.
My staff has done everything they can to assist you unfortunately the responsible party is the Attorney Generals office which is responsible for ICBC and you have their decision. There is nothing else we have the authority to do for you

Should you wish to contact the Ministers office direct we can provide that information

MLA
Donna Barnett
I guess I was expecting more as I was told Donna was different and would get results. To say I was disappointed is an understatement. I honestly feel if anything Donna and her team made things worse.

We live in a very rural area and simply cannot survive without driving and I do not believe its fair to criminalize someone over money. I have offered to make payments and ICBC refuses as they have since 2009. The biggest problem now is that the nearest grocery store is 100 Mile House this is 60 mile round trip from where we live. I have a 12 year old girl also effected by ICBC and their heartless evil tactics.

So I drive, I drive with no licence and may as well not have insurance either because they wont honour insurance if operator is not licensed. The letter I have from them clearly says it is not an issue of my driving they don't feel I am a risk or have any reason to deny me my licence beyond the money owed.

ICBC Monopoly means I have no alternatives and complacent and useless means nothing is changing for me and my kid. I just want to be able to drive. I have two surgeries coming up, I have appointments and things that require me to drive. I wont starve to be compliant with the law and I believe the Charter of Rights and Freedoms guarantees my security and what could be more important then food, surgery, dental and all the other necessities of life. 7. Everyone has the right to life, liberty and security of the person and the right not to be deprived thereof except in accordance with the principles of fundamental justice.

I thought this was bad but now greedy Government plans to make poor suffer even more; ICBC may withhold licence for outstanding court fines, student loans in default. The provincial government has proposed legislation to expand ICBC's ability to refuse driver's licences to those in debt. READ MORE

I am far from the only one and really this is only punishing people for being poor. Making poor, elderly and disabled second class citizens. After all it is not about them not being paid it is about their refusal to take payments making debt resolution accessible to more than just the wealthy. After all BC is one of the most expensive places in Canada to live and if we had not been out-priced by foreign owners maybe we could have lived in Vancouver but as it is to own we had to go 4 hours out of Vancouver.

I am reaching out to MLA: Hon. David Eby, Q.C. Attorney General as I am told he has final say in these matters. I will update this blog as things move along. As it is now the best and worst option are Bankruptcy and I gave ICBC notice that I will only pay payments and if they wont do this I would file bank.