IBT Survival Island - What is new update
Welcome to a fresh update on our Educational PC Game Development - IBT Survival Island.
As Steem SMT's get closer so do we double our efforts to get the game up and running. Struggles continue with packaging and the load/save function on the menu.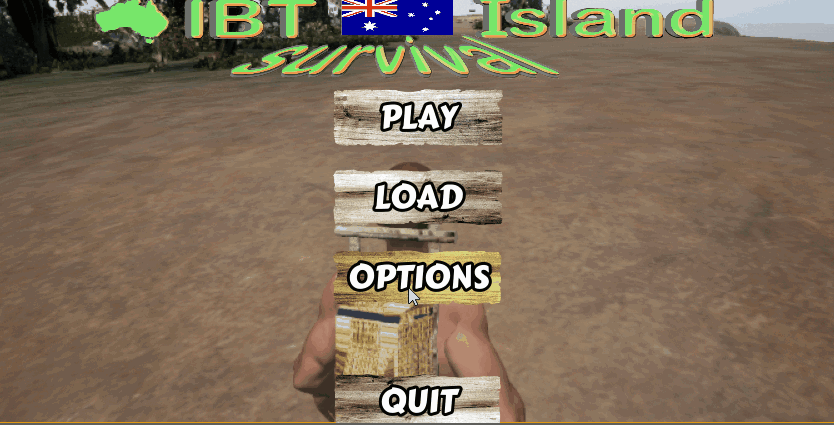 For the initial closed game testing we are dropping  some features and may even release it in lots. There are a number of bugs we know about and others we don't, so we really need to get the max benefit from testers...to me it makes sense to break it up so we can get specific feedback but will see what the lead programmer wants to do.
Hopefully by next week there will be a decent save system that works; at which point we will be getting closer to releasing the first closed Demo - available for community members only. For now a few more things are still on the cards but we keep kicking goals and the bug list is getting smaller.  
In the meantime you may have also noticed a little comment popping up on some of your posts - this is our little community bot working hard to help your quality posts...Haha well it's trying as I'm also struggling to get this working, but I should have the problems sorted in a couple of weeks as well.

For those willing and selected to help test, we will assign additional reserved SMT tokens to which you can get immediate benefit as a community member in the form of random upvotes for quality posts from our community bot - upvote strength will be pending your reserve tokens on hold :) 
Feel free to join up our discord chat, drop us a message or just introduce yourself and watch as it develops.  Get involved and get free reserved tokens and benefits.
For those who missed it, here is the first general invite link: https://discord.gg/Gr3kH9T 
All are welcome, Steem on!!