IBT Survival Island - Over 10,000 SP!
I have delegated over 10,000 SP now to our community upvote bot and this will continue to grow.
To get an upvote each day you just need to do a quality post and have at least 1000 reserved IBT SMT tokens - soo easy!!!.
Don't have enough reserved tokens? never played original IBT? no probs! we will soon commence testing and people can earn some reserved tokens and get the benefit of our upvote bot.
Version 1.0 of the ibt-survival bot seems to be working pretty stable so I'll start working on tweaking it a bit and then I'll start upping the power of the votes. The original Steem IBT handed out hundreds in Steem and so no reason why our bot can't keep up this vision and hand out upvote rewards like a crazy gobbo with a hole in his pocket!
Meanwhile with IBT Survival game development, check this out!!.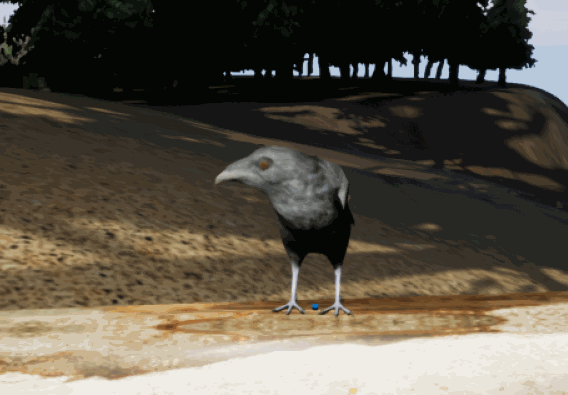 The above image was created for IBT Survival Island.
Roach now your just showing off! that crow looks super cool - I think this game is really ambitious and personally I can't wait to explore the world of IBT Survival Island.
Pending hangovers from too many Xmas parties we are expecting to begin our first round of closed testing to some select testers in the next month or so....even, maybe...before Xmas (... we are very close but no promises, life and stuff keeps getting in the way :) ).
Feel free to join up our discord chat, drop us a message or just introduce yourself and watch as it develops.  
Get involved and get free reserved tokens and benefits. For those who missed it, here is the first general invite link: https://discord.gg/Gr3kH9T  
All are welcome, Steem on!!