IBT Survival Island - Character selection work finalised
Work continues on our game and it seems we have nailed everything we need in terms of character creation.
For instance now when you select your character it actually loads 9 times out of 10 and you are playing as the character haha.. just a few more tweaks and we have it!. More characters will be selectable in the future and also possibly editable including their name and character traits. (Doesn't drink much, doesn't eat much, doesn't panic etc..) Sadly with positives comes negatives and they must be selected also..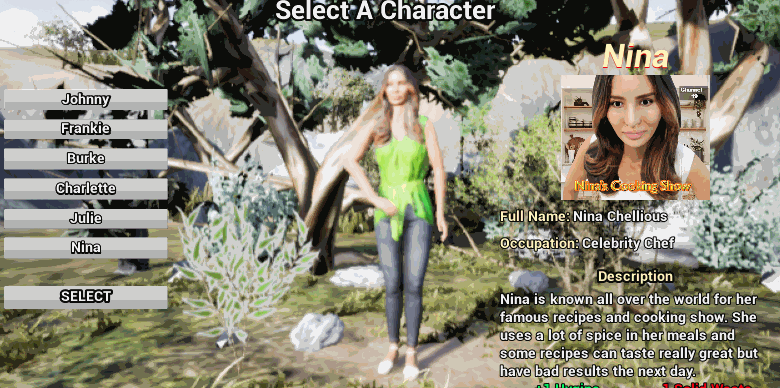 There are still a few little bugs but we are working on them. The mouse cursor is one of the little hiccups but it will get solved and does not effect gameplay.  (Below) Character selection background has been completed with real aussie foliage. In our last post the characters had a default background and were only in a default terrain test stage.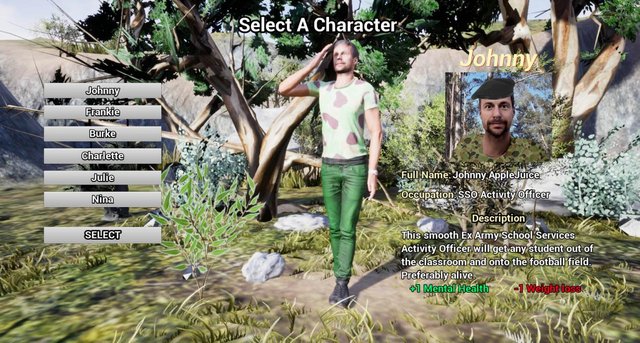 Those who join our community and participate in testing will be able to reserve additional tokens, amount and when will be discussed  in  our community channel, all are welcome and membership is free - here  is  the invite link: https://discord.gg/Gr3kH9T  
..And that's it  yet again for the weeks update! I wish everyone well who is following along, Steemon!!! and see ya next time.