Hyundai D6CC engine - Strong, Durable and Saving
Tractor Hyundai HD1000 Tractor Truck is one of the most affordable and efficient long-haul transport vehicles currently available, ready to handle heavy loads and is designed for perfect business over time.
Hyundai Truck HD1000 provides large payload and maximum vehicle performance very effectively for long distance cargo transport. Pull-on wheels are best designed to combine with trailers, semi-trailer trailers that are safe, easy to combine and maintain.
D6CC engine is equipped by Hyundai Motor Company on Hyundai HD1000 tractor with a capacity of up to 410PS , a working volume of 12344 cm3, Euro 4 standard .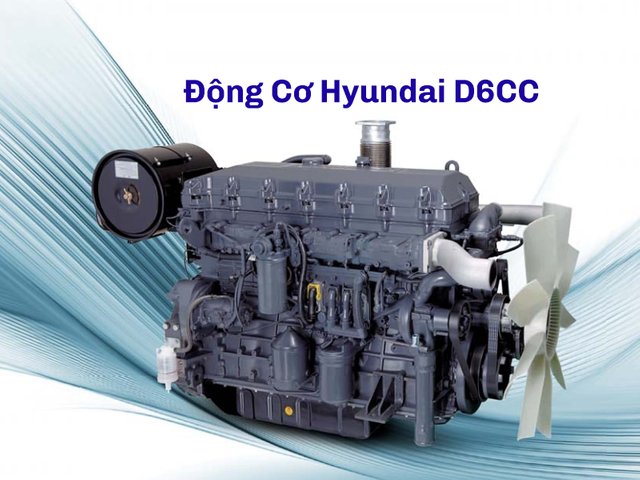 Car engine Hyundai- D6CC
When it comes to the strengths of Hyundai car engines , one can easily list the following three points.
Hyundai Motor has achieved high economic efficiency thanks to the production scale of more than 5 million units per year. This allows the engine market to be offered at competitive, stable prices.
Hyundai engine has the best quality and performance. Positive reviews by Hyundai Motors by JD Power, AutoPacific and many car rating organizations show that. The strength of Hyundai engine is the variety of engines from gasoline engines (53 ~ 375hp), diesel engines (40 ~ 530 horsepower) that can easily meet the different needs of customers.
In addition, Hyundai's engines are also environmentally friendly and conform to all increasingly stringent international standards.
Hoang Long Auto would like to send you the information and advantages of this Hyundai diesel engine to bring reference value when you want to buy a car.
Introduction of Hyundai D6CC Engine
Export Hyundai D6CC engine
The giant Korean Ulsan complex has a total of 1.2 million m2 of production space, Hyundai's main factory of five independent factories, it specializes in manufacturing buses, medium-sized trucks. and specialized heavy vehicles.
It is capable of producing 1,392,000 vehicles per year and it is considered the world's largest commercial vehicle factory.
There are full production lines for presses, automatic frames, paint, assembly, Hyundai engines and a material factory.
Other types of Hyundai engine: d4db engine, d4ga engine, d4bb engine, hyundai d4bh engine, hyundai d6ab engine…