Episode #63 - James Hydrick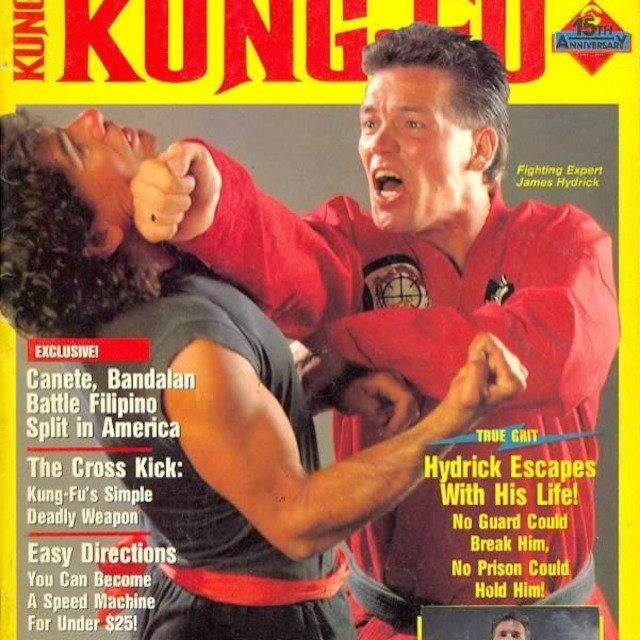 https://www.podomatic.com/podcasts/space-pirate-radio/episodes/2017-06-15T06_47_38-07_00
EPISODE DESCRIPTION
"No prison could hold him, no guard could break him."
http://www.jameshydrickwebsite.com/
https://en.wikipedia.org/wiki/James_Hydrick
http://www.dailyspeculations.com/wordpress/?cat=205
https://duckduckgo.com/?q=james+hydrick+thats+incredible
https://www.youtube.com/results?search_query=james+hydrick
Call James DIRECTLY @ PH# - (559) 935 8759, 935 3098, 934 0369, 934 1894
Speaking to James from South Korea, via SPEAKER PHONE, out of #California's #Coalinga State mental hospital, we do our PIRATE damndest to BOOST show levels & smooth the audio feed.
A little "rough" around the edges from a purely "technical" standpoint, CRANK UP the volume.
This one is an INSTANT CLASSIC!
INTRO
Long term extreme abuse as a child, multiple foster homes
7min - Bruce Lee & early martial arts, Harry #Blackstone Jr.
9min - Meeting & competing with highly accomplished & renowned #Martial #Artists
10min - Declared "mentally retarded", as a child, by the State of North Carolina
13min - Shoutout to LIVE You-tube listeners
14min - The EXCLUSIVE #Shaolin Monk "Mea Culpa"
15min - Stepmother starts a house fire, little Jimmy watches baby brother burn to death
19min - Bo "King of the Road" #Keeley
https://www.podomatic.com/podcasts/space-pirate-radio/episodes/2017-03-18T07_57_24-07_00
23min - Tough father, gang member, southern state bouncer
"He was a good man. He just happened to be a wife beater."
25min - Trying to kill the wicked step mother, "smells" & memories, instinct to nurture or KILL
30min - Looking 4 a good time in LA, running headlong into trouble, serious magic study in the LA county jail (1977)
33min - James reveals his #BREATHING #technique
34min - Current, long-time friendship with James "The Amazing" #Randi, Danny #Korem's a "different story."
35min - #AOA (#Aliens Of #America) grooming James as a cult leader?, The #Alphabet #Bomber
38min - Michael #Ruppert (RIP)
https://duckduckgo.com/?q=michael+ruppert
39min - Salt Lake City, BLACK OPS, School of The Americas
https://duckduckgo.com/?q=school+of+the+americas+death+squads
41min - LA County Jail's Infamous 1979 "Food fight", The Korean ROCKMEN?
45min - Recruitment by Michael Ruppert, BLACK OPS, #CIA, Iran-Contra, Soldiers of Fortune, #Mercenaries, #Assassination HIT Teams, smuggling cocaine from Central America, Gary #Webb (RIP) journalist 4 the San Jose "MERCURY" News, MAJOR electronic interference
48min - Former CIA Head - William #Casey, The "Real" Dirty Dozen
50min - WEB contact info
James Hydrick in Photos - AMAZON
https://www.amazon.com/James-Hydrick-Steve-Bo-Keeley/dp/1517543495
Institutional warehousing of prisoners & patients
1hr - Coalinga "A Place For #Pedophiles"

#Grandmaster Ed (EP) Parker, Black Tigers
1hr4min - Extradition Co. Of #AmeriKa, abusive & unaccountable, rocking the van w/ "Psychological Warfare", Sheriff Eddie King questions #WARRANTLESS detainment, #HABEUS #CORPUS
1hr08min - Forced drugging (#HALYDOL), signing legal "plea" COURT documents
1hr10min - Thumbs drives, documentaries, movies, SIZE 12 tennis shoes, no glass, metal, alcohol, Coalinga living conditions, SLAVE labor, sub-standard food
TAX payers coughing up $280,000 per patient vs. per year, vs. $50,000 4 prison inmates
1hr15min - Hydrick vs. Wilson, Hydrick vs. Hunter - 9th Circuit County Of Appeal, James as Coalinga's "In-House" Litigation Coordinator
AmeriKa's "UN" Patriot ACHTUNG "Enemy Combatants" ala Sept 11th "terrorists"
1hr21min - Captain "Long John" Sinclair
Send your LETTERS 2 James Hydrick c/o
967-0 Unit #2, 24511 West Jayne Avenue, Coalinga California, USA, 93210
OFFICE PH# - (559) 935-8759
935-3098, 934-0369, 934-1894
Working @ $1 / HR (slave labor)