HYBRIX PROTOCOL: THE OUTSTANDING BLOCKCHAIN PLATFORM (A REVIEW)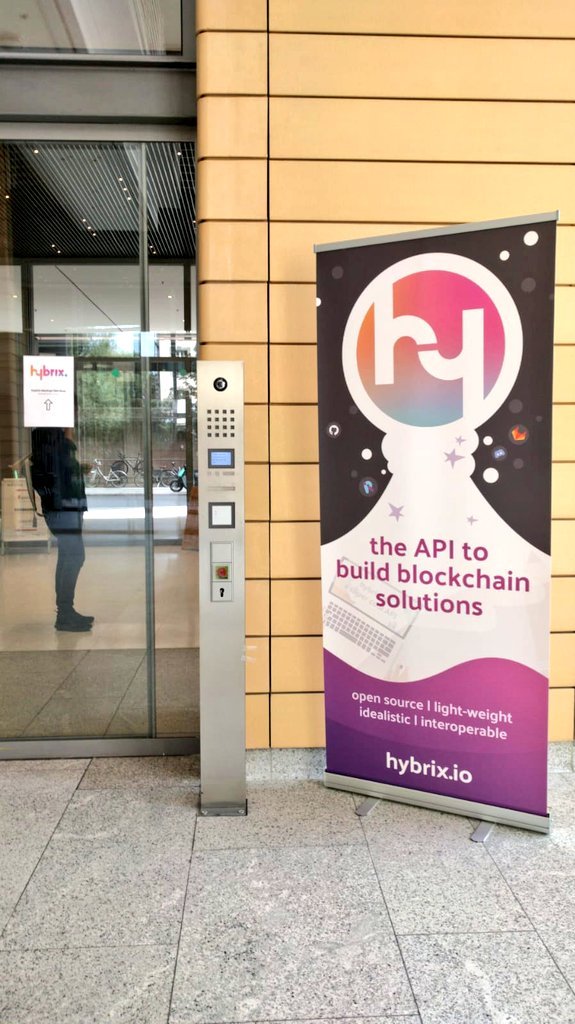 The Blockchain Space And Why Hybrix Is Needed
Many positive things have been said about the blockchain space, which is true because a lot of platforms today are based on one blockchain or the other. Before going forward it is right giving reference to the first blockchain which made the blockchain space possible today, and this is no other blockchain than Bitcoin blockchain hence known as the first generation of the blockchain (blockchain 1.0). Bitcoin blockchain offered decentralization as well as making the peer-to-peer transactions possible. With Bitcoin, for once, humans can own their personal information as well as transacting without a third-party. The next blockchain which followed closely was Ethereum blockchain; it came with the idea of smart contracts thus making the agreement between parties to be upheld. Also, Ethereum blockchain makes it possible for upcoming projects to launch easily while developing their blockchain if they so want; as such Ethereum blockchain is known as the second generation of the blockchain (blockchain 2.0). Other blockchains were then termed blockchain 3.0, whose aims is to make better the blockchain space through bringing about;
a. Higher TPS (Transactions Per Second),
b. More development of Decentralized Applications (DApp),
c. More use of smart contracts etc.
This is just a brief of the growth and expansion of the blockchain space. One thing to point out from these blockchains is that each is unique in their own way, while most people like Bitcoin blockchain, some likes Ethereum and so on while there are some who likes all of.
Now imagine a platform where it is possible to utilize each of these blockchains, that is, a platform which accommodates a good number of coins and tokens built on these blockchains such that all benefits previously experienced on those blockchains are still made possible; also a platform which accommodates other blockchains.
Yes, such a platform is possible and it's known as HYBRIX or HYBRIX PROTOCOL.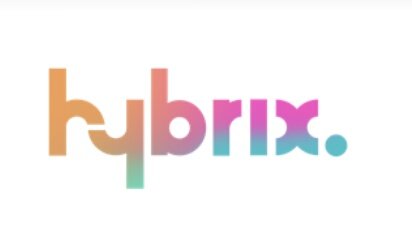 The first thing to know about Hybrix is that it is a "meta-protocol" and blockchain integration platform bearing a solution which is in the form of a decentralized asset. This decentralized asset is used for transacting value, coins or tokens across different digital currency systems while allowing for ledger and blockchain platforms to be used. In addition, these blockchain platforms are used as a value transfer medium without needing any financial intermediaries or third-parties.
Why Hybrix Is Needed
Currently in the crypto space today, there are third-parties whose services are currently banked on to assist users to exchange one form of digital currency to another, that is to say, a trusted third party is still required to mediate these transactions. Furthermore, in the case of decentralized exchanges, their operations have been found to take place between compatible ledgers or blockchains.
But such is not the case with Hybrix protocol. Hybrix protocol came with a solution which will make isolated digital currency systems to be disrupted via the use of a meta-level transfer protocol with an extendable and modular design built for efficiency and reliability. The good thing about this Hybrix protocol solution is that it results in making any kind of ledger-based economy and/or other digital currency system used for cross-blockchain transactions to be easily accessible.
In all, Hybrix also accommodates the consensus algorithm of different ledger systems in their own form.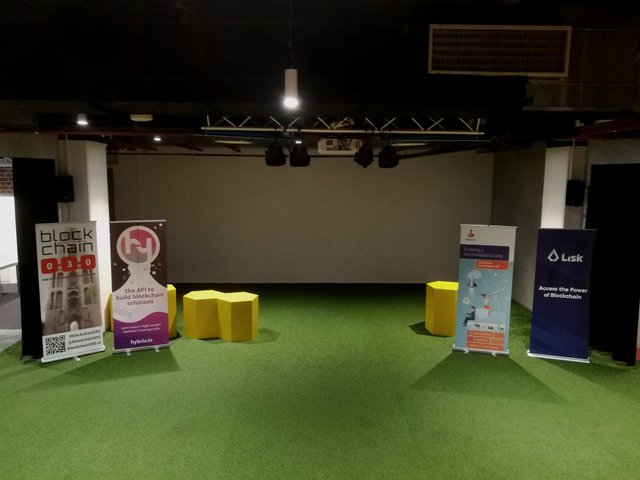 WHY HYBRIX STANDS OUT

How To Qualify Or What It Takes To Be Issued On Hybrix Protocol
Like earlier stated, there are certain salient features which the said blockchain needs to have for it to be on board Hybrix protocol.
Therefore, for the Hybrix protocol to work there are things to be expected on all ledgers which are;
There must be immutability of past transactions.
There have to be verifiable signing and authentication of various transactions.
All associating transactions must be publicly available, this is to ensure the possibility of verifying the transaction chain.
All transactions must have a unique transaction ID, an attachment field for storing data as well as a source and target address or addresses.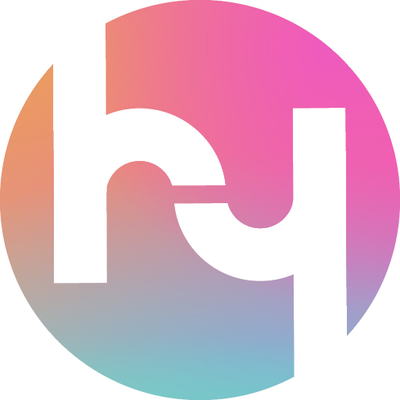 CONCLUSION
Owing to what Hybrix aims to achieve, the team believes that in developing their protocol would result to benefiting all users of the crypto space because the resulting technology is open by design and not controlled by any centralized party. Also, it enables any user to transfer value between ledger systems while providing the possibility for users to issue tokens.
In addition, Hybrix protocol comes with a proper validation thereby avoiding double spends and 51% attack on a single chain.
The HY Token
The token of the platform has the ticker HY, and as such is built to portray the idea of a cross-ledger token; it is also built on top of the Hybrix protocol. Also, just as other cryptocurrencies, HY is used for registration and renewal fees for new cross-ledger tokens listed on top of the Hybrix protocol. HY is also used for settlement of fees for network validators and network validations for other tokens listed on top of Hybrix protocol.
Furthermore, owing to the exceptional way Hybrix protocol was built there is no doubt the HY token will grow to be used as a store of value. The total supply of HY token is 21 MM tokens as that of Bitcoin.
Important Information To Know
a. There is an Important Information to take into consideration and that is, the term used by the Hybrix platform which is "Colored Coin". This term is normally used to describe a class of methods for representing and managing real-world assets built on top of the Bitcoin blockchain.
However, in the case of the Hybrix protocol, the team uses it to define a token that utilizes any distributed digital ledger as its underlying infrastructure.
b. Hybrix token (HY) is already listed on Biki exchange. Link
c. Hybrix multi-chain transaction history and block explorer is already active. Link
d. To add to the list of Hybrix developments is the Hybrix wallet which is available for use. It comes in two ways;
i. Web wallet: Link
More: Link
ii. Command-line wallet for Linus and MacOS: Link
More: Link
e. Hybrix node is also ready where users can run a local node for complete control as well as supporting the decentral network.
To get started, for Linus and MacOS users, visit
Read more on
f. Also, Hybrix is currently supporting 32 blockchains and 389 tokens.
g. As earlier stated, Hybrix is a unique platform and as such is assisted, endorsed and supported by a good number of household names in the industry such as;
i. Lisk: This platform has many partners in its Lisk Center Utrecht of which Hybrix is among. The aim of this platform is to enable the blockchain ecosystem to grow and flourish in the Netherlands.
ii. SIDN fund: This offers a strong internet for everyone. They invest in projects with social added value, duly contributing to a stronger internet and so on.
iii. NLnet foundation: Since 1997, the foundation has been financially supporting organizations and people that contribute positively to an open information society. It also funds those with ideas good enough to fix the internet.
iv. Internet Archive: This is a non-profit library filled with millions of free books, movies, software, websites etc.
v. Computable NEXT: They provides an overview of Dutch tech startups while providing an insight into the business developments that are associated with young companies.
vi. CryptoNinjas: Founded in 2016, it is a worldwide news and research platform that supplies market and industry information on the cryptocurrency space and so on.
vii. Wire breakage: This is the freshest tech and gadget platform in the Benelux.

As a closing note, Hybrix makes users enjoy the benefits associated with different blockchains in its platform. Get started today and enjoy a whole new level of freedom in the blockchain space.
PLATFORM LINKS
Twitter: https://twitter.com/hybrix_io
GitHub: https://github.com/hybrix-io
Telegram: https://t.me/hybrix_io
Discord: https://discord.gg/WbDfAWb
Website: https://hybrix.io/
Whitepaper: https://hybrix.io/docs/papers
ANN: https://bitcointalk.org/index.php?topic=5230324.0
API Documentation: https://api.hybrix.io/help/api
Author's Bitcointalk Username: Flezy
Author's Bitcointalk Profile Link: https://bitcointalk.org/index.php?action=profile;u=2187485