HYBRIX PLATFORM: A REVOLUTION BASED ON " INTEROPERABILITY"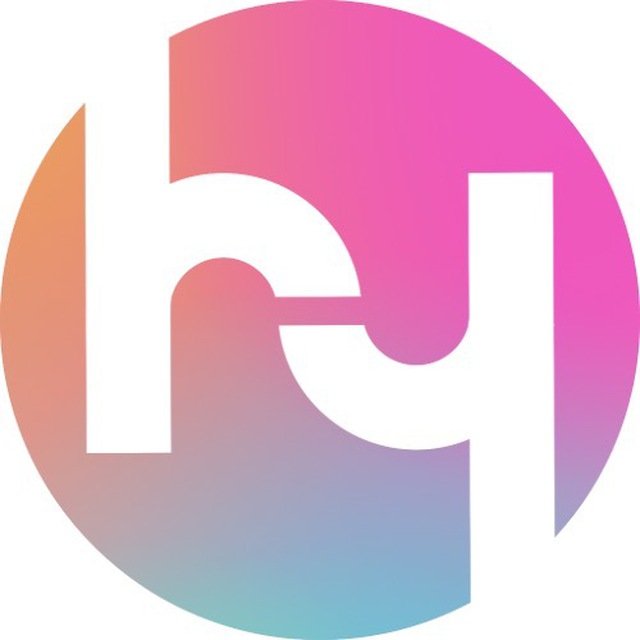 Tracing blockchain technology which gave rise to the bitcoin as the first ever digital currency or better still cryptocurrency back to when it all started, one can conclude with enough evidence that blockchain and cryptocurrency has really come a long way from offering decentralisation to proper security scrutiny as well as payment in a digital format without the use of fiat. But the question still remains, has bitcoin or rather cryptocurrencies lived up to the expectations for which it was created for in the first place?.
Initially, cryptocurrency were created to breach a gap in the centralised network thus ushering in a decentralised network which allowed for transaction which will neither involve fiat or any third-party while dealing with transaction, but it is quite unfortunate that the main ideal has been defeated as cryptocurrencies are now been traded in regards to making profits out of it instead of using them for value transaction and as a payment method. But nevertheless, all hopes are not lost yet as the HYBRIX PLATFORM is on the verge of bridging the already existing gap and as such create a system that will see and utilise cryptocurrency for that which it was initially mapped out for.
GENERAL INSIGHT OF THE HYBRIX PLATFORM
Hybrixplatform is an open-source blockchain based platform. The platform is developed on the blockchain technology system network and it's main mission is to usher in an era of " freedom of transaction" for all users with the use of one token that will operate on all chains and will also be technically borderless, regarded as an essential all chains in one solution and as well will not be restricted to any single distributed ledger. With Hybrix , profit is not the watchword but transaction of values is which explains the open source, non-profit and inclusive by design nature of the platform.
Also the Hybrix PLATFORM will revolve around a basic protocol which is a second-level token protocol that can essentially transact units of accounts on a known single ledger or multiple ledger system. And with the block explorer or multi-chan transaction history users can easily locate all the transactions they carried out.
THE WAY FORWARD FOR HYBRIX
Moving forward, the Hybrix platform is not willing to wavier on their mission of creating a platform that stands out while upholding the basic ideal of why cryptocurrency was created and this has made the platform reach out to certain well known household names with whom they shared their ideal with and these platforms have weighed on their options and studied the Hybrix platform and have thus found it worthy and on track and have therefore offered assistance and endorsement to the Hybrix platform inorder to ensure breakthrough and the include:
Computable, Cryptoninjas, Draadbruek, Rtlz, Lisk, Nlnet foundation, Sidnfonds, Internet archive.
CERTAIN OUTSTANDING FEATURES OF THE HYBRIX PLATFORM
HYBRIX WALLET: This is the purse that will securely harbour or store the HY token which is the utility token of the Hybrix platform. The hybrix wallet is quite easy to set up and the first step starts from going to the website: http://wallet.hybrix.io/
Then clicking on " create account" following simple instructions to get your "account Id" and password with which users can use to access their wallets at any time. The password and account id are randomly generated and thus cannot be easily manipulated thus giving it a touch of security scrutiny which the blockchain technology system is known for.
-HYBRIXD: This stands in as the platform's node with which users can easily enjoy a powerful multi-blockchain system. With this also, users can easily launch their own wallet which can serve as their own personal banks. The network node are allowed on certain operating systems like: MacOS, Windows and Linux.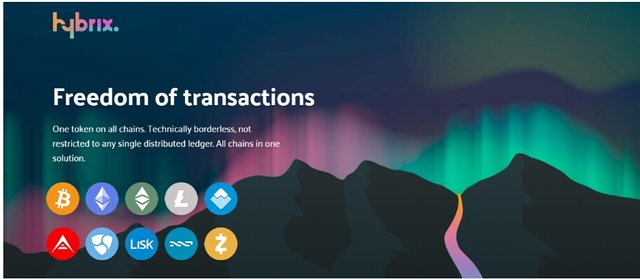 HY TOKEN INFORMATION AND TOKEN LISTING.
-HY: "HY" is the ticker for the utility token of the Hybrix platform with which the platform will usher in an era of value transaction. The token is an Erc20 compatible token and is highly regarded on the hybrix platform as the ultimate placeholder for the future token that operates on a second level token protocol which will also be ab interoperable token and bridging that gap of interoperability existing today. The token will also fulfil certain functions on the hybrix platform like payment for transaction fees etc and its total supply willl be capped at 21 million tokens.
-TOKEN LISTING: The HY token has already been listed on the biki.com which is a well known global digital asset platform that is based in singapore. The essence if this is to expose the HY token to global adoption by providing them a means to reach a wider global audience. For users who are willing to be a part of the hybrix platform's revolution, the token can be gotten at the biki.com exchange platform: https://www.biki.cc/en_US/trade/HY_USDT
GENERAL CONCLUSION
HYBRIX PLATFORM is offering nothing short of interoperability to the blockchain technology system at large and the pioneer to make all this happen is the HY token. The platform has also set up steps to ensure that their mission is acheived and thus creating no room for failure.
FOR MORE INFORMATION ABOUT HYBRIX PLATFORM.
Join the Telegram Group: https://t.me/hybrix_io
Follow on Twitter: https://twitter.com/hybrix_io
ANN Thread: https://bitcointalk.org/index.php?topic=5230324.0
Whitepaper: https://hybrix.io/docs/papers
Website: https://hybrix.io/
Discord: https://discord.gg/WbDfAWb
Writer's Bitcointalk Username: Aakay
Writer's Bitcointalk Profile Link: https://bitcointalk.org/index.php?action=profile;u=2351546