Huobi Wallet — Store your assets in a safer way !!!
Huobi Group's professional multi-chain light wallet has added support for EOS & TRON (TRX) along with other 1000 coins.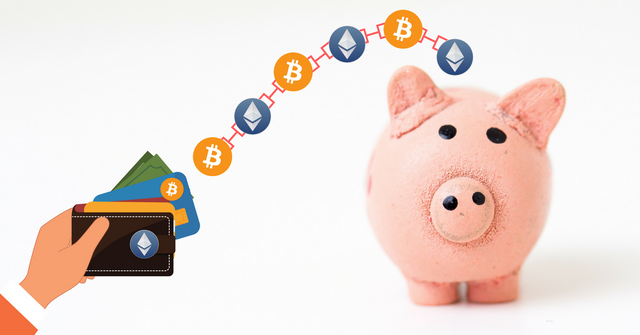 In the world of crypto, speed and timing is everything. Its true that Cold wallet offers the best security, but when it comes to accessibility mobile wallet can be the best option. Mobile Wallets provides the convenience of your mobile and can make it much easier to daily use of crypto.There are 100s of crypto mobile wallet available in the market, but when it comes to shortlisting which is best suited for you, it's essential to take care of a few key factors.
1️⃣How many types of coins, you will be storing. Is it just BTC or you will be saving more variety of coins (ER-20 tokens, XRP, EOS, TRX)
2️⃣ Level of security
3️⃣ Does it suites your phone OS (Android/ iOS)
4️⃣ As the coins are migrating to new blockchains, Can the wallet upgrade as per the technology evolve?
Huobi Wallet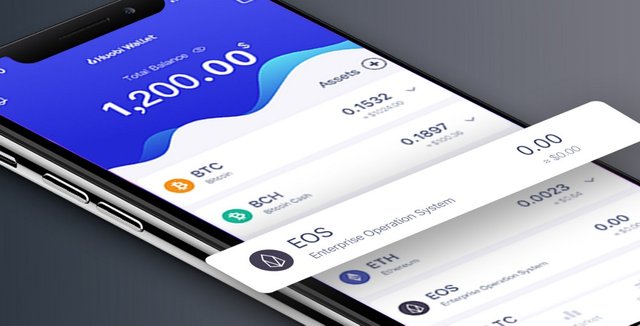 Huobi Wallet is the official mobile wallet of Huobi Group, a leading global digital asset financial service provider. It is a multi-chain asset management tool that provides native support for various types of blockchains and all of the ERC20 tokens. So far Huobi Wallet supports BTC, BCH, LTC, ETH, ETC, USDT and all ERC20 tokens.In October, Huobi wallet became the first wallet to expand support to cover seven stablecoins including, Paxos Standard Token (PAX), TrueUSD (TUSD), USD Coin (USDC), Gemini Dollar (GUSD), Dai (DAI), Stasis EURS (EURS), and Tether (USDT).Huobi Wallet is built based on the core principle of security-first. As per the official website(www.huobiwallet.com/en),
The Wallet leverages multiple blockchain security-related patents, including patents for security isolation and data encryption, to provide state of the art protection for digital assets help the user to facilitate fast, efficient management of various crypto assets.
The wallet gives back its users, complete control of their private keys. In simple terms, You own your assets. The wallet is backed up with mnemonics, so in future when you want to import your wallet, it's just simple few clicks.Currently, the wallet is compatible with both iOS and Android devices and you can download both from here(www.huobiwallet.com/en)
Wallet Inbuilt features
Huobi Wallet features an instant swap platform, Changelly which will help you to trade over 100 assets. The users will be able to get the best exchange rates as Changelly always takes the best rates from four different trading platform.In addition to Changelly , Huobi Wallet has plans to feature additional partnerships with a range of decentralized apps (DApps) developers, giving wallet users more access to an expanded range of products and services.
New addition — EOS & Tron.
Recently Huobi Wallet has added two more assets EOS and Tron.Regarding the inclusion of EOS Mr.Livio Weng, Huobi Group Vice President remarked.
EOS is among the most important Delegated Proof-of-Stake (DPoS) currencies so it was a natural choice for us to include on Huobi Wallet.Going forward, the community can expect to see more currencies added at an accelerated rate. We also plan on establishing additional partnerships with a range of decentralized apps (Dapps) developers, giving our users greater access to an expanded range of products and services."
On the other hand, Tron which aims to be a decentralized entertainment content sharing platform based on blockchain and peer-to-peer (p2p) network technology is making huge strides these days. Recently Tron was in the news for crossing USD 2 Mil Transactions Per Day beating Ethereum and challenging its position and supremacy.Tron was added to Huobi Wallet along with an attractive bounty.
Users were able to share 400K Tron as per the snapshot, that was taken on November 25, 24:00 (GMT+8).It is expected that Huobi Wallet will be adding more assets in the coming days. As a user, I would love to see XRP( Ripple) to be featured in the wallet. As Mr Livio said the community can expect to see more currencies added at an accelerated rate.#Huobi #Wallet #Now #Supports #EOS and #TRX #Bounty