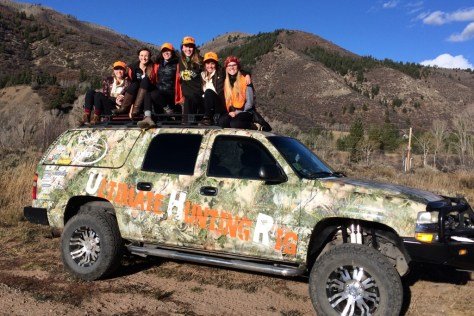 All trucked Up! Team Elk, Theta Division
The girls of Kappa Alpha Theta Sorority prepare to venture forth on their next elk hunting expedition atop The Ultimate Hunting Rig.
I suspect that many of you young fellas would have liked to tag along on this hunt. As my friend was last heard to say, somebody's got to go…elk hunting that is.
Stay tuned for more hair-raising Team Elk adventures…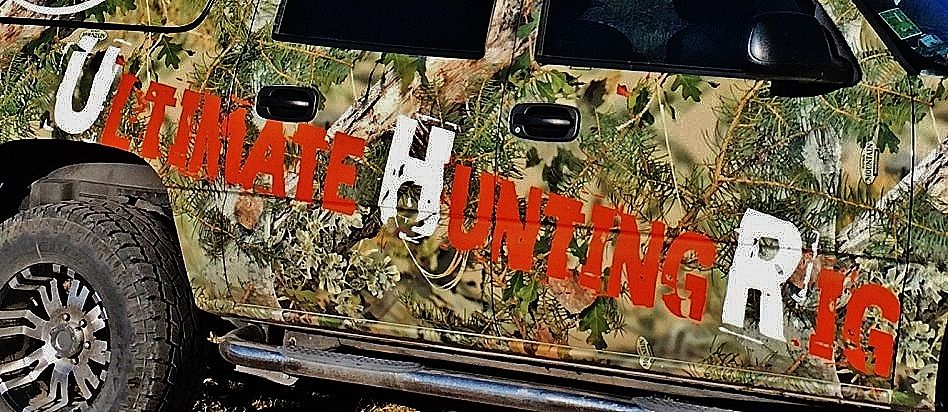 The Ultimate Hunting Rig
ABOUT THIS SUBURBAN
This truck was won in a raffle by the father of a friend's sorority sister. An elk hunter's dream windfall to be sure.
From Ray Long:
"Go check out the Eagle Valley Rocky Mountain Elk Foundation Page and there's an entire album of pictures and stories about it! Basically it was an abandoned vehicle we bought from a towing company and completely rebuilt it from the ground up! New engine and transmission, new gears in the differentials, lockers front and rear, tons of work and parts donated by the sponsors on the back! Integra Auto Plex, 4 wheel parts, signature signs, kings Camo!!! Just to name a few! Then we raffled it off over the year at local RMEF banquets and Country Jam, $20 a ticket 6 for $100 and gave it away a few years ago. A guy in Edwards won it and I used to see it up there occasionally but haven't in some time and was curious what happened to it!"
Now We Know Where It Went…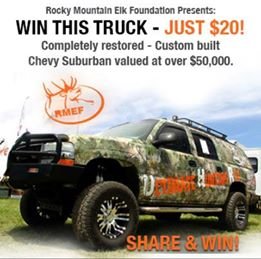 By Michael Patrick McCarty
Please follow us at http://throughahunterseyes.com/