Thursday rant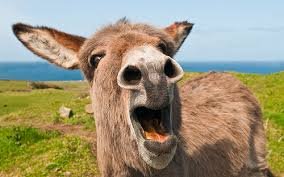 Being stuck on a train with a loud braying donkey who needs everyone to hear how crazy their life is, how much their dear friends home is on the market for, how you just can't wait if you want that house in a nice area and calling the other person doll as loud as you can.
Is it a facet of someone who thinks that they are middle class that I need to hear how amazing everything that they know and do and experience is?
Normally it doesn't bother me but on the second part of a two hour commute stuck on a train, alternating between sweaty and cold because trains are either Arctic or saharan and that person thinks it's okay to bray as loudly as possible...
Thanks for letting me vent folks...