Ever been so pressed in the middle of an exam that you had to leave to take a dump?  Well,  it happened to me! 3 days ago. I felt like the kid in this picture below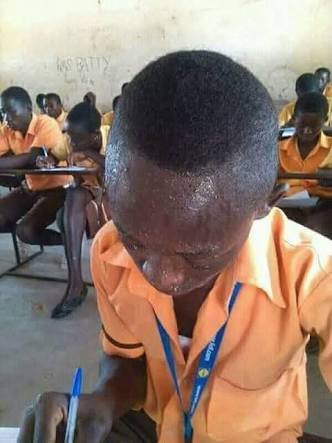 So I disappeared from steemit for a little over 3 weeks to focus on preparing for my PLAB 1 test which I finally wrote 3 days ago. People who have written  made it seem so easy. Everyone said questions were going to be from previous exams and some question bank. I believed them,  silly me. 
Anyways, I got to the exam center and met a lot of old colleagues I haven't seen since we left med school (4 years ago), some people from the last hospital I worked in. It was all good until we got into the exam hall. About 400 doctors in my hall,  not counting the ones at the main center. The hall I was in was more like the overflow... for those who registered late. 
200 multiple choice questions and 180 minutes to answer them. Exam starts 11:14am and the first 4 questions are so damn easy so I smiled and relaxed. Then came the hard ones. Then the easy ones again. At about the 90th question I started feeling funny at my rear. The hall was cold but I felt feverish. 
Then came the rumblings in my tummy. I swear I thought someone was out to get me. 15 minutes later I couldn't hold it. 
I ran to the toilet like my life depended on it.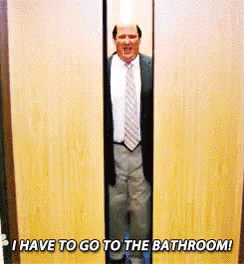 As I was in the toilet,  I could hear tik toks in my head. Took me maybe 10 minutes to be done. Got back and started again. Then another set of difficult questions came. 
Why would someone put a math question in a medical board exam where you have less than a minute to answer a question? That's just evil. 
At a point I realized a never noticed anyone move in the hall; not even to turn the pages on their question booklets. I looked round and everyone seemed to be so focused on their papers that I thought their question booklets would catch fire. 
5 Minutes to the end of the exam I felt like I was writing like a mad man.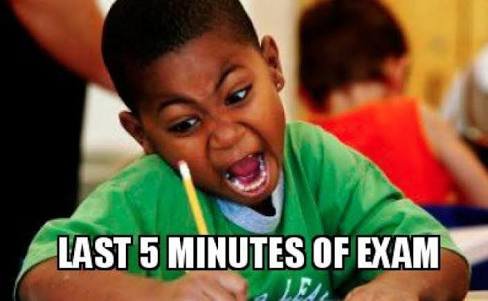 When they said "time's up" I realized I had answered 199 questions. The only one left was one I skipped earlier... The stupid math question! I definitely don't feel bad about that. 
I just hope I did well enough to write the next one in 5 months time! 
I'M BACK to STEEMIT but I feel like no one even noticed.
 Doesn't matter.  Just happy to be back!