My First Whiny Wednesday..... Ruined By Good Fortune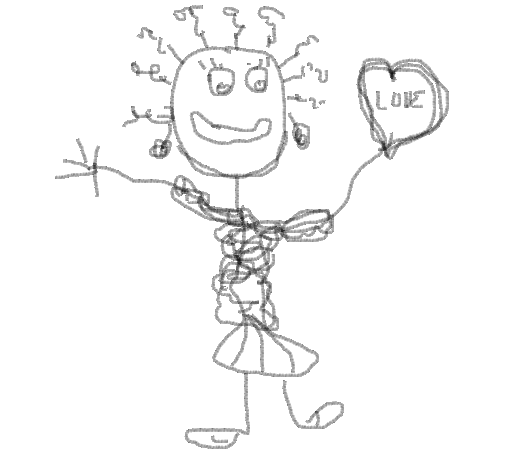 I had an idea that I might like to have a Whiny Wednesday thang. In it I could whine (and so could you if you please) about anything. Mostly things that in the grand scheme of real life, were not really important or serious.
To start the silliness off, since it is almost Valentines, I was going to whine about how my favorite candy hearts were nowhere to be found !
When i was growing up my favorite conversation heart candy was put out by Stark Necco called Sweethearts. They were awesome multicolored candy hearts with tiny sayings on them. Every year before Valentine's Day they would appear and I would happily eat lots of them... .even as an adult.
A couple of years ago the company that made them went bankrupt and another company acquired the rights and recipes, but they have had a hard time getting them back out. Anyway, the point is, I could not find them anywhere this year and I was really miffed about it (ha ha)
Brach's has a lot of them in every store, but their's taste YUCKY!!
BLECK
So I was going to come here and whine about it a little.
THEN .... last night I was at Walgreens looking through the Valentine candies with the notion I would find a little something to take and share at work on Friday. All of the sudden, on the bottom shelf, I saw this box of.... what?... is that?? can it be ??.... Little boxes for Sweethearts !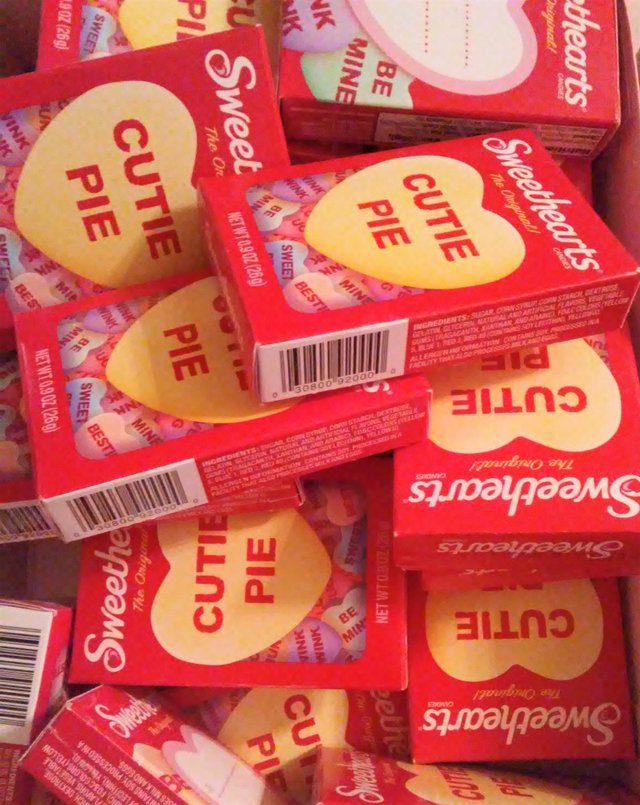 I wasn't sure ! I had my doubts, then I looked for the name of the company on the side of the box and.... SPANGLER ! IT WAS ! IT WAS SPANGLER CANDY CO !!...the company that had bought the Sweethearts brand !
Of course you know I bought an entire box of boxes just in case I never get anymore the rest of my life. giggle
Even at that, I decided while I was working today that I would go back and buy all that were left, maybe even check in another Walgreens on the way home.... and guess what? There were none in the other Walgreens AND.... none left where I bought them last night! Some other fan must have found them like I did and cleaned them out !
As you can see, my whiny post can't be as whiny now since I have quite a few little boxes of them on my table right now.... my stash !
I'm the luckiest girl finding that pot of Valentine's gold last night.
But I'll be back another Wednesday with something else silly to whine about soon enough. :)
Feel free to have a silly whine in my comments or Make a whiny post and come leave me a link so I can come see.
Hope you are doing well and that your hearts are happy.
Love you !
Jacey