My new home has been invaded by unwanted guests.
Stinkbugs. They are everywhere. Invading my new home and my nicely, decorated for fall interior.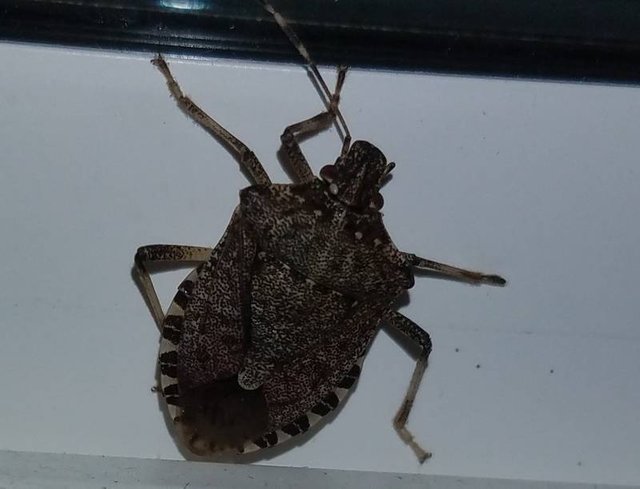 What is a stinkbug?
These insects come inside when the weather turns cold. They are brown and black, triangular shaped, and have six legs. Stinkbugs can't bite or sting but they can stink. If you have never experienced the smell its similar to a strong cilantro fragrance, a Rancid cilantro.   The sound they make when flying is loud as their wings drum together.  
If you don't have these things in your state, THEY WILL COME.  These things travel on clothing, luggage, even the underside of vehicles. 
Even as I am typing this two are crawling on the ceiling above me. They crawl, fly, stink and taste bad. I can attest to this as I grabbed my water in the middle of the night, my mouth so parched from snoring, when I unsuspectingly got a mouthful of fowl water. Apparently they can not swim. 
I am a friend to insects. I enjoy it when I see a honeybee. I never spray weed killer because of my dedication to our friendly pollinators. These bugs are making me rethink my reservations.  I have been googling ways to get rid of them. I have items in my amazon cart waiting until I finish this blog. 
This means war!  I may resort to wearing my bee suit in my house. (I should add a dog bee suit in my amazon cart.)  I may not ever be able to take a fall photo or film a vlog inside my home again, but by golly I refuse to abandon ship. 
If you see me in public, don't mind the shower cap,(my giant fro entraps stinkbugs)don't mind the red eyes or nose plug shaped indentation on my sniffer, think of me as a soldier in my own kind of war.  Give me a drink of water and spray me with febreeze. I refuse to be known as hezziebugs!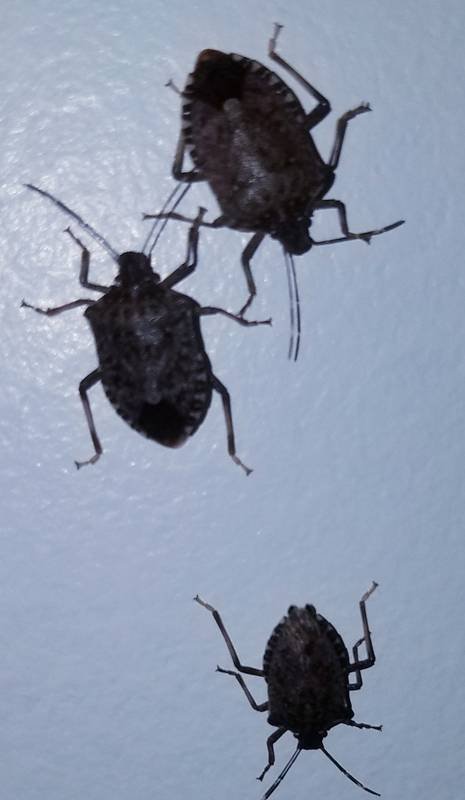 ![text02.png](

)