8 Things That I Really Liked About HubrisOne App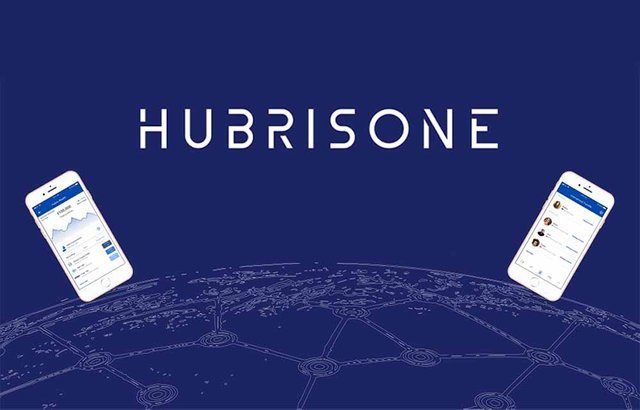 I know that there are a lot of #cryptocurrency wallets and apps that emerged nowadays. As of now, there are more than 6 million wallets that have been created and it keeps on growing. 
I personally tried a lot of crypto wallets, but not all of them met my needs. 
One of the main issues is that decentralised crypto wallets doesn't have the option to withdraw in fiat currency. In order for us to withdraw our money from crypto wallets, we need to convert them first to #Bitcoin or #Ethereum in a centralised wallet. 
Of course, it's easy to convert them in a centralised wallet. However, the problem is that only centralised wallets are having this issue that would not let us having full control or ownership of our digital assets. In that case, when we withdraw our assets, these intermediaries are the ones who decide to push it through or not. 
The second issue that we're experiencing right now is security and safety of our digital assets. For years, there are lots of crypto wallets and exchanges that are vulnerable to hacking and identity theft. 
Even if they claimed to be the "best, reliable and most secured wallet", I cannot trust on their claims. 
However, there is one cryptocurrency wallet that would likely stand out from the rest. It may not be perfect, but the features that I'm looking for are actually here in this all-in-one cryptocurrency wallet. It's not just like any other cryptocurrency wallets out there, it's something extraordinary that really blew my mind away.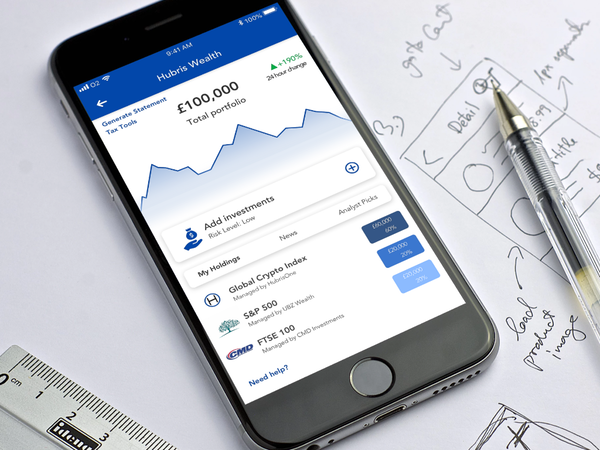 Without further ado, I would reveal to you 8 things that I definitely liked about HubrisOne App:
1 - Save time from leaving the app or go to an exchange in depositing and withdrawing fiat money
This is one of the features that my mind was totally blown. It's something that I really look forward these days. While we have full control of our digital assets in HubrisOne, we can deposit and withdraw in fiat currencies easily and quickly to and from my bank account. 
It's an absolute time-saver for me, as I don't need to hit my tab button just to go to an exchange for depositing and withdrawing fiat currencies. I honestly think that this feature alone makes HubrisOne a bit ahead of the other centralised and decentralised cryptocurrency wallets out there. 
2 - Unique way of registering and securing new wallet accounts
Another feature that I'm satisfied about is its uniqueness of registering new accounts. Normally, most of the centralised and decentralised wallets always requires us first to save our private keys and mnemonic phrases before completing our profile. For HubrisOne, it's the other way around and it's totally brilliant and amazing for me. Not only that, you're rewarded with 500 HubrisOne tokens as a welcome bonus. Pretty cool!!!
The best thing about having a HubrisOne account is that you can login with a touch sensor that requires your fingerprint aside from entering your 6-digit code. For me, the registration process is so smooth and convenient, especially for new users who are looking for a unique kind of wallet like HubrisOne. 
3 - Fast peer-to-peer transactions worldwide
Of course, it is essential for us to experience faster transactions like never before. Bitcoin took us almost an hour for it to fully confirm, Ethereum takes around 20 minutes or less depends on the gas fee being set, and so on. With HubrisOne wallet, it saves us a lot of time in sending cryptocurrencies to our contacts with just a few taps. 
Not just that we could send them cryptos in a faster way, we can personalize it by leaving a message or reference for them to know that it's coming from you. 
4 - Get rewarded in HubrisOne tokens in using their wallet for exchanging coins and tokens
To be honest, I liked getting rewarded for something that I do. I know that you're feeling the same as well. It's common for us to go in multiple exchanges just to trade our coins and tokens. However, in order for us to do that, we need to have multiple tabs in our browser bar to transfer digital assets and exchange them. Not only that, most of them don't have some "reward" feature in using their exchanges except deducting our balance with trading fees.
HubrisOne's wallet is different. You know why? It's because you do not need to go to an external exchange to trade lots of coins and tokens. You don't need to leave their app to trade 100's of coins or tokens (especially our favorites). Not only that, they have a unique feature called "Tokenback" that would reward us with HubrisOne tokens for using their exchange. How cool is that? For me, it's absolutely cool!!! 
5 - Built-in wealth tracker and news for your crypto assets
If you want to keep track of the latest prices of your precious digital assets, HubrisOne has that feature for you. Like any other crypto wallets, HubrisOne lets you check the latest prices of Bitcoin, Ethereum, #Ripple and other of your favorite crypto assets without needing to leave the app. 
I usually check prices in CoinMarketCap from time to time. However, looks like it's not necessary for me anymore to go to CoinMarketCap to keep checking the prices. You know why? It's because HubrisOne's crypto prices are live and updated in an accurate way. Not only that, it has a news section where you can read the latest news about cryptocurrency and blockchain technology without the need of leaving the app and go to external sites manually. 
6 - Earn more with HubrisOne's referral program
I'm a fan of referral programs, you know? It's one way of motivating ourselves in referring someone to join our program, creating wallets, airdrops and so on. HubrisOne also has its referral program, where we can invite our families and friends (especially those who are already in the world of cryptocurrency and blockchain technology). 
If they use your referral link, you'll get credited with HBRS tokens that can be exchange either to Bitcoin or Ethereum. Of course, it's a numbers game. The more you referred, the more HBRS tokens you get for just inviting them in creating their wallet and start using it for depositing, withdrawing and exchanging coins and tokens. 
7 - Earn interest with your unused tokens with their crypto lending program (coming soon)
I have to admit that I do have a lot of unused tokens that are "parked" for a long time due to their values going down. 
It's like I ask myself, "What do I have to do with these unused tokens in my portfolio?".  
The good thing about HubrisOne is that they have an upcoming crypto lending program where we can use our unused tokens to earn daily interest. This is another feature that my mind was literally blown away. I can imagine having lots of unused tokens to be entered in their upcoming crypto lending program. For sure, it would be very exciting and I cannot wait for this feature to come out.
8 - Get paid to #HODL or stake HubrisOne tokens and transfer stable coins straight to your bank account (coming soon)
Lastly, I'm a long-term thinker as I hold Bitcoin, Ethereum and other top performing coins and tokens in the world of cryptocurrency. However, the only way we could earn while holding nowadays is to depend on the current market situation. Right now, the market is so unpredictable and we may not know when our coins and tokens go up in value.
Good thing for HubrisOne, they have an upcoming feature called HBRS staking. In order for us to participate in the staking program, we must convert our assets first to HBRS tokens and enter staking for a period of time. When our term is up, we can convert them to stable coins and can withdraw them straight to our bank accounts within 24-48 hours. This is another cool feature that I cannot wait to be activated, and it's really amazing for me.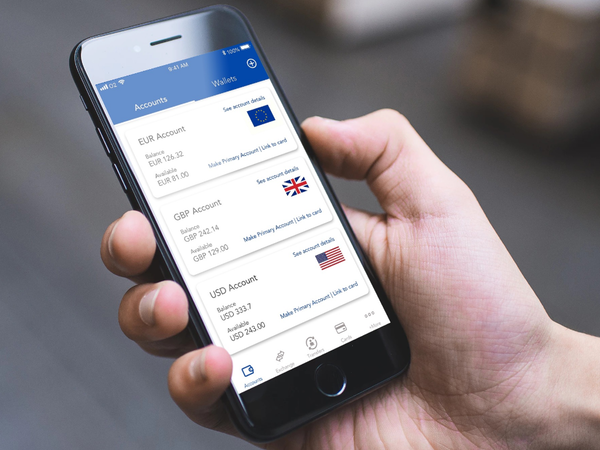 Final thoughts about HubrisOne app
I know and you know that there are lots of centralised and decentralised cryptocurrency wallets that are emerging in the market competing with each other. It's normal for us to see them competing in terms of security, reliability and features. I have to be honest and fair with all of you who are reading this blog post. 
HubrisOne is still a new but promising player in the game. Therefore, I can't say that they're the best yet due to their amazing features that blew my mind away. It's just that their momentum is getting started by doing a mass adoption campaign of their wallet. 
They have long ways to go, but they're very promising to me. I think that HubrisOne will have a bright future ahead and on the right track in their plans. 
Thank you so much for taking your time in reading my post about HubrisOne app. If you think that this one's helpful for you, just don't hesitate or think twice in sharing this to your family and friends out there.
To start downloading the HubrisOne app, just go to their official website here. It's currently available on both Android and iOs devices. If you want to join their active community, you should join their Telegram group here. 
And one more thing cryptomaniacs! If you want to stay updated with my latest posts about #cryptocurrency and #blockchain technology news, reviews and so on, I'm inviting you to click the Follow button of my Steemit channel to stay updated with the latest about cryptocurrency and #blockchain technology. 
Not only that, let's connect on my other social media channels such as Facebook, Twitter, LinkedIn, Telegram and Youtube! 
To your future success, HubrisOne! 
My Bitcointalk profile: https://bitcointalk.org/index.php?action=profile;u=254229