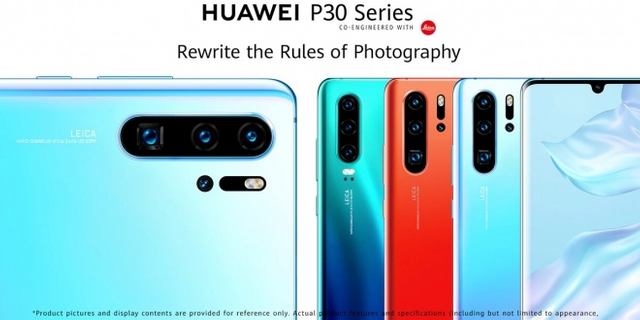 Huawei has announced its new smartphone Huawei P30 Pro at a special event in Paris. Huawei has provided its new Huawei P30 Pro with a better design and a powerful processor, plus a range of rear-view cameras with up to 10 times optical zoom 10x.
Huawei's new Huawei P30 series is rewrite the rules for imaging through smartphones, Huawei P30 Pro's new SuperSpectrum sensor and SuperZoom offer a great development in both photography and video shooting, said Richard Yu, CEO of Huawei Consumer.
Designed by Huawei P30 Pro
The Huawei P30 Pro holds a distinctive glass design with a metal frame, a design in which the screen occupies most of the side with a very small "notch" with only the front camera, but nevertheless there is a relatively large edge at the bottom of the screen, The huawei P30 Pro is available in five distinct colors including Aurora, Pearl White and Black, as well as Sky Blue and Sun-Red.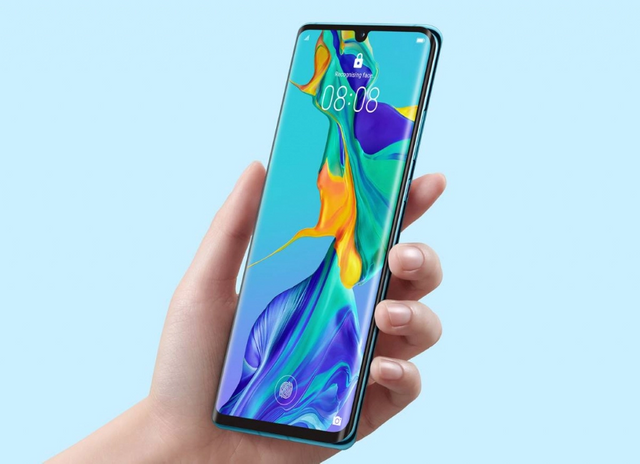 To achieve this design, Huawei deviated from LED lighting for alerts, did not use any facial recognition technology and relied on the front camera and artificial intelligence technology only to provide the feature. It also removed the call headphone and replaced it with special built-in technology at the top of the screen, The Huawei P30 Pro supports the IP68 water and dust resistance feature, but does not carry a traditional 3.5 mm speaker outlet. Huawei relies on USB-C port for charging and WASEEL speakers.
Screen Huawei P30 Pro
The Huawei P30 Pro comes with a 6.47-inch OLED screen with FHD + or 2340 × 1080 pixels resolution of 19.5: 9, a curved screen on both sides similar to the Samsung Galaxy S, which includes a very small " The front camera, which can be hidden from settings and equipped with a fingerprint sensor, says Huawei says it is 30 percent faster than the P20 Pro, but slower and less secure than the UltraSonic fingerprint sensors like Samsung's Galaxy S10.
How does Huawei P30 Pro re-write rules according to Huawei?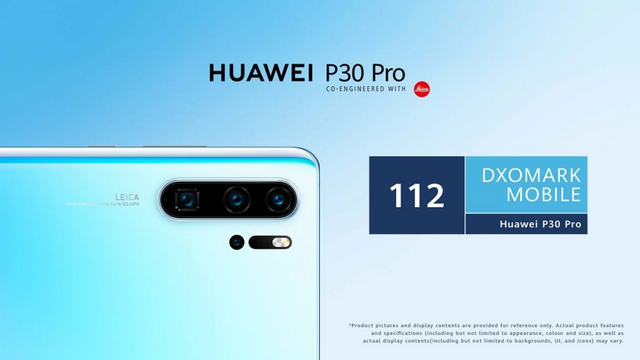 Huawei P30 Pro's Huawei P30 Pro features Huawei's range of rear-view cameras with Leica as well as the 122-point DxOMark.
Huawei P30 Pro cameras include Backlight:
40 megapixel camera with f / 1.6 lens slot with optical OIS support.

A camera with a very wide angle of 20 megapixels with a f / 2.2 lens.

8 megapixel camera with f / 3.4 lens slot with optical OIS support.

ToF camera depth down the dual flash.
Huawei P30 Pro is rewriting the rules of imaging in smart phones, with many new features, including HDR + based on artificial intelligence, to create a smart display map of the entire image and then adjust exposure to each section of the image so that it can detect faces and landscapes such as Grass and sun, handling each part to provide a typical picture.
Huawei has developed the Huawei P30 Pro's main camera sensor, named RYYB SuperSpectrum, which replaces green in RGB sensors with yellow, capable of absorbing red and green light, providing 40 percent more light according to Huawei, which means better images He explained.*
Huawei P30 Pro provides digital zoom up to 50 times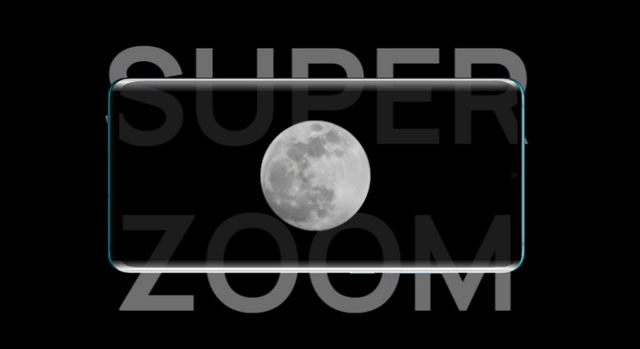 The Huawei lens, named SuperZoom, simulates a high-resolution optical zoom of up to 5 times, brings together a hybrid that combines optical zoom and digital zoom up to 10 times, and supports digital zoom up to 50 times, which Huawei tested in the phone announcement event , Where the ease of satellite imagery through this feature, and the possibility of reading carved names on the Eiffel Tower from a very distant distance.
The ToF camera provides better isolation in images and much better portrait images, where the depth camera data can be relied upon to identify objects in the picture and isolate someone or something from the background.
Huawei's new smart phone Huawei P30 Pro also offers a unique video shooting experience, capturing 4K video with image stabilization by supporting OIS and EIS, as well as supporting a new feature called Dual-View Video allows video to be shot in both the base and close tabs on the same screen, which is said to be available soon.
For the new Huawei P30 Pro's Silvi camera, the phone has a 32-megapixel front camera with a f / 2.0 lens slot, while supporting the application of the effect of the Bouquet in portrait images based on artificial intelligence techniques.
Huawei supplied its new Huawei P30 Pro smartphone with the Kirin 980 processor
Huawei has supplied its new Huawei P30 Pro with a 7-nanometer 8-core Kirin 980 processor with 6 or 8 GB RAM and 128, 256 or 512 GB RAM, with support for increased storage through external memory cards, Run two lines and each of NFC technology, Bluetooth 5.0, Wi-Fi and 4G 4G networks.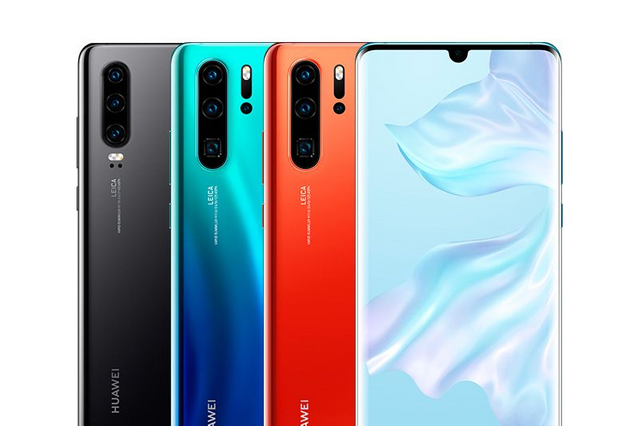 The Huawei P30 Pro carries a 4200 mAh battery with 40 Watt high-speed wired charging, meaning that 70% of the battery capacity can be charged in just 30 minutes, plus 15 Watt high-speed wireless support, Wireless reverse charging, that is, it can charge devices and other smart phones wirelessly through your phone.
The Huawei P30 Pro is running Android 9.0B with the EMUI 9.1 interface, which offers some of the new features, including Share OneHop to share files between Huawei phones and computers easily, as well as support for a new system to move between applications, as well as quick access to Google Voice Assistant Google Assistant Press the Power button once.
What is the price of Huawei P30 Pro?
The Huawei P30 Pro is available at a price of 999 euros for 128 GB and 8GB RAM, 1099 Euro for 256GB and 8GB RAM, and 1249 Euro for 512 GB and 8 GB RAM.