apple's "backdoor" is purely safety hype, FBI has been traced to unlocking tools, and do not require apple's backdoor!
Original reference material:《苹果"留后门"纯粹是安全炒作,新解锁工具层出不穷,FBI被曝有解锁iPhone工具,根本不需要苹果"留后门"》[1]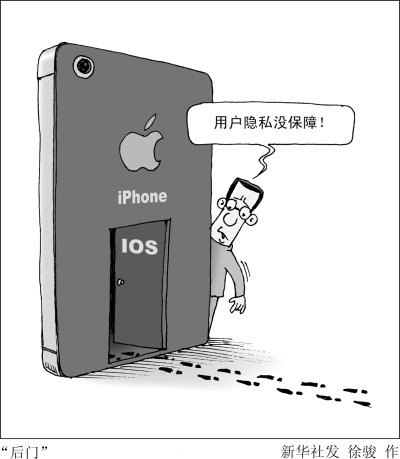 In recent days, the FBI and even President Donald Trump have appealed to apple to help unlock the criminal's iPhone. But Apple rejected the requests, which led to speculation: it's hard to get the data on the iPhone, and the iPhone is safe?
But this is obviously a naive business hype: on January 15, 2020, foreign media reported that the FBI and Attorney General William Barr asked apple to provide more help for the Florida shooting investigation.
In fact, the FBI already has a hacking tool to unlock the iPhone, and it doesn't need apple to "leave a back door" at all.
In the market, there are also tools from third-party companies such as grayshift and cellebrite to provide iPhone unlocking tools.
IPhone 5 and iPhone 7 make unlocking more difficult, but new vulnerabilities are constantly discovered. Apple and security companies / hackers are playing the game of "cat and mouse". Specific IOS versions may only take an hour to unlock.
Apple claims that no "back door" is only open to good people, if it exists, it will be found by bad people; and in order to facilitate law enforcement, encryption of "back door" weakens the overall public security.
The media's extensive reports describe the problem as that Apple devices have higher security, only to promote the sales of Apple related products and services of their own customers. In fact, Apple Devices' security problems emerge in endlessly, more dangerous is to collect privacy information and open it to third-party organizations
---
---
使用 SteemPress 发帖 : https://huaren.news/posts/65c86dd59f4a-4788-96f7-821c25c94246
---