Learn How to Draw The Easy Way
Instant Step-by-Step Guide
Yes, there are very easy ways to learn how to draw effectively without sweat or tears! This makes drawing and sketching child's play.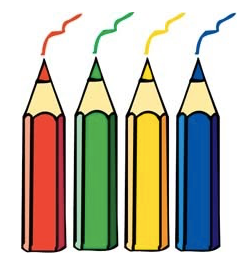 You can of course start off with coloring-in pages. WHAT?! You ask? Coloring in will give you an idea of form e.g. like the human form and its proportions.
However, I do not recommend any coloring in sketches or drawings as it really blocks your creativity.
Ever hear of any of the "Old Masters" using coloring-in pages?
There are many website that will teach you how to draw anything from How To Draw Flowers, how to hold a pencil, how to shade your sketches, landscape drawing for beginners, and drawings of flowers, drawings of people PLUS the more complex lessons on drawing the human figure.
My advice would be for a beginner to purchase a few quality pencils and a sketch pad. A ring bound sketchpad about 9 inches by 12 inches to keep all your drawings in one place and they will stay in chronological order (you'll date each page).
This way you can spot your progress over the weeks and months ahead.
Get to know your pencils well, how they feel in your hand, the softness of the 2B to 6B and the HB which you will use a lot.
You'll need an HB for roughly drawing out your guidelines (which can be erased later) to the softer pencil and their characteristics.
Please DO NOT use a pencil that has been sharpened down to an inch long. You can't possibly get an nice curve or energetic line with a stubby pencil!
See cartoon above for stubby pencil.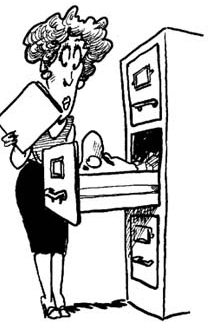 When starting off, don't be inflexible with "I've got to draw a good landscape or a good animal."
Your target is not a masterpiece until you can really DRAW and that only comes with a little practice. So what should you start off with? Just doodling. Nothing more.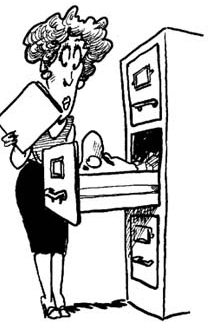 Doodle or scribble anything that floats into your mind. Remember when you were chatting on the phone to you friend and you started doodling on the phone book cover?
Do the same thing. Let you mind and pencil wander all over the place with your scribbles not representing anything known to man!
Here's one thing to make a mental note of; a drawing or sketch is basically a form of communication about something to someone, correct?
Ever sketch a map to show a friend directions on how to get to a certain place? What about an architects' drawing of a house to show the builders what goes where? An illustration to show you how your new camcorder works?
You are communicating an idea and more often than not, it is easier to SEE visually than to put into words.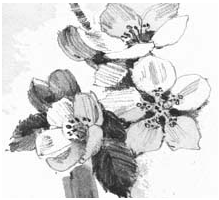 Once you are comfortable with your doodling, it is time to start on some simple drawings listed here: pick one or more and click on the link which will take you to another page:
How to Draw a Tree
How to Draw Cartoons
How to Draw People
How to Draw a Rose
How to draw Animals
How to Draw a Dog
How to Draw a Face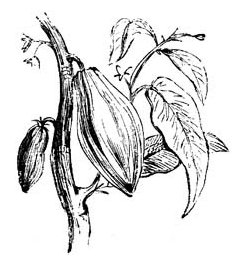 All these links take you to a new page so pick one you'd like to draw. If you have any difficulty drawing any of these and you are really keen on drawing your pet or drawing animals, please send me an email on the "contact form" here and I will get back to you right away.
The most popular drawing lessons here fall into the "nature" category which includes animals as well as plants and landscape drawings.
Also beginning artists love to draw flowers so you will find many pages here on drawing flowers.
Let's say you love to draw animals but you are still drawing them in 2D (in outlines) This is now the time for you to start shading, pencil shading to enhance your drawing into 3D (three dimensions).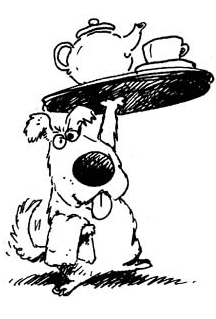 This tells the visitor (the person looking at your drawing) that it is not just an outline but a 3D image that has space. 2D drawings do not have space – know the difference? Your drawing can be seen as being "round" with depth. It's important to get this right so do not skip the shading lessons.
There are many techniques for sketching --and sketching can be classified as a "quick rough guide" for a finished drawing. Drawings and sketches can be very much the same definition.