How I Earn Money With an RSS Feed, Automation and Twitter

I wanted to share with Steemit members how I use an RSS feed, automation and twitter to earn consistent fun money.  This step by step guide below should take less than 5 minutes to complete.
Let's jump right in, so you can have your RSS Twitter feed up and running today.
This method is a totally a hands off online selling approach.  It requires zero work on your part. I call it the "automated income for busy people."
This example uses one of my favorite affiliate programs, [Seocheckout.com].  I have been a member for over 3 years and I am a top rated affiliate seller, Webguy2024 (Level X5).  Seocheckout has a great affiliate program that pays you 10% on all sales for life, with instant cash-outs.

Step #1: - Join Seocheckout.com. It is free to join and you will be sent a confirmation email to confirm your account. Keep this page open.

Step #2: - Now join Twitterfeed.com.  It is also free to join. Look for the email confirmation. Keep this page open as well.

Step #3:  - on Seocheckout: In the top navigation bar click on the following:
Seller 
Other
Affiliate
(This page shows both your affiliate link and affiliate RSS feed)

Step #4: Copy the Seocheckout Affiliate RSS feed. See below


Step #5: Go back to twitterfeed.com and create a new feed.  Paste in your Seocheckout RSS feed as the new feed.  Take a look at the advanced settings to set your preferences.  Follow the instruction wizard to the end and allow Twitterfeed.com authorization to post the feed.  Tweets will begin to show up in your feed usually within ½ hour or less.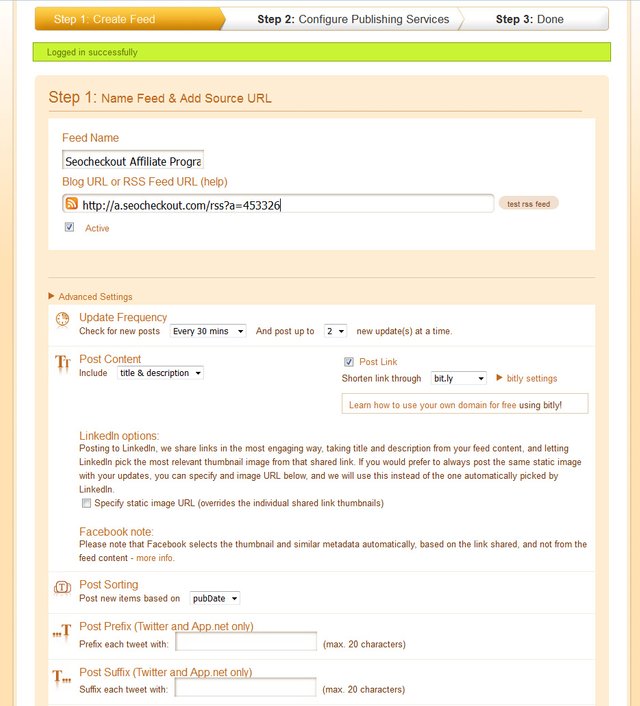 You're Done 
Twitterfeed.com will now post all of the new products and services to your twitter feed.  Getting these affiliate links in front of as many people as possible does work to get signups and sales.  If you want to "work it" try following more people on Twitter on a daily basis and you'll get more followers.  The more people that follow you the bigger your reach and potential for more affiliate sales.  (Note: Because Facebook wants to monetize their platform they disable many affiliate links).
How it works.
When someone on twitter is interested in one of services, they then will click on your affiliate link and signup.  This new customer becomes yours for life!  This means that anything this customer buys from now until the end of time will earn you 10% on all purchases.  This program is a great way to build up a significantly large customer base and have money coming in every day.  It does take some time, but it is always working in the background, gaining new customers without any effort on your part.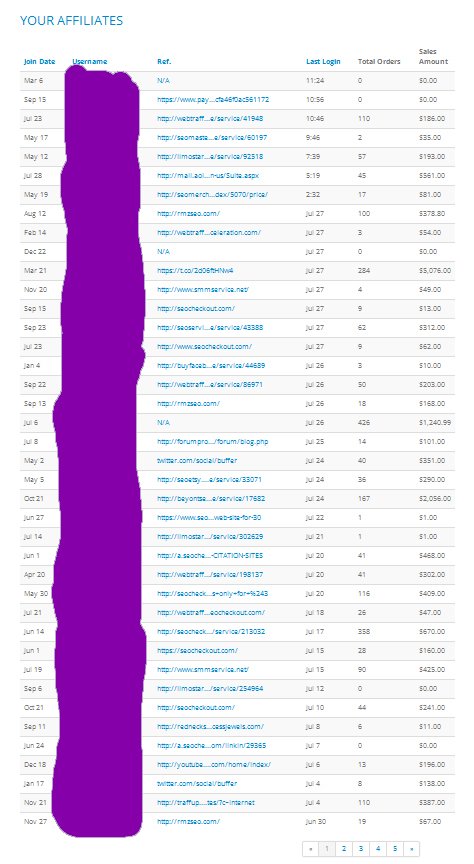 Like this post? Leave me a reply.  I'll add some more fresh posts on internet marketing.