How to Set up Your Steemit Profile Images & How to Add Images into a Steemit Post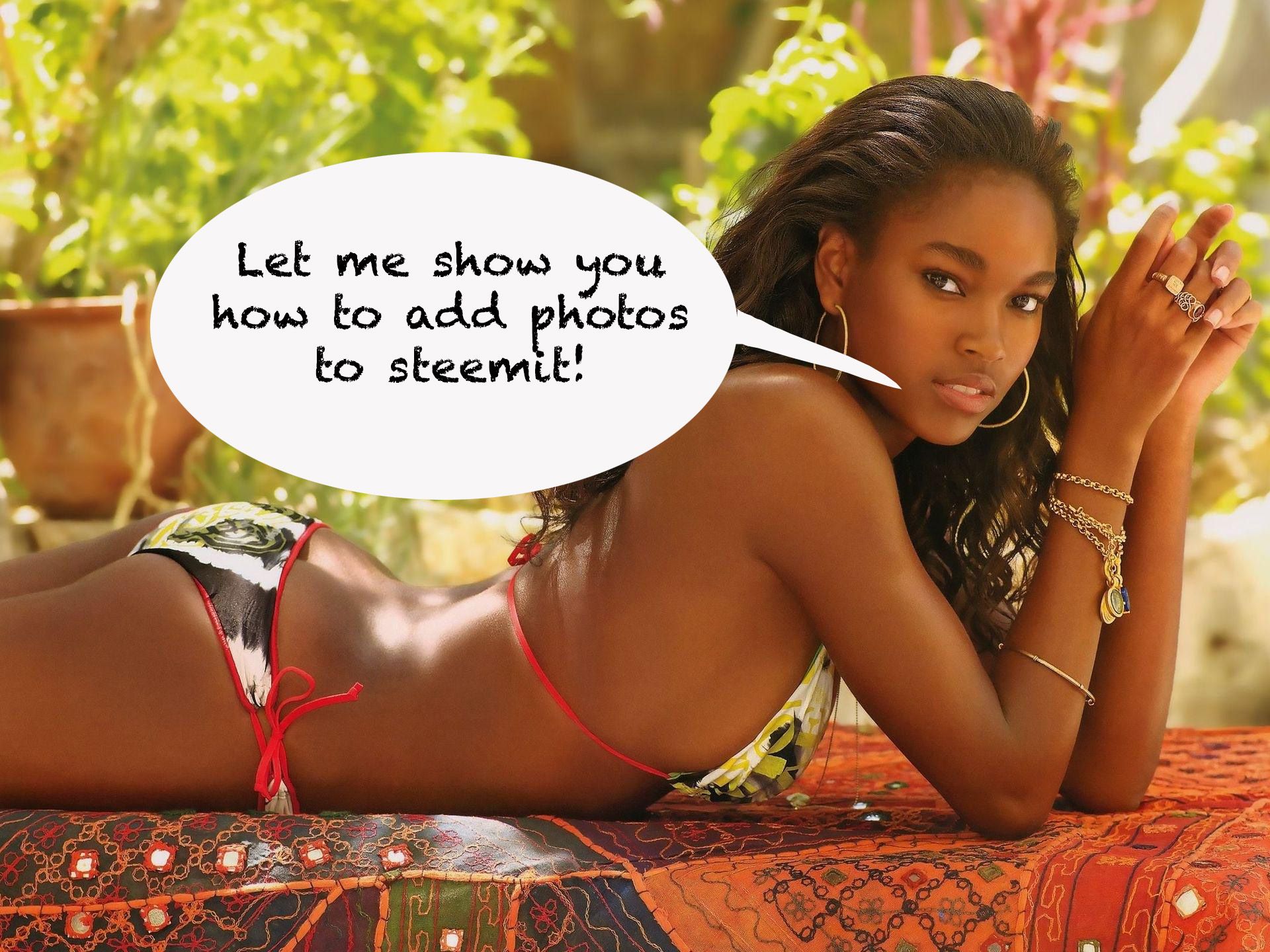 How to Set Up Your Steemit Profile Image and "Back Ground / Cover" Image
Click on Icon on the top right, which will bring up a drown down menu, click on the "settings" button.
Should bring up a screen looking similar to this: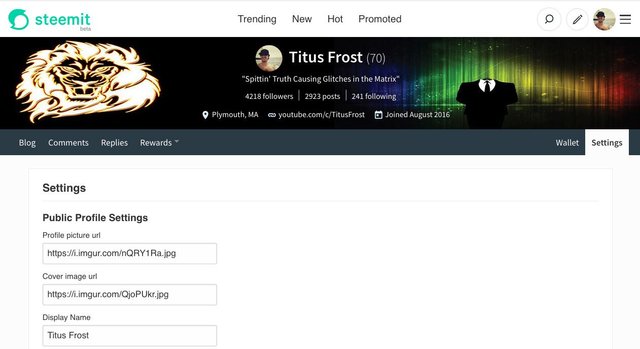 For the Next part you will need a Imgur.com account, if you don't have one, sign up, it's free.

Step Three Add Images to Imgur. Just Drag and Drop your two images to Imgur.
Image Sizes:
Profile Image I Use is: 640 x 640 pixels with a 72 Resolution.
BackGround Image I Used: 1553 x 223 pixels with a 100 Resolution.
Click on the Image on Imgur and Copy the "Direct Link" to the Right.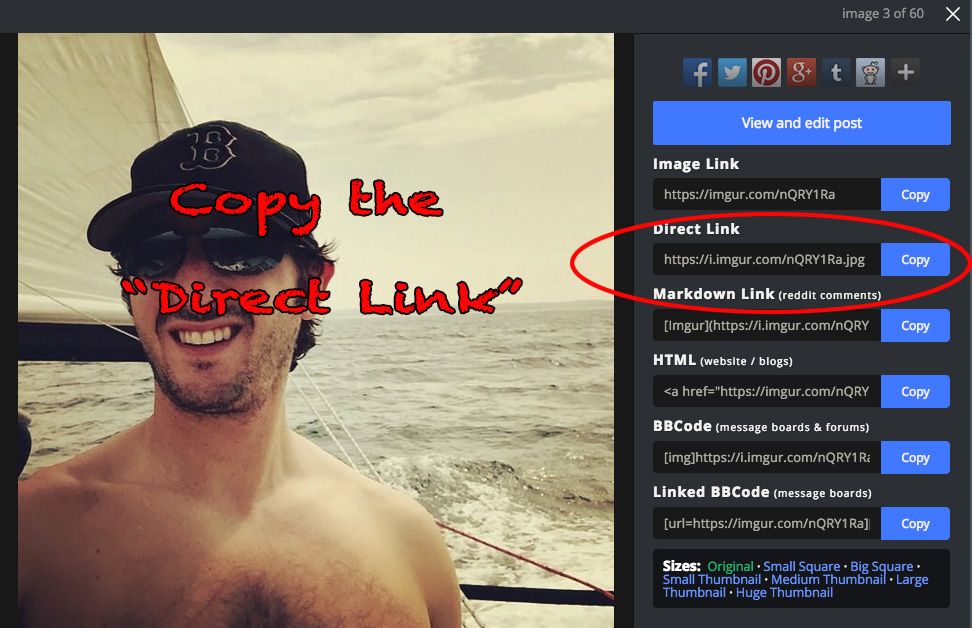 Paste the Direct Link from Imgur into your settings on Steemit.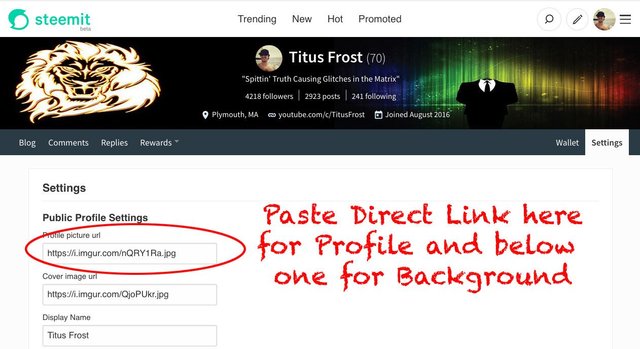 This is how you set up your profile image and "cover image" aka background image.
Now here comes the easy part.
How to Add Images to your Steemit Post.
Step 1. Drag and Drop the Image onto your Steemit Post Wherever you want it to Appear.
For example, I downloaded this picture, I dragged it and dropped it here: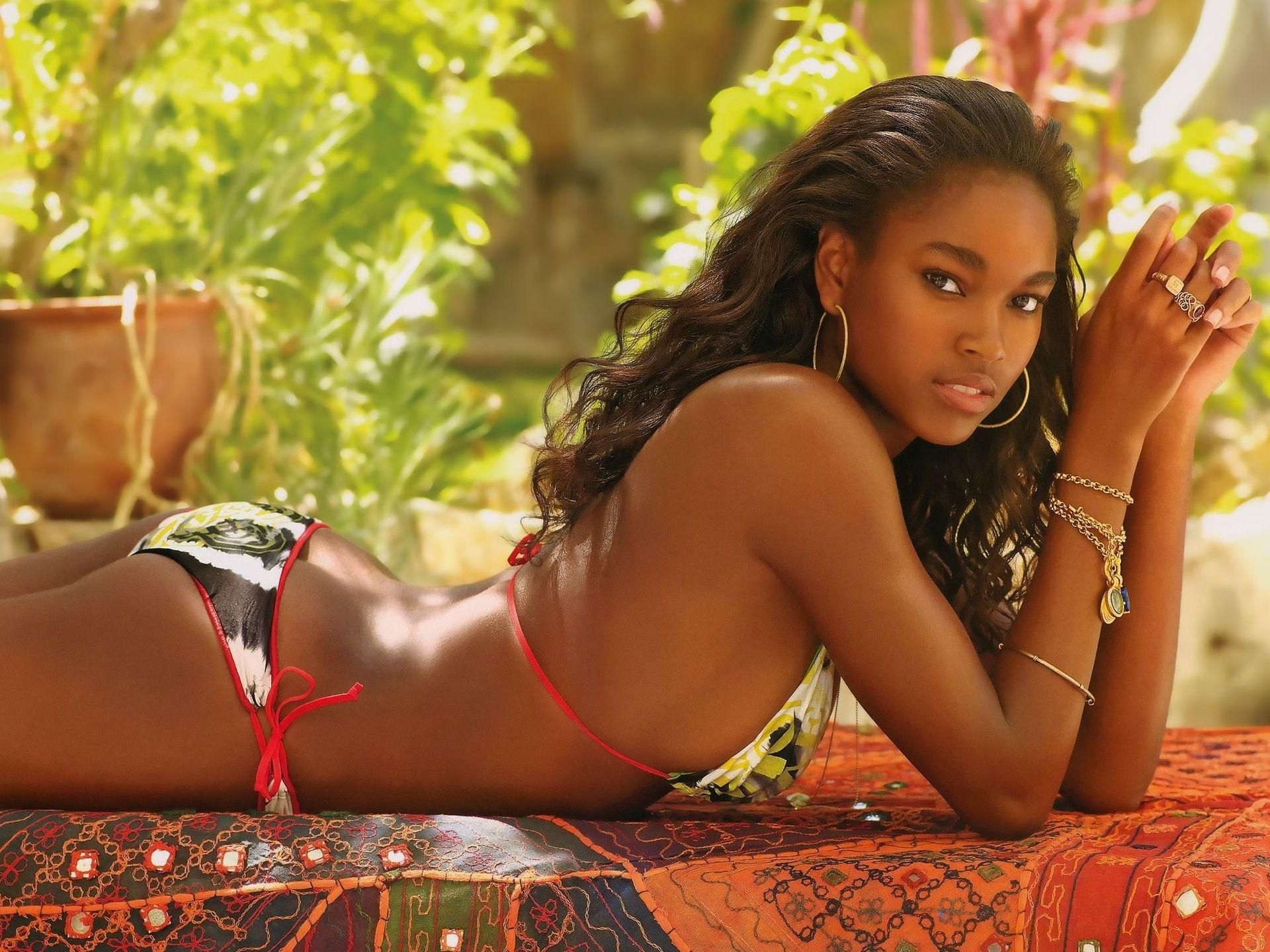 If this was my own picture I would be done, or I could add a link to where it is found originally like my own facebook post or something if I wanted.
As the above image is not my own, I simply add the link by saying Image Above was sourced here: Link
Easy enough? If you have any questions please let me know below!
Don't forget to follow me @TitusFrost for more of my work coming in the near future...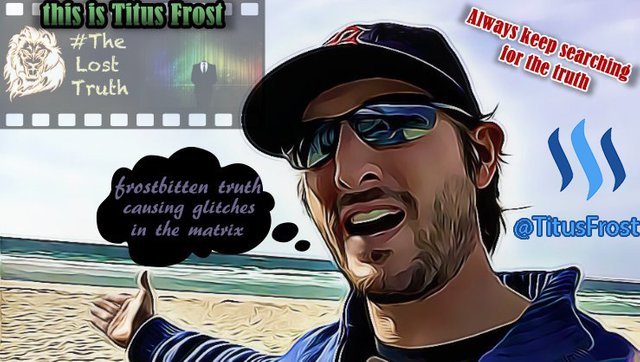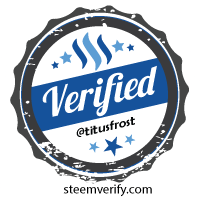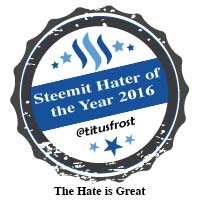 You can also connect with me on:
24/7 Discord Chat: https://discord.gg/qukGpA6
Titus Frost YouTube
Titus Frost 1984 YouTube
Twitter: @ImperatorTruth (When I am not suspended)
FedBook: "The Lost Truth"
Minds.com: "TitusFrost"
My Published Book: "The Lost Truth"
Gab.ai: TitusFrost
Check out my book on OpenLibrary
Read my Book The Lost Truth for Free online
DTube Channel: https://dtube.video/c/titusfrost
Titus Frost 1984 BitChute Channel: https://www.bitchute.com/channel/2Zo51w9MJ8dc/
Twitch: