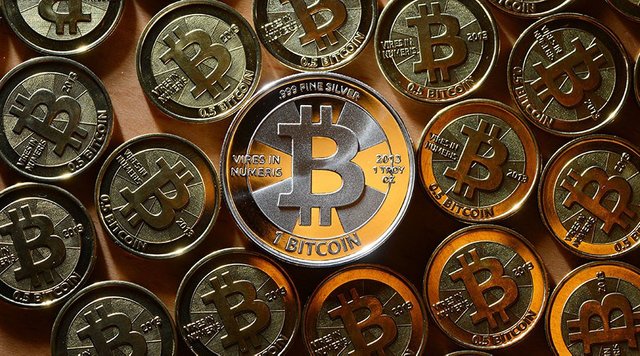 Start earning Bitcoin right now from your Google Chrome browser by using your CPU power. Multiply your online earnings by getting your friends to join you in mining as well, snowballing your earnings even more!

By using CryptoTab in your browser you will be part of a mining pool. The more people who are in this pool, the more computing power and the faster blocks can be solved for bitcoin rewards. In other words, the more computers and persons involved, the more money you can potentially earn.
For more information on what a pool in check this link:
What is a Bitcoin Mining Pool?
Now if you watched that video you would see that Bitcoin mining requires one to invest in hardware (Usually a mining device of some sort). However there are companies such as CryptoTab, MinerFarm and many others that provide these services virtually so you do not have to deal with all that hassle. More about the website MinerFarm in a later post.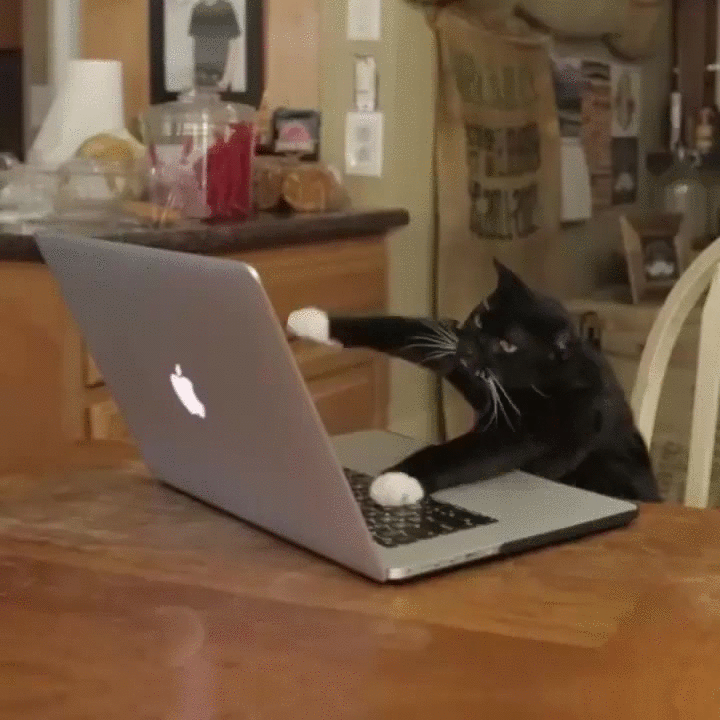 Are you or your friends active online and use social media a lot? Then this is the perfect opportunity to make some extra cash while you have fun on the Internet. CryptoTab has an excellent referral program gives you percentage bonuses for each person that joins their mining pool using your unique referral link.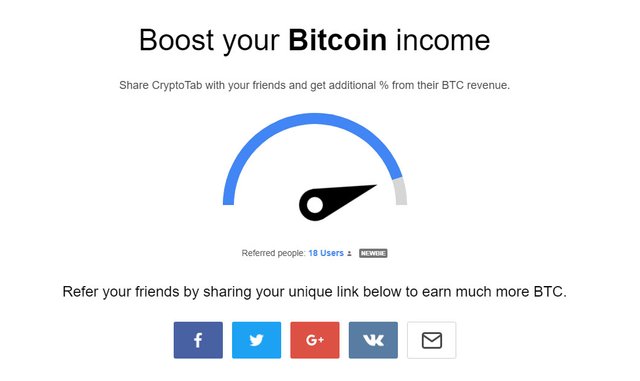 As you can see above I have added 18 users to my network so far.
Monero is the actually currency that is being mined while using this plugin on your browser. This is because Monero is much easier mined because it has a lower monetary value than Bitcoin. It is then converted into Bitcoin and added to your balance.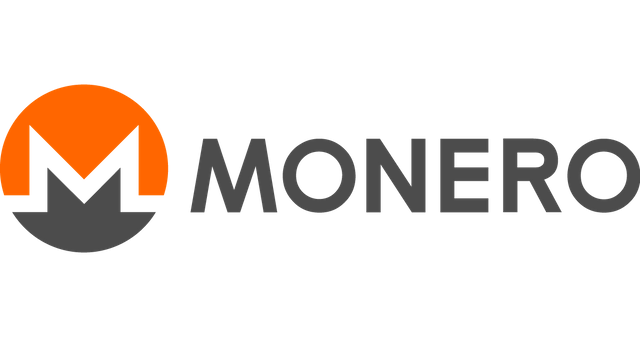 This application is not available on mobile devices so you'll need a desktop of laptop computer to start making money with this application. I am trying out this plugin as one of the various online income options I have come across so far and I have to admit it is one of the more interesting streams for earning crypto-currencies online.
Overview:
• No setup costs

• Monero Mining paid to you in Bitcoin.

• Simple Google Extension, no installation required.

• Available for Laptop and Desktop only.

• Mines as long as your Chrome browser is.  open

• Scalable and profitable referral bonuses. 

This application could be useful if you are just starting out in crypto with little or no money to spare in accumulating coins. It could also make an interesting stream of income if you have a sizable or active social network of users who would be willing to use this app. So far this is my earning from mining and getting referrals.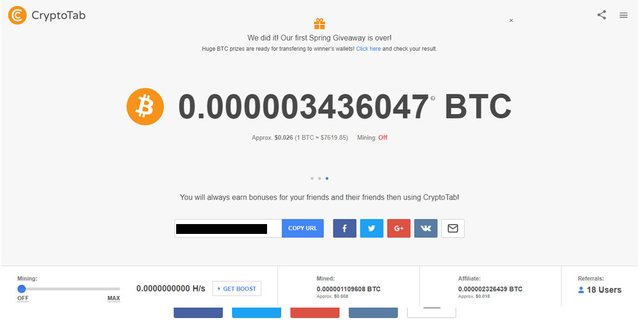 Sign up using the link below to start earning if you found this post helpful 👇
Bitcoin from your Browser with CryptoTab