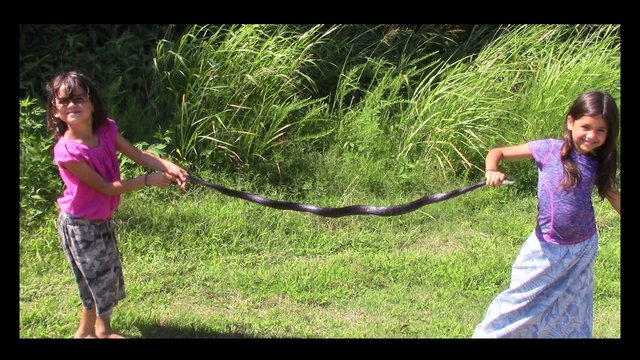 Honestly, this was not even a post idea.
---
Recently, we relocated some wild snakes. While we were letting them go in a more remote location, Pinkie-Pepper asked if she could attempt to pick up a large Black Rat Snake. Yes, this snake can bite and it does have teeth, but it is also nonvenomous and technically harmless for the most part as far as humans are concerned.
@Papa-pepper loves his children dearly and does not want to put them in harm's way, but he can allow them to have opportunities to learn about things and better understand certain common creatures. Trust us, sharks and jellyfish are a lot more dangerous, but we still plan on swimming in the ocean soon, (if you get our point.)
---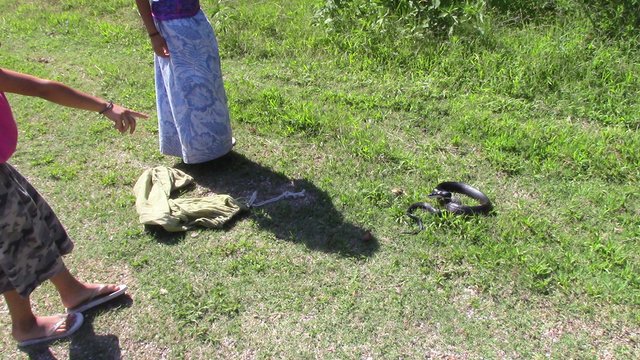 Here you can see Pinkie-Pepper and Red-Pepper with an empty snake bag between them. Pinkie-Pepper is the one pointing at the snake. She is contemplating her move. Notice that the snake is alert and facing them.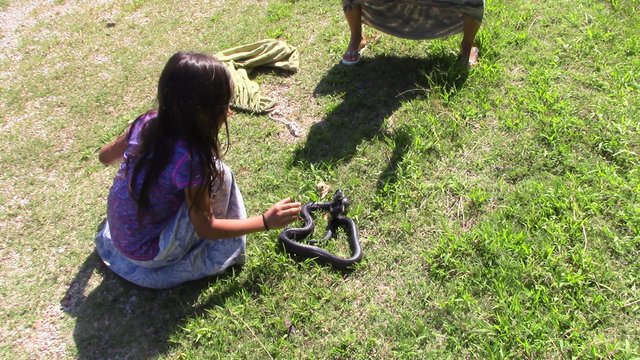 Here you can see that Red-Pepper (the feet and skirt at the top of the screen) has distracted the Black Rat Snake and Pinkie-Pepper has now snuck up from behind it. She is now attempting to grab the snake behind its head so that she can control it and prevent it from biting her.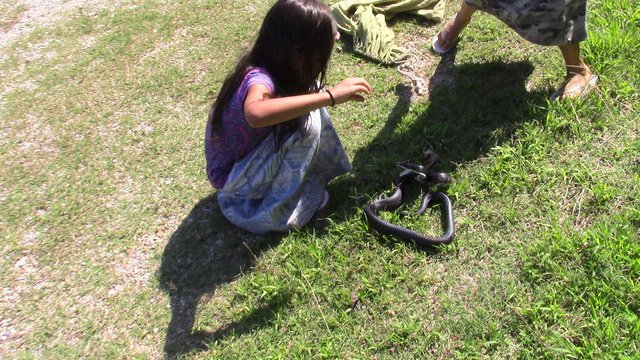 When the snake realizes what is going on, it quickly turns at Pinkie-Pepper and opens its mouth. This can be intimidating, but it also let's you know that the snake is ready to bite, and you probably should not pick it up this way.
---
SHE MAKES IT LOOK EASY
---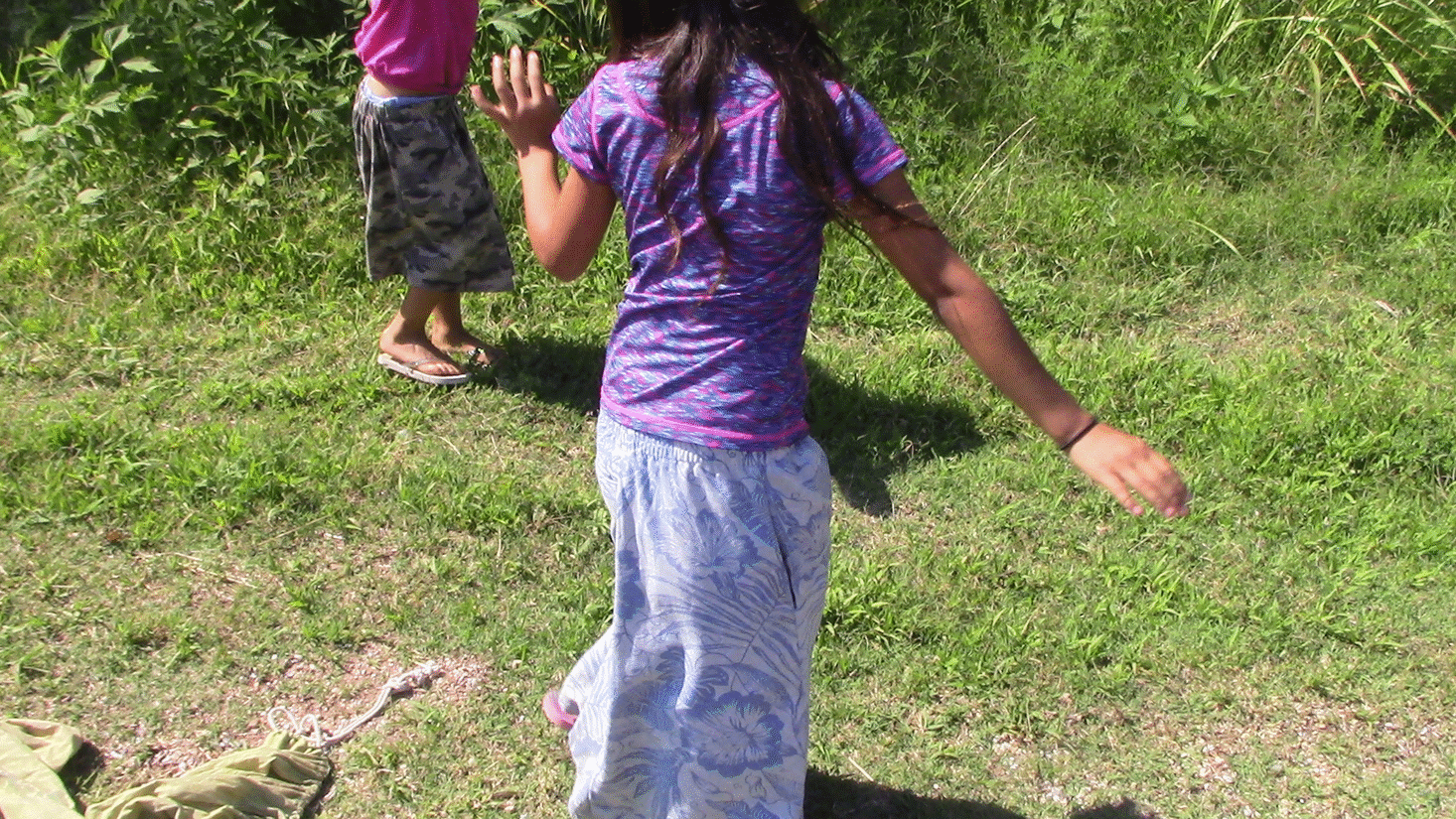 Once the snake settles down, Pinkie-Pepper is able to walk up to it, carefully reach behind its head, and firmly grab it by the neck. Notice that this time it does not even open its mouth until after she already has a good grip on it. Now, she can pick up the snake without it biting her.
Although this is a good sized snake, it is nonvenomous and does not pose a threat to humans. So many snakes are killed each just because people are afraid of them, do not like them, or think that all snakes are dangerous. We would rather have our children understand snakes and be able to identify them, as ignorance can be very dangerous. Many people are also bitten by snakes when they try to kill them, which actually increases their fear of them and adds to the bad image of snakes.
Of course, the @little-peppers are free to fear snakes if they wish. For now, they just have a healthy respect for these creatures. We know that these types of posts are not for everyone, but we hope that some of you can appreciate them.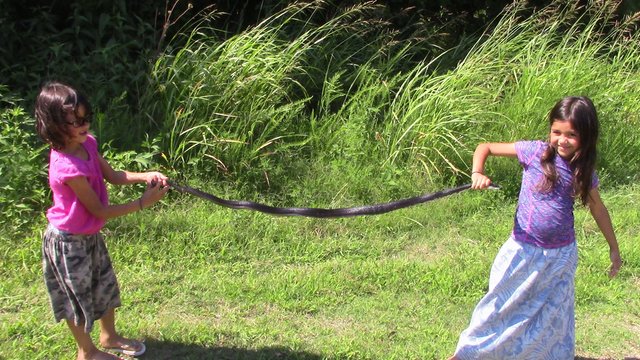 This snake has a place in the world, so we just moved it a little farther from our neighbors and our little animals. Also, just because Pinkie-Pepper can do it does not mean that you should try it. Be safe, it is a big world out there!
---
UPVOTE-FOLLOW-RESTEEM