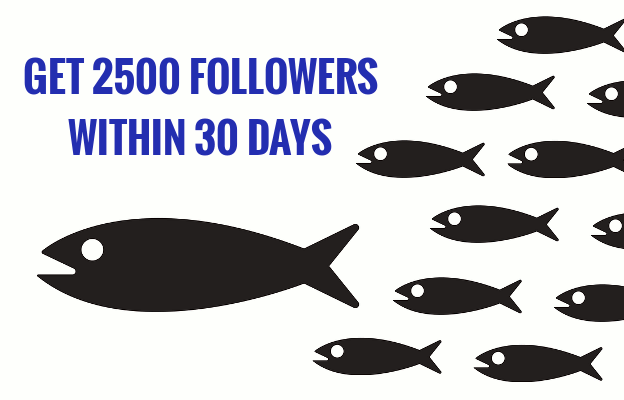 Many Steemians have this attraction to having thousands of followers but don't know how to get so many. In this post I'll examine one account who did just that. Built 2500+ followers from scratch within 30 days. I discovered this account recently that was 1 month old and had 2500+ followers. I was amazed and curious as to how they did it.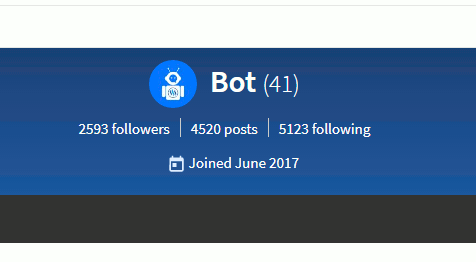 I studied the account and found what they did was brilliant. Why didn't I think of this? It is so simple, anyone can do this. Here are the steps you will need to take:
Open an account and give it a name that sounds like a bot. bot-assist or help-bot (they may already exists but you get the idea). If you have a low rep no one will trust and follow you. But have a bot name, and you get respect and follows. Note: You don't have to create a bot, just give your account a bot name and do everything the bot would do but do it manually.
Once you have an account with a bot name, troll the "introduceyourself" tag and make a comment on every new post.
In your comment, welcome the newbie and offer something of value no newbie can turn down in exchange for a follow (in our example it is an upvote and a resteem).
In Internet Marketing, a website usually offers you free help or ebook in exchange for your email address. Here you are offering something of value in exchange for a follow. Genius.
Let's see how this works in action using the @bot-helper account shown above.
---
The account is using a bot name. That satisfies the first step.
For the second step the owner of the bot trolls the "introduceyourself" tag then makes the following comment (you can edit, then cut and paste your comment all day long):
Welcome to Steemit @username!
I'm a bot-helper, and I'm created to help. Congratulations on the registration on Steem - you really like it here! If you like me, make an upvote of my comment and follow me. Your upvote will allow you to give more money to new users, such as you. Let's make Steem better together!
I follow you, and to get more upvote and resteem - follow me!
All the money I earn will be donated to charity.
Steem on!
What is this account doing? It's promising a newbie help if it would just upvote and follow. Free help from a bot? That is irresistible to newbies. They are attracted like bees to a flower.
This comment is successful because it appeals to a newbies greed by promising to generate revenue for followers. If the appeal to greed doesn't work, it then appeals to a persons heart to get their upvote by claiming the proceeds will go to charity. If you look at the transfers you will see the SBD so far has not gone to any charity.
If you are going to help newbies, then be honest and do what you say. People can track you and you will lose credibility quick if you don't follow through on your promises.
---
The help this account is offering is an upvote (worthless since the account has no SP) and a free resteem for 24 followers per day (one resteem per hour).
How hard is it for you to sit in the introduceyourself tag and paste a comment on each post and upvote it. I'm sure you can do it. Then once an hour, resteem one of the posts in your feed. That's all you have to do.
---
Scam Alert
To be honest, the @bot-helper account doesn't even resteem. Apparently, 9 days after starting, the creator stopped resteeming followers content and only resteems content from his and his wife's personal accounts. The worst part is, they are still in the introduceyourself tag advertising to newbies they will resteem. A look at their blog records show they don't resteem anyone but themselves.
I highly recommend that you don't follow this part and scam people. If you promise 1 follower resteem per hour, then do it. If that is too much work for you, then promise to resteem 10 posts per day from the list of followers. You can do that in a few minutes and you have fulfilled your promise to help newbies get more exposure.
Is it OK to resteem your personal stuff to your bot account's followers? It does look like resteeming your content to the bots followers works as the creator has gotten over 700 of the bots 2500 followers to go over and follow his personal account.
However, in the world of internet marketing, that would be considered spam. People are following the bot on the hopes their post will get resteemed, not because they want to see the creator's content. I would only resteem the bot followers content and none of my own.
I do like how @bot-helper mentions who his creator is in posts on the bot's blog. This creates enough curiosity for bot followers to go to the creators blog and discover who he is and then follow the creator's personal blog. In this manner the creator is curating targeted followers interested in what he has to say from the bots 2500+ followers. This is the proper way to introduce the bots followers to the bots creator's content.
Would love to hear your comments and opinions below on this strategy.
---