How to edit any Webpage Texts with Javascript Code
Welcome, Steemian! this is not a new trick but it will be useful for those who haven't come across it.
Sometimes you may want to trick your friends, colleagues with some edits on Web pages.
Here we go 👨‍🌾
✍️ Drag this quoted Javascript code to your Bookmark bar to have it saved as Bookmark
javascript:document.body.contentEditable='true';document.designMode='on';void 0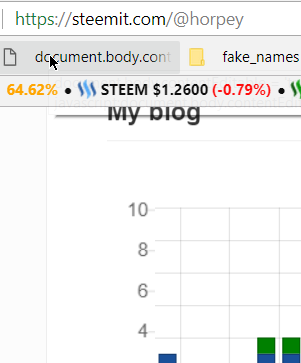 ✍️ Navigate to the web page you wish to edit
✍️ Click on the Javascript bookmark you saved on Bookmark bar whenever you want to edit any page!
✍️ Click anywhere on the web page to place cursor to the text you wish to edit.