Following from my previous post I thought I should explain the procedure of actually purchasing tokens, Below are instructions for purchasing VERI tokens on EtherDelta

First of all you will require an Ethereum wallet, the easiest way I found to do this is to go to https://www.myetherwallet.com/ and create your wallet there, you will need to keep a safe note of your private key as this will be used to access your funds.
Once you have acquired your private key from MyEtherWallet download the google chrome browser if you do not already have it installed on your computer, I recommend google chrome as I myself have had issues using the EtherDelta site with other browsers. You will then need to install the MetaMask plugin for google chrome, I have left a link to this below.
This a tool used to essentially import the wallet you just made in MyEtherWallet into the plugin so that it can be used in the exchange, To import your wallet click on the MetaMask icon (Looks like the fox on the website) in the top right of your google chrome window. Go through the initial setup instructions, creating a password and taking note of your 12 word recovery phrase, then click on the 3 horizontal bars in the top right and select import account, here enter your private key to import the wallet we created with MyEtherWallet. Also assure you are connected to the MainNet, a picture below shows the button and list of networks.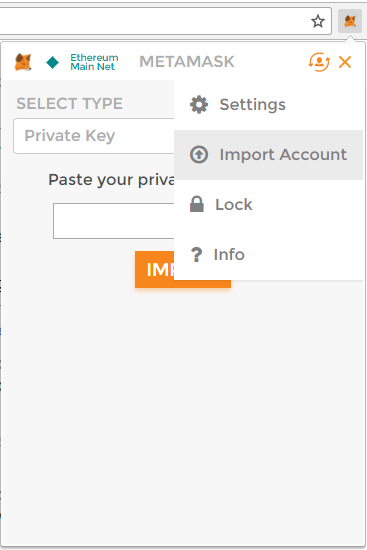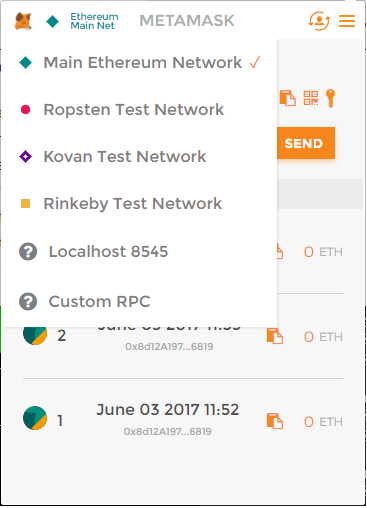 Now your wallet has been imported into MetaMask you need to send some ETH to it to purchase the tokens with, simply go to switch accounts and select the new account you just imported and there will be a button to copy the address.
Once your funds have arrived browse to the following link, under the deposit section it should show the amount of ether you have in your wallet, deposit the amount of ETH you would like to spend on VERI, select and order from the order book and buy/sell, under the new order section you can set orders for other people to purchase. Once you purchase your VERI tokens and withdraw your funds into your account you can access this from any other Ethereum wallet using your private key.
I am happy to answer any further questions in the comments!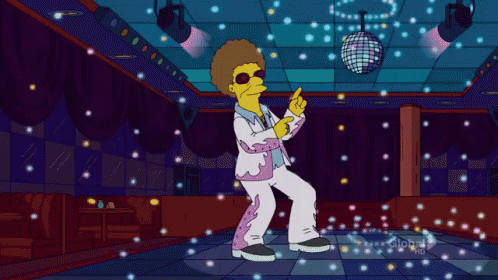 Donations are massively appreciated, I cannot afford to invest a lot and times are very tough, even a couple dollars to grab myself a small meal is a great help in exchange for the valuable information provided.
BTC - 1Px7v3eVteKGyX2AsamXfgfY18p44fw1Ku
ETH - 0x43eb9283B435D991e061D9DA245d0758885e6ABf
LTC - LYoeeQ6C2VPSDgGGkTy9E1vcoeCLG286xD
BURST-ZBLZ-6HEU-V58W-BQEG4