Are you the one who wants to deploy your writing and also want to get it out there to the public?? Or are you the one who is having a brilliant web startup idea but not having knowledge of how to start a blog?? I assure, you will have a website up and running after reading.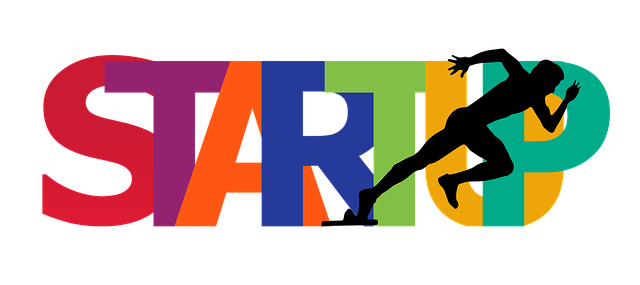 I am providing all the steps which i used to create my first website having no technical knowledge about it. So i think if i can do it then you also can.
This is a guide for all of you out there in the most simplified and detailed way possible. I have broken this tutorial into easy and understandable steps.
Don't be afraid by the length of this post, because this guide touches all the aspects of creating a blog. It is not about those prevalent promises on internet "How to start a blog in just 10 minutes". Believe me starting a blog is easy but it is little time consuming, so be patient and dive into that.
It is recommended to go through the entire guide once and then mimic all the steps while creating a blog keeping the guide open. This may take a while depending upon how fast you can grab the context.
Let's cut the chase and get started on how to start a blog!!
How many of you have seen the adds like "Get you own website in just a Single click" and so many other lucrative adds. They offer you Site Builders usually the Website Templates. These are the third party sites like Tumblr, Blogger, WordPress.com, Wix, typepad etc. If you are new then these offers will surely be tempting for you.
Going with them is not wise if you want to Build a Business. But if are just messing around and starting a blog just for hobby then you can go with such templates. I am not recommending this because It Actually don't Save Money in a long run, It is very Restrictive, they Claim it to be easier but trust me it is not.
I can also go in detail but there is no point in drifting away from the topic.
But Bottom line is Don't get tempted with them. Here is your step by step guide on How to start a Blog
STEP #1. Finding a Perfect Domain Name: Give Your Dream Website a Name
The very first step is to find a Domain Name for your website and not just any Name, a perfect name for your website.
I am assuming if you are on a pursuit of building a blog/website then you already have some idea, what your business website is going to be about. At least a general idea about the website is required because it is time to give your website a name.
Looking for a perfect Domain Name can be a tedious process for any one. But here is a thing, No Domain Name is perfect in fact it is a very small part of your overall Business Website. But still I am telling you how to choose a Domain Name for your website which will resonate with your business.
STEP #2. Find the Best Web Hosting service for Your Website
If you are brand new in this field then you must be wondering about the exact understanding of the Web Hosting. Simply put, website is a collection of files. If you put (host) those files on your personal Computer then you are the only one who can open them.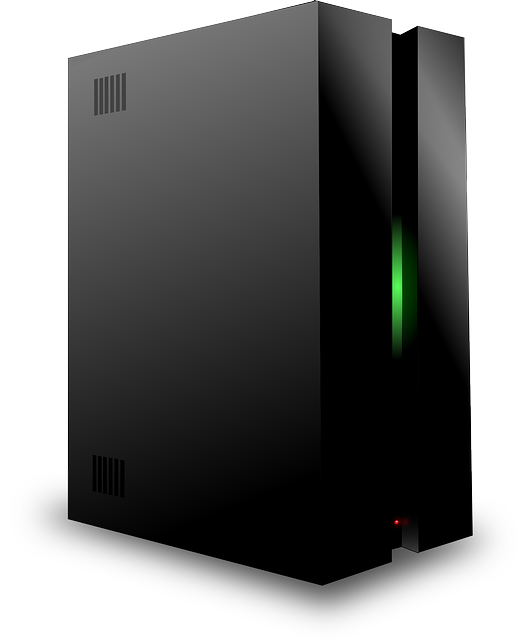 Similarly if you put (host) your website (collection of files) on a Server anybody can connect to that server via Internet and open your website and files on it.
These hosting companies provide you with some space on their servers or you can own your personal server also if you are ready to pay for that and rest is just technology.
The question how to start a blog comes with another very important question how to find the best web hosting service for your website. Though Web hosting looks very simple task to perform but believe me it is not. It is the point where most of the people get puzzled and take a lot of time to take a step further.
According to me it is just because of the tons of Web Hosting providers in the market. If you have a lot of options then it is obvious to get bit confused.
Here I am breaking this section into some factors which you can take into consideration for choosing a Web Hosting. But remember no hosting is perfect just some better than others.
CUSTOMER SUPPORT:
Today, customer service is one of the major factors to take into consideration when you are going to choose a Web Hosting provider. You may be needing assistance during the lifetime of your website. If you are a beginner, one day or another you are going to mess the things up no matter what. So at those times you will be needing the Support from your Web Host.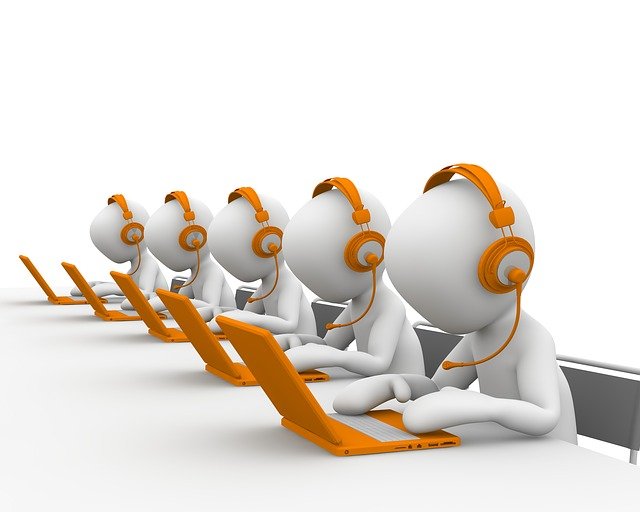 Getting support on the mails is no good these days. It takes a lot of time and nobody have the time. Right!! So you must look for a web hosting which is equipped with live chat and instant customer care contacts. The problem may not be big but for the expert. So take the Customer Support factor seriously while purchasing a hosting plan.
Some of the Best Customer Support provider Web Hostings are
Bluehost
Hostgator
Inmotionhosting

There are other hosting providers also but these are the recommended ones.
WEBSITE UPTIME RELIABILITY:
This is another very important factor when it comes to choose a web host for your website. This typically means the time your site is reachable from around the corners of the world. A good web host has no problem in guaranteeing an uptime.
So if you see web hosts claiming 100% uptime, it is no surprise it can be achieved but mostly the uptime is around 99%, 99.9%. Again there is a difference between claiming and delivering. So check the customer reviews of some popular Web Hosts and choose the one for you.
This is a basic need of a website to remain Up all the time but still if you face some issue on your website you may sign up for an uptime tracking tool called Uptime Robot. It will tell you if you really want to change your web server.
WEBSITE SPEED SCORE: Crucial Element for SEO-
Here comes the tricky part. Your website should load fast. It is a very important for SEO point of view. Nobody wants their website to load slow and so do Google. It is one of the major factor in PageRank and also for the conversions. I think i made it pretty clear how much important is the Speed of Website.
So you need a web host who provides your website a good speed. Again this is very difficult to find such a web host. I narrowed it down and found only two best possible ways to find such web host.
First, if you get recommendation from some trusted source. Trusted doesn't means various affiliate marketing blogs on the internet. It means if someone really used that hosting and share his experience. I will share mine later!! Also there are some trusted sources like WordPress.org. As WordPress Endorces Bluehost on their official page by saying them the best and brightest of the hosting world.
Secondly, if you have a high budget of purchasing a web hosting plan. Because the problem occurs when you want to buy a low budget plan. In such cases you have to sign up for shared hosting services. This means there is hundreds of website hosted on a single server. So don't expect much from a $5/month plan.
Therefore it is definitely going to reduce the speed of your website. So, if you have a high budget you can go with VPS or Dedicated Hosting. Here you do not need to share your server with other websites.
Still i got some good news for you. Since Hosting is the most expansive step in starting a blog. Therefore some hosting companies provide decent plans in low cost.
Again my recommendation for that are Bluehost and Hostgator. They both have a great customer base. Bluehost is powering more than 2 Million Websites around the globe. So they provide decent speed. They also provide various deals and offers to reduce the cost further more. On the other hand Hostgator is also a lead in Hosting business and provide 45 days no question asked money back guarantee.
The website you are viewing right now is hosted on Shared Bluehost Server and it is working quite well. I have personally never experienced any downtime or slowness. So if you want to save yourself from this hustle. It is good to go with Bluehost or Hostgator.
So now you have completed half of the journey!!
STEP #3. INSTALL A CMS: Installing WordPress
Now comes the time when you want to have an interface by accessing that you can edit your files, settings etc on your website. For that you need a CMS ( Content Management System ). Well there are tons of CMS available today like WordPress, Joomla, Drupal etc.
No one is bad just one is better than another in terms of ease of use and maintenance. I am assuming here that you want to create a basic website just up running. It is better to choose one of the CMS and as per the today's scenario WordPress Stands out of the crowd.
Why WordPress is King of CMS?
There is not just one thing that makes WordPress the King of CMS. It is by far the most user friendly CMS and provides you ease of operation at each and every step. As stated in the beginning if you are new in this and have no knowledge of Web Development and coding etc then this is for you.


It provides the most user friendly back end which makes it easy to deal with each and every operation starting from Theme management to writing the post. WordPress rose to fame as a fantastic blogging platform. So if you are just planning to start a blogging platform then you need nothing to look out after WordPress.
WordPress's almost 39,000 Plugins make it real smooth to run a website with little to no knowledge of Web Development. These Plugins serves WordPress as the flash and bones. They will help doing everything for you from SEO to Social Networking and other things.
Although Plugins are essential but you must limit the use of only essential ones. Using too many Plugins are no good for your website. They basically slow down your website if used in abundance.
STEP #4. FIND BEST WORDPRESS THEME:
At this point you got yourself a website running. Now it is the time to select design for the website. Here you need to analyze your business. You have to choose a design for your website which best suite your business need.
To make your website awesome you now need to install a Theme. So depending upon you business: artists, entrepreneurs, podcasters, Affiliate Marketing, local businesses, etc, you have to choose a relevant theme for you.
STEP #5. BASIC REQUIREMENT OF A WEBSITE:
As of now we have crossed more than half of our journey in figuring out how to start a blog. Starting from Choosing a Name for your Website to installing a Theme. Now what's next!! It is time to gear up the back end by taking some necessary steps to build a website. It includes a lot of things and have to be done once and for all.
Give your website an identity. That means you need a Logo. For that may be you need to find a Designer. Here are few options to find a designer for your logo:
Fiverr– You will get a decent logo to get started your website in between $2-20.

Upwork– You need to post a job for the logo and dsigners will apply to create a logo for you. It will also cost.

Dribbble– This is the most expansive way. But if you want a top-notch logo you can search for the "Logo" here.

(i) Edit the General Settings of your Website
(j) Edit the Permalink Structure
(k) Install the necessary Plugins for SEO, Caching, Security, Anti Spam, Backup etc.
Just to make it little convenient I have covered this Section in two separate articles SMART STEPS TO TAKE AFTER INSTALLING WORDPRESS and MUST HAVE WORDPRESS PLUGINS FOR BEGINNERS IN 2017
Check both Articles for successfully completing STEP #5 on how to start a blog today.
STEP #6. BRING TRAFFIC TO WEBSITE:
You are one Step away from your Awesome website. It is almost done just need to end the tale by completing some Prerequisites and after that you have to perform the most important task: How to drive the traffic towards your website by practicing common SEO trends.
Create the Basic Pages

At this time your website is pretty much Empty. It is recommended to create your basic pages like About, Contact, Disclaimer and Privacy Policy pages.
Plan your Content Marketing Strategy

Here comes one of the most important part of your business growth. Now you have your own website, you know how to use it. It's time to figure out how you are going to get the visitors on your website by orchestrating a perfect Content Management Strategy. This part will always remain there entire time. You need to learn the content marketing strategy one day or another to put up a successful business.
Install Google Analytics

Install Google Analytics code in your website to track the visitors and traffic.
Create your first post.

CONCLUSION
Online business startup always seems very easy when you Google about it but trust me it is never that easy. In a way you can make it easy if you have will power to achieve something. You may will have to face various set backs during your journey it is only you whose determination will lead you to success because coming up with a question of how to start a blog is just the first step..
Everything comes with a price so do this in the form of Patience, self confidence, strong determination, will power, consistency and learning. Pretty much same as we need to be successful in any other field. Whenever you face failure remember you are not the only one. Most of the successful entrepreneurs have gone through the same road.
Everyone struggles a bit while building their first website. You will get better with practice and experience. It is not something you can achieve overnight. It takes considerable time. Today we are equipped with various facilities to learn and grow.
There will be times when you will get frustrated and stuck somewhere. Just take a deep breath "Google" the problem and you may find the solution. Their are YouTube tutorials available for almost everything. You can take help from them.
So i suggest you to keep learning, keep upgrading you knowledge you will gradually see the progress. You have to climb the Mountain my friend and this is just the first step to it.!
I hope this comprehensive guide on how to start a blog today be handy. Comment below if you stuck somewhere or have any other query. Hopefully i can help you resolve it.
Please let me know in comments if you want to know more deeply on how to create a Blog. Also tell me your suggestions and please hit like and follow me if you fund this post helping. It will motivate me to keep working for the community.