Renovations update - building my space - sewerage systems-
Greeting steemians
hi today update is about digging sewerage systems, from digging a holes and i will list all expenses cost down,
because these one already 100% DONE!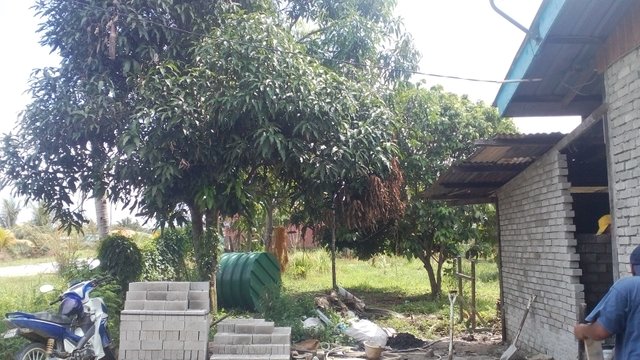 And i have no choices, we have to hired heavy duty machinery to do the job.
that JCB cost me around 19.05 USD per hours, and that monster took 4 hours to complete his job.
so that cost me around 76.20 USD .
Let's me list down all the expenses for this sewerage systems cost's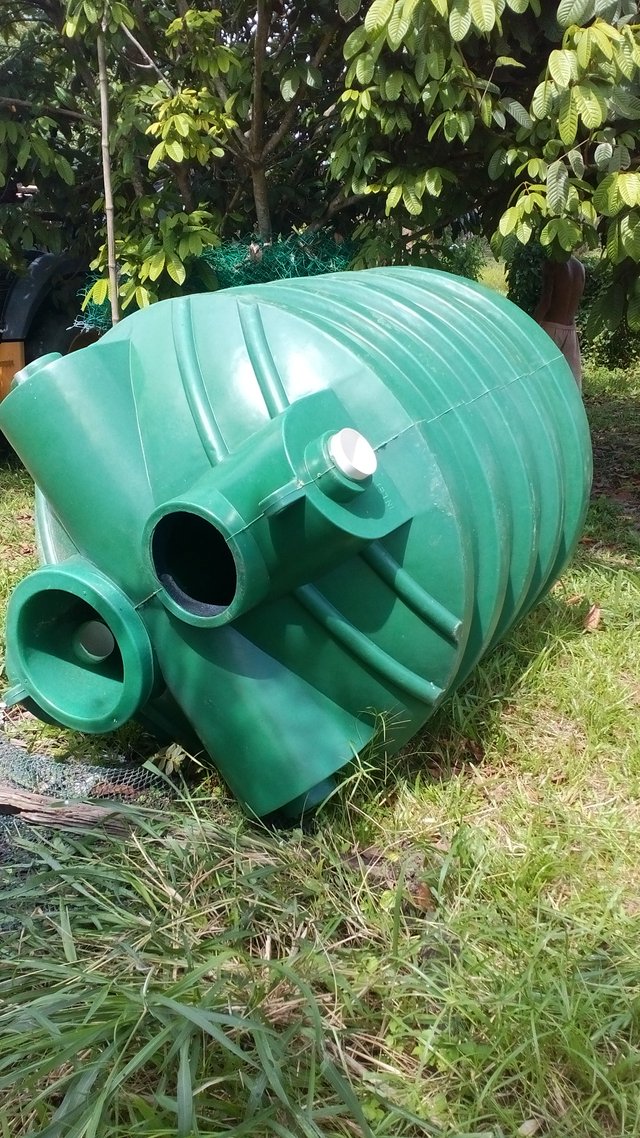 1. Septic tank (8 foot height * 5 foot wide) - 168.08 USD
2. 8 inches pipe ( 20 foot long) - 26.89 USD
3. 2 inches pipe (22 foot long) - 4.03 USD
4. JCB Rental price - 76.20 USD
*5. 4 inches pipe - FREE ( unused from our previous renovation)
Everything is 275.2 USD (MYR 1228.08 )
PS pheww that a lots :(
So lets the work begin!!!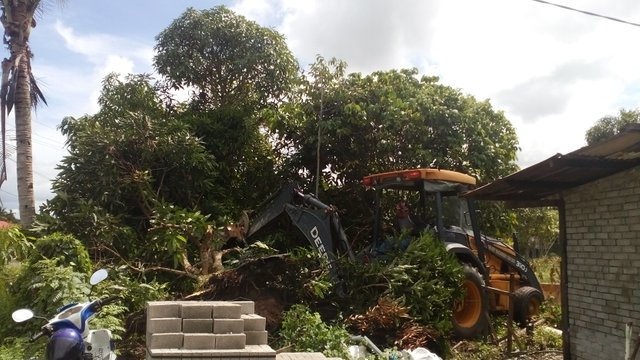 as you can see , we had to take down the mango tree we plant there many years before, well that preety sad. mango season around the corner. but no choice , that tree already broke my step father car front mirror :P.
by the way the one who handling that JCB is my step father.
Let's the digging begin!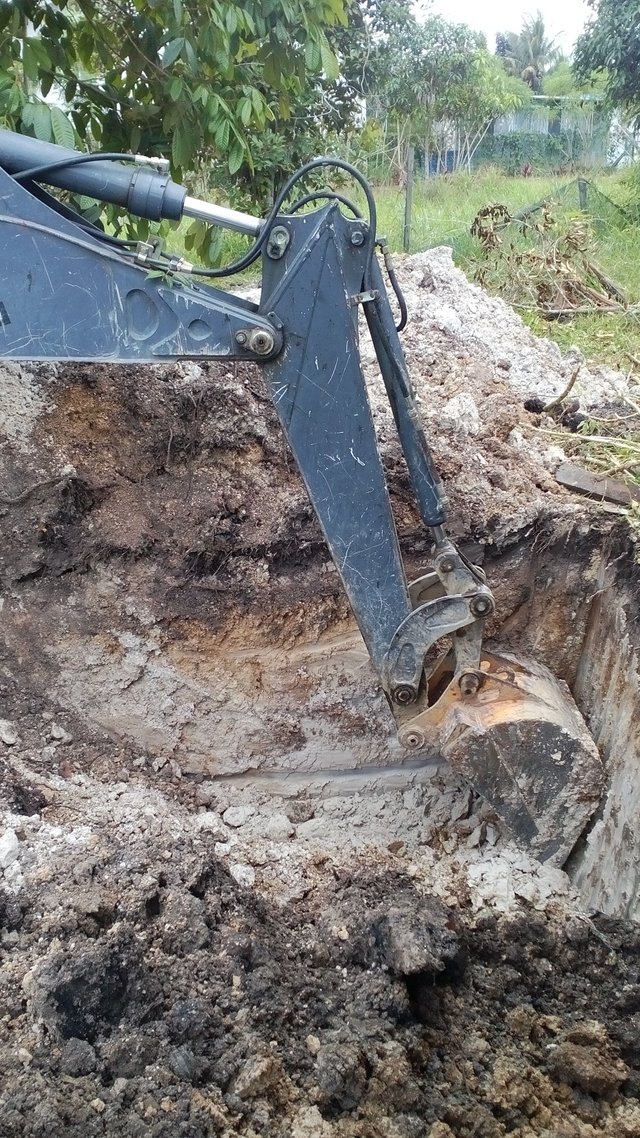 Finally , septic tank goes to the underground!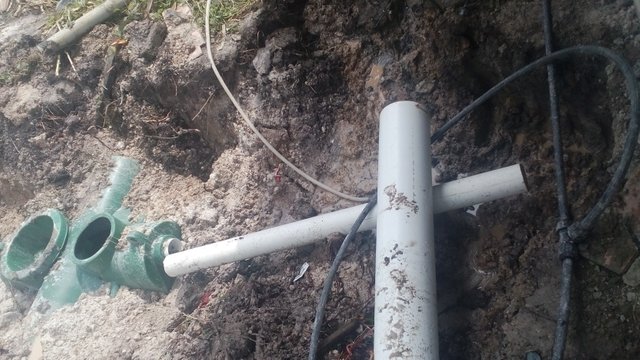 and next we digging drainage system , two way drainage. one side septic tank blower and another one is for that 8 inches blower. that 8 inches pipe function is for all those dirty water from shower room and kitchen. we decide to use 8 inches pipe instead of making concrete drainage, time saving and save more budget instead of buying what we suppose to buy concrete drainage thingy.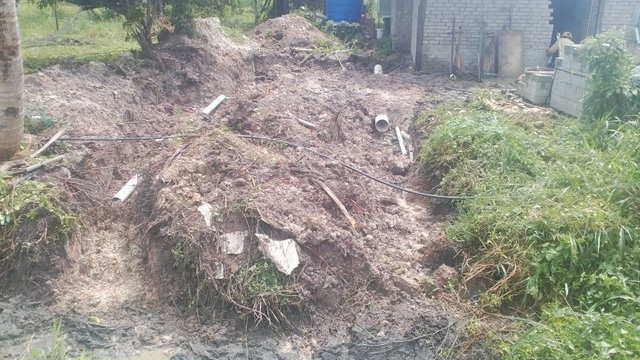 after 4 hours everything that block the drainage has been cleared up.
so instead of renting another extra few hours to bury those pipe and septic tank we decided to bury those thing by ourselves.
those drainage quite deep , around 3 and half foot deep if im not mistaken.
so what do you guys think?
Drop you're comments below if you got any suggestions for me.
i will update our bedroom progress tomorrow.
THANKS FOR READING GUYS!
much love Rc!