I have been using Fiverr service since 5 years ago for my online business.
There are lots of talented people selling their services on Fiverr, and the best part is you can get their service from as little as $5.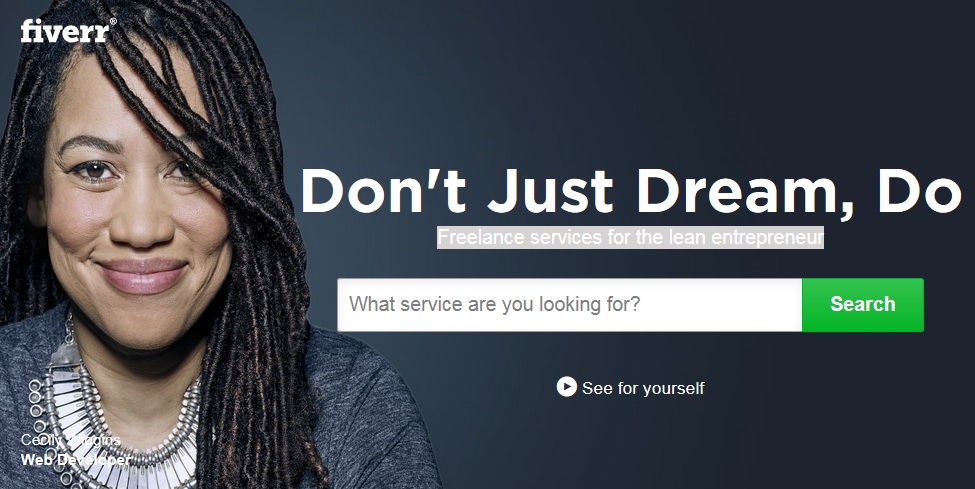 Credit: Fiverr.com
In this post I'd like to share on how to order gig on Fiverr.
Do follow the steps below:
Visit http://Fiverr.com

Click the 'Join' button on the page to create your free account.

Login.

Choose the category of product or service that you want to order.

Choose the seller that you prefer to work with. You can see their portfolio and some sample of their works.

Read the seller's 'Gig' carefully. Do contact them to clarify or ask some questions.

Once you are happy and ready to order, click the "Order Now" green button at the top right of the page. You may want to check their extra gigs for better product or service. Of course with additional cost.

Click the 'Proceed To payment' button. You can pay with Credit card or PayPal on Fiverr.com.
Once you complete the payment process, the system will notify the seller. Please check your "Notification" and "Inbox" areas at the top menu as the system and the seller will communicate with you over there.
I hope you learn something from this post, and if you have used Fiverr.com service and you are happy, please share below.
Cheers,
Budiman @lilibudiman