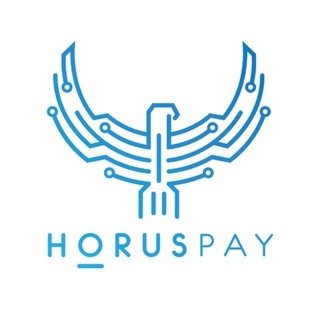 Source
---
Decentralized Global Payroll Solutions
We are a decentralized global payroll portal build on the blockchain
My favorite kinds of projects are the ones that fix a problem that I didn't realize was, in fact, a problem. This is why I like HorusPay so much (Website Link). Since I am not self-employed (yet), I deal with the company I work for paying me through direct deposit. If there was a mistake on the pay period, or an adjustment needs to be made, that process is time consuming and frustrating. The company that I work for is also an international company, so I can't imagine the difficulty of keeping track of the different laws in each country for payroll. This is where HorusPay comes in.
There is a video in their Telegram that lays out their roadmap until the end of 2019. I will touch all the headlines in the roadmap, but not go into that much detail on each individual one. But, the next big thing on that map is pretty essential, which is the whitepaper. It is due out in June (this month).
The "Whitepaper Coming Soon" button on the homepage links to the "Services" section of the website. That is what I am mostly going to cover.
Helpful links to DYOR:
Roadmap Highlights
May 2018 - Telegram community launched
June 2018 - Whitepaper release
Q3 2018 - Software demo release
Q4 2018 - Listed on exchanges
Q1 2019 - Partnership announcements
Q2 2019 - Beta software release
Q3 2019 - Global payroll vendor's Market place goes live
Q3 2019 - HCM automatization of data
Q4 2019 - Multi cryptocurrency disbursement options
Q4 2019 - Portal goes live globally
Services that HorusPay provides
From the website:
Bring Your Own Vendor
Standardize your processes globally
Monitor SLA
Monitor vendor's SLA with the help of Smart Contracts. If your vendors don't deliver they simply do not get paid
Automate Input Data
Input data flows automatically from your HCM software to our Blockchain via API. This automation will allow your Payroll Analyst to take on more workload and answer timely internal payroll inquiries.

GET PAID IN CRYPTO
Exchange encrypted data with international payroll vendors using the blockchain
---
The biggest reason that I believe the HorusPay will impact the world is one reason, simplicity. This will simplify a very complicated process, saving time. And by saving time, that means saving money.
Another big sell for me is that you are able to be paid in crypto, and fiat support is coming later via exchanging crypto. The reason that is is a big deal is that for one of the first times, crypto can be used for payroll (which is a huge step towards mainstream adoption)!!!
---
Blockchain Global Payroll Solutions by HorusPay (Video 2:49 length)
This video describes in greater detail the benefits and obvious reasons why the international payroll system needs to be improved.
---
Make sure you check out the website
Don't forget to check out and read their website. Whitepaper is coming this month, so check back often. Here are the links again for their website and Telegram:
---