Peninsula (2020) movie review / Critique du film (FR / EN)
** version en francais plus bas**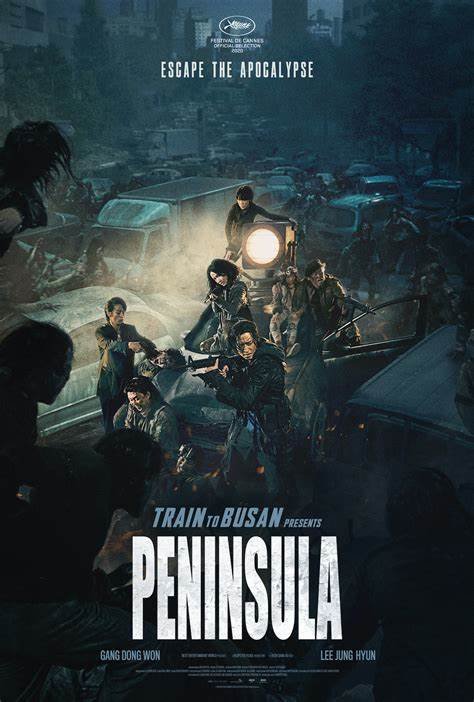 It is an action/zombie horror film from South Korea which was released in 2020.
This film takes place in 4 years after the events of the film the last train to Busan it is a sequel but with new characters and a new story. It's very different from the first movie.
The story is a team of mercenaries tries to return to the scene to take a cargo of money and bring it back to Hong Kong.
I really liked the apocalypse scenes that we see throughout the film.
I give it a score of 7.1 out of 10.
---------------------------------------------------------------------------------------
C'est un film d'horreur provenant de la Corée du sud du type action/zombie qui est sortie en 2020.
Ce film se passe en 4 ans après les évènements du film le dernier train to Busan c'est une suite mais avec des nouveaux personnages et une nouvelle histoire. C'est très différent du premier film.
L'histoire c'est une équipe de mercenaires tente de retourner sur les lieux pour prendre un cargo d'argent et le ramener à Hong Kong.
J'ai bien aimé les scènes d'apocalypse que l'on voit tout au long du film.
Je lui donne la note de 7.1 sur 10.