Aloha!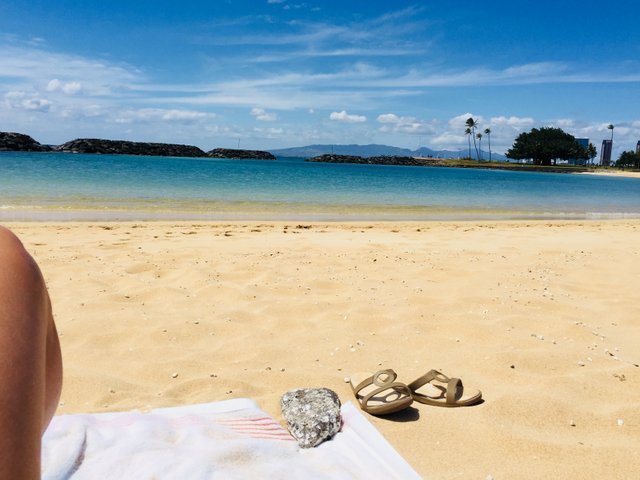 As I laid down a beach towel, anchored by some heavy rocks to prevent a windy day beach towel lift off, my minds eyes are set on the prestine calm blues ten feet away. Here is where I relish all tension away to the ocean at Magic island at Ala Moana Beach Park.
Maybe today isn't the best to brag about living in paradise but it's still one of my favorite evening out. Yes!!! You will hear me shout about the worst inconsistance island breeze ever!!! But today it was so perfect. Here's an example of a gentle beeze about 8 miles per hour, topped with the bluest of any night sky and below. Would that be considered magical or just normal?! Oh goodness, have you even seen such gorgeous blue night in yiur whole entire life?!! I have. Because I took this picture. Yes, this photo is also taken at Magic island.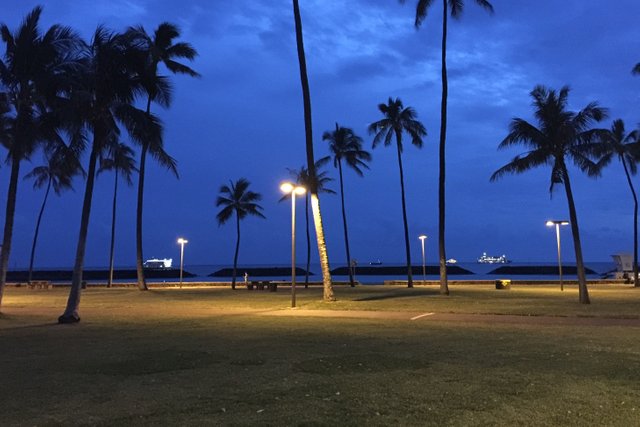 Oh, that's not the best of the best photos I've taken. Here's one of crazy adventurous tourist peeps visiting a farmers market. Ok, I should insert more photos but couldn't get pass these ladies in their synchronized yellow dresses. This photo is taken at a Saturday farmers market at Kapiolani Community College. Near Diamond Head.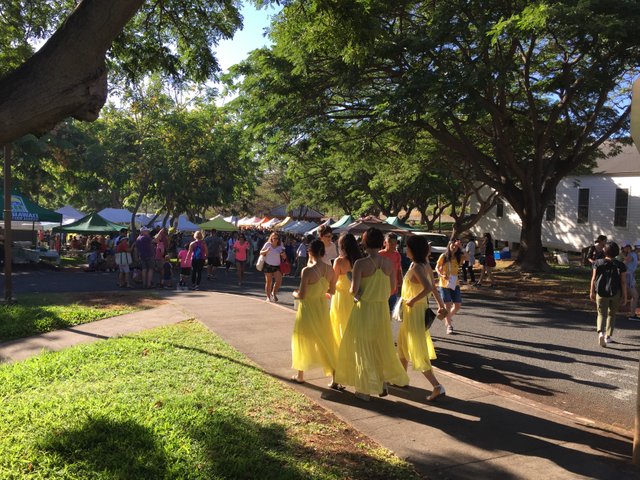 Ok, so, I'm totally downplaying this beautiful and absolutely tourist friendly island. However, I made this post to specifically share a few of my favorite captured memorable moments in Honolulu. I really hope you liked it.
So, maybe on your next visit to an exquisite travel paradise, please consider Honolulu, HI. Yup, I know this post is just a small teaser but that's ok too.
And as always, until we meet again, have a wonderful day.