Getting rid of "STUFF"!
HOW DO YOU DETERMINE WHAT IS A TREASURE TO KEEP?
For the past several years I have gone thru so much of the stuff we have and have set aside stuff for different ones that I know someone would enjoy and perhaps treasure some of the memories related to them.
Some stuff holds a value only to the ones that lived it, others might just see the dollar signs in relation to it.
Not having grandparents of my own as I grew up has left a large gap in my life as to memories to hang on to or treasures to pass on.
My husbands Grandmother Nanny welcomed me in with open arms and I learned so much from her and treasure the short years I had with her.
Out of the houseful of stuff from Nannys, I only have 3 great memories to treasure, the family pictures that I have not found in all the boxes, her set of pressure cookers (what I will hold on to) and the quilt her grandmother made (yup holding on to that also), there is enough stuff to house 3 families.
So this is the year I have set aside to go thru it all and just make it happen unless I wish to move to a McMansion to house it all (yup I am not doing that!)
Nanny's treasures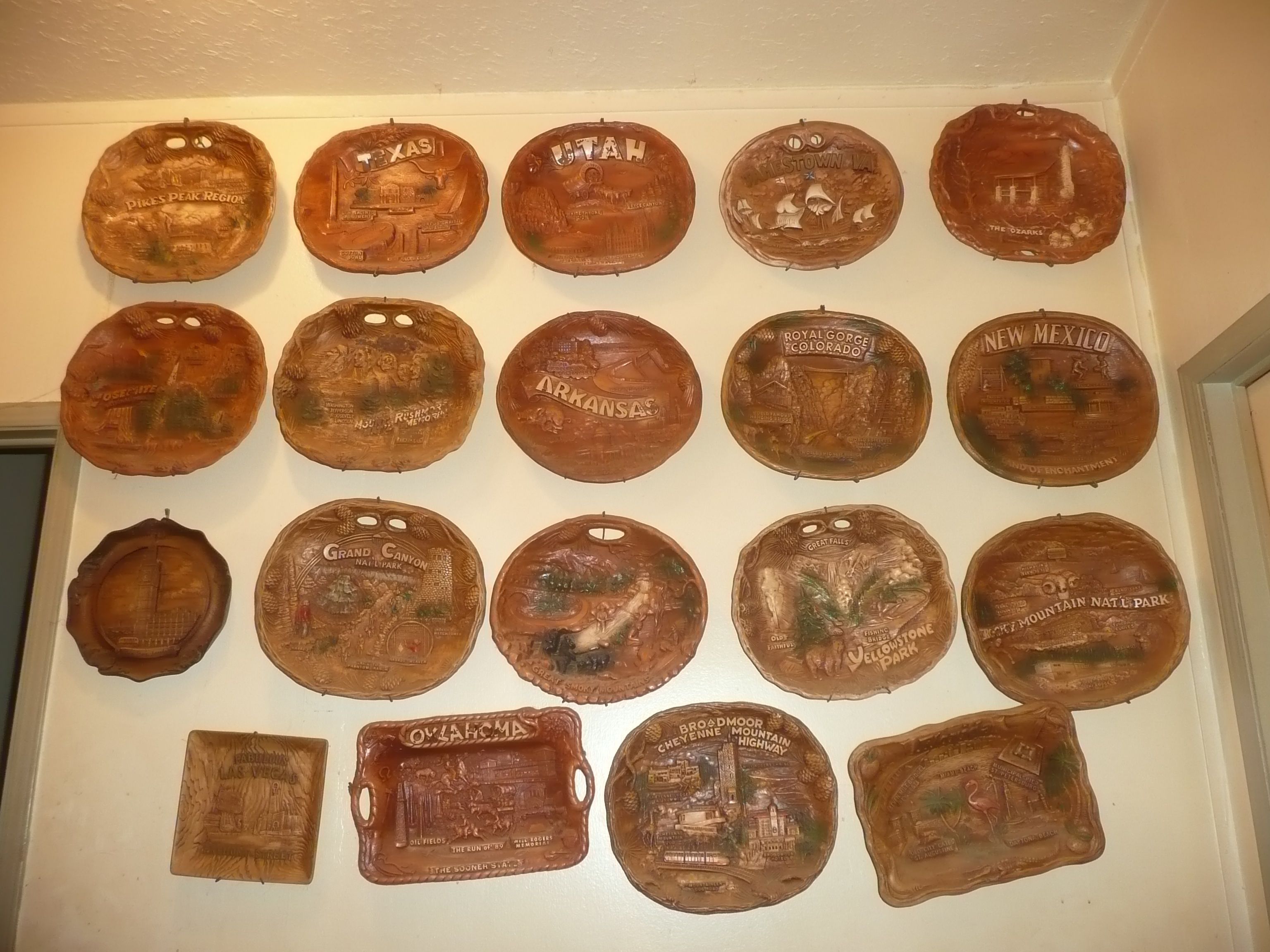 Sites Nanny visited and kept plates from along with hundreds of pictures... I sometimes wonder in looking at all the stuff and pictures "if" she lived to just enjoy the moment instead of having pictures and things from the places...
WHAT DO YOU TREASURE?
DO YOU ALSO TAKE THE TIME TO JUST LIVE IN THE MOMENT?
Come chime in and chat!