Woke up still feeling good
No pinched nerves today still, so the adjustment I got yesterday is still working. So I decided to take advantage of it and get some work done. First we had to do a few errands and get some supplies. But I got two more of my raise beds done. And planted some tomatoes and peppers in some buckets I have laying around cause waste not want not. My other raised beds I am going to make I am gonna use rocks and broken concrete we have on our property. That idea I took from @papa-pepper, thanks for sharing how you do things on your homestead it makes one rethink what they have.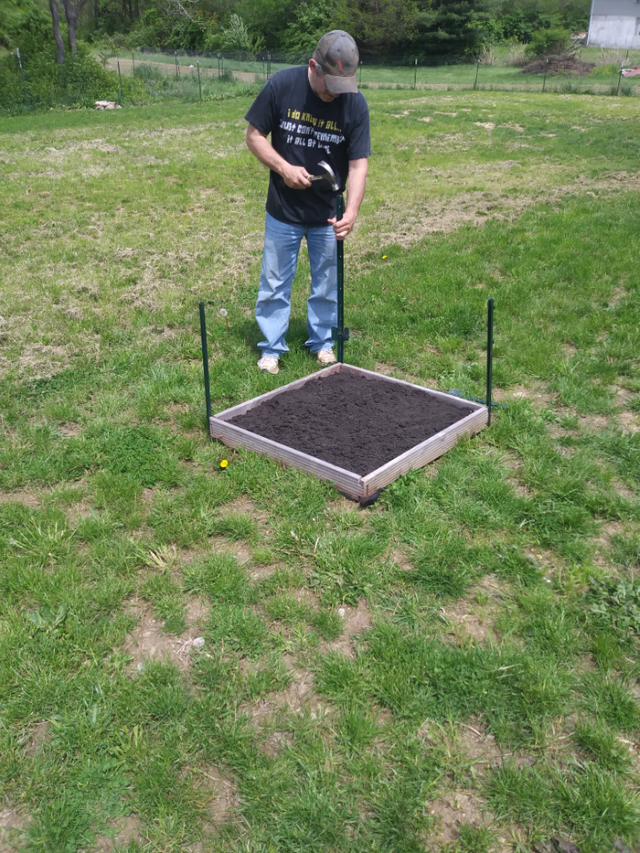 A few days ago I got my first potato box going
It has my Russett style potatoes in that box. This weekend I plan on building another one and planting some red potatoes in it. But today after getting my other boxes done. I planted cucumbers in one and Roma tomatoes in the other one. In the buckets I have my big tomatoes and my sweet peppers. My husband also has a bucket of some hot type of pepper.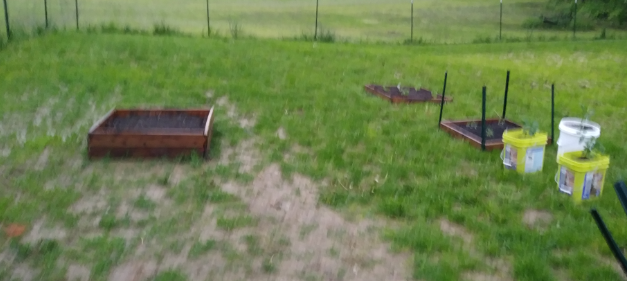 It started raining so I tried to hurry and snap a photo sorry for the blur.
Still much more to plant this month
I want to do some peas and green beans this year, along with carrots, watermelon, lettuces and other green leafy plants, and I want to plant at least 1 fruit or nut tree this month. And now that this new doctor has helped get my nerves unpinched it looks like I will be able to get it.
After I get all planting done
I will start working on clearing more of the Japanese Honeysuckle out of the woods. Now I am more functional, and as I heal more the more I will be able to help get it cleared. Which means we might be able to keep up with it. As now no sooner my husband gets on area cleared out the previous area is starting to grow back. Seriously don't plant Japanese Honeysuckle it is invasive. If I could go slap who ever planted the stuff here originally I would. Okay maybe not really but seriously that crap is bad.