Baby steps.
Everyone always says "Do a lot of research before you start your homestead."
Do you know why they say that? Because you better understand what your getting yourself into.....I mean really understand it.
Before this endeavor started, I had a lot of free time. Not anymore. No time to hang out and drink beer, go to the lake, or take a weekend camping trip.
This is not a project. This is a "full on" lifestyle change. This is hard work. All my spare time is consumed by this.
Do I sound like I'm overwhelmed? ......A little.
Do I sound like I'm tired?........Yes, because I am!
Do I sound like I'm having fun?..... Probably not....... But, I am. Oh man, am I having fun!!!!!
This is probably the most exciting thing I can think of doing. Taking raw land, in kind of an inhospitable place, and making it into something that will provide most of what we need to have a comfortable life. Throw on top of all of this that we want to do it sustainably. It's a challenge.
I think being truly challenged is what makes us achieve more, and allows us to be proud of what we have achieved.
It's all about BABY STEPS. Do what you can, and don't sweat it if you didn't get as far as you thought you would. Be happy with baby steps. Hell, ...expect baby steps. Just keep going, keep plugging away.
Nuff said.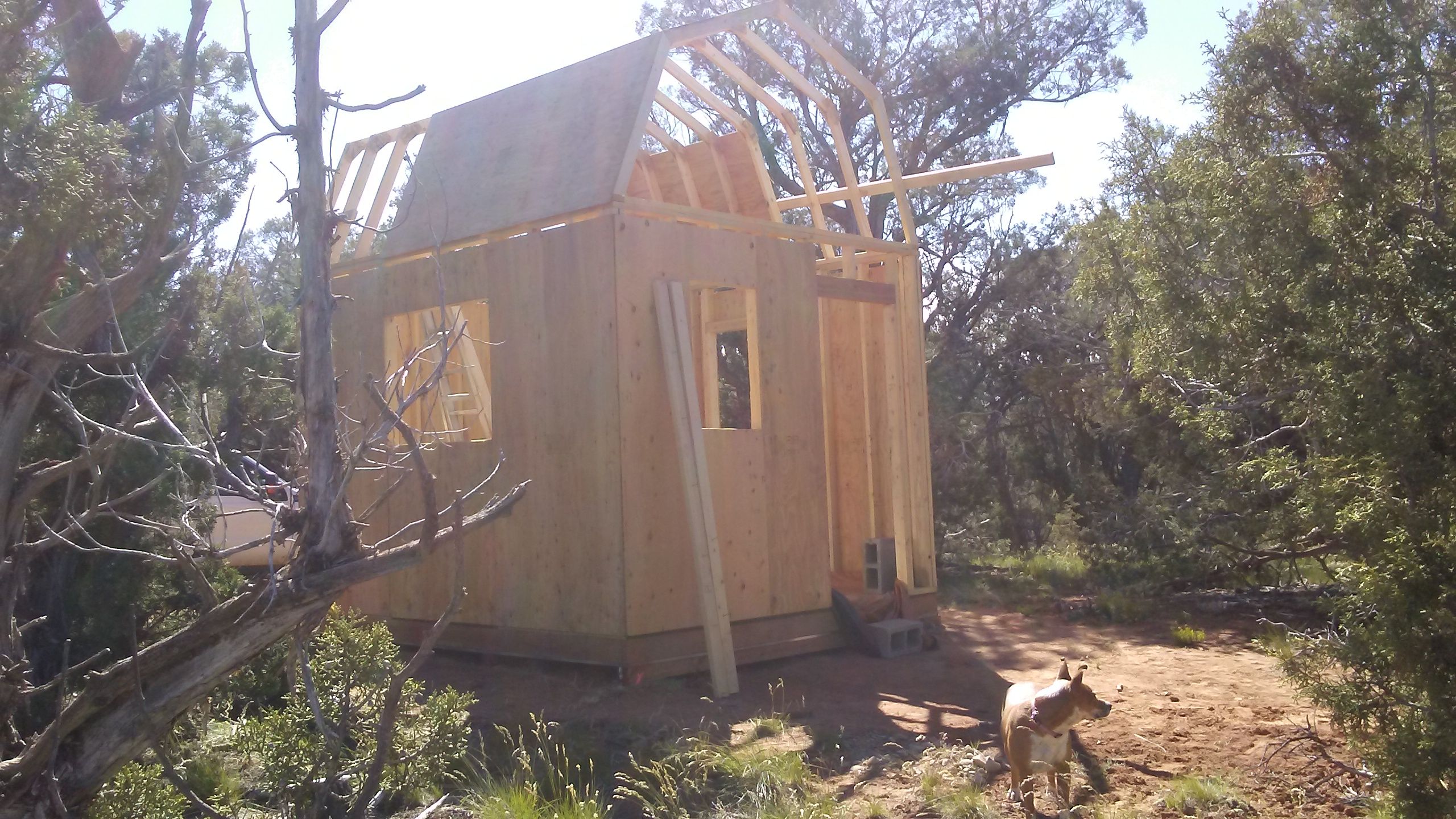 Here we are with all the trusses up and a little decking put on and, Lucy down at the bottom of the pic.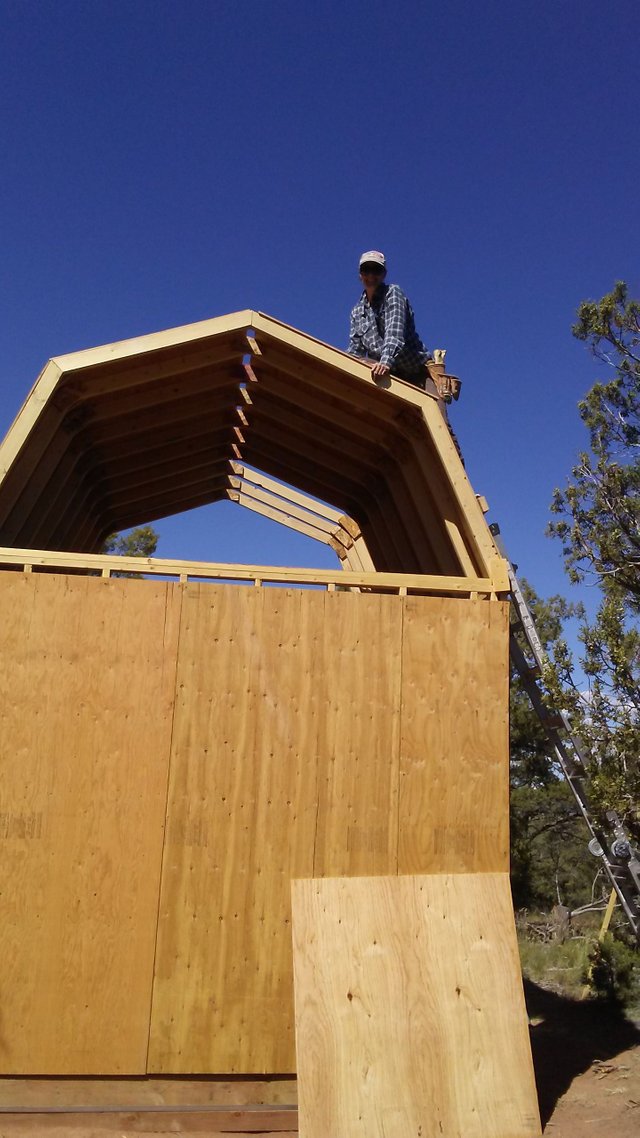 Here's Cindy putting the plywood on the roof.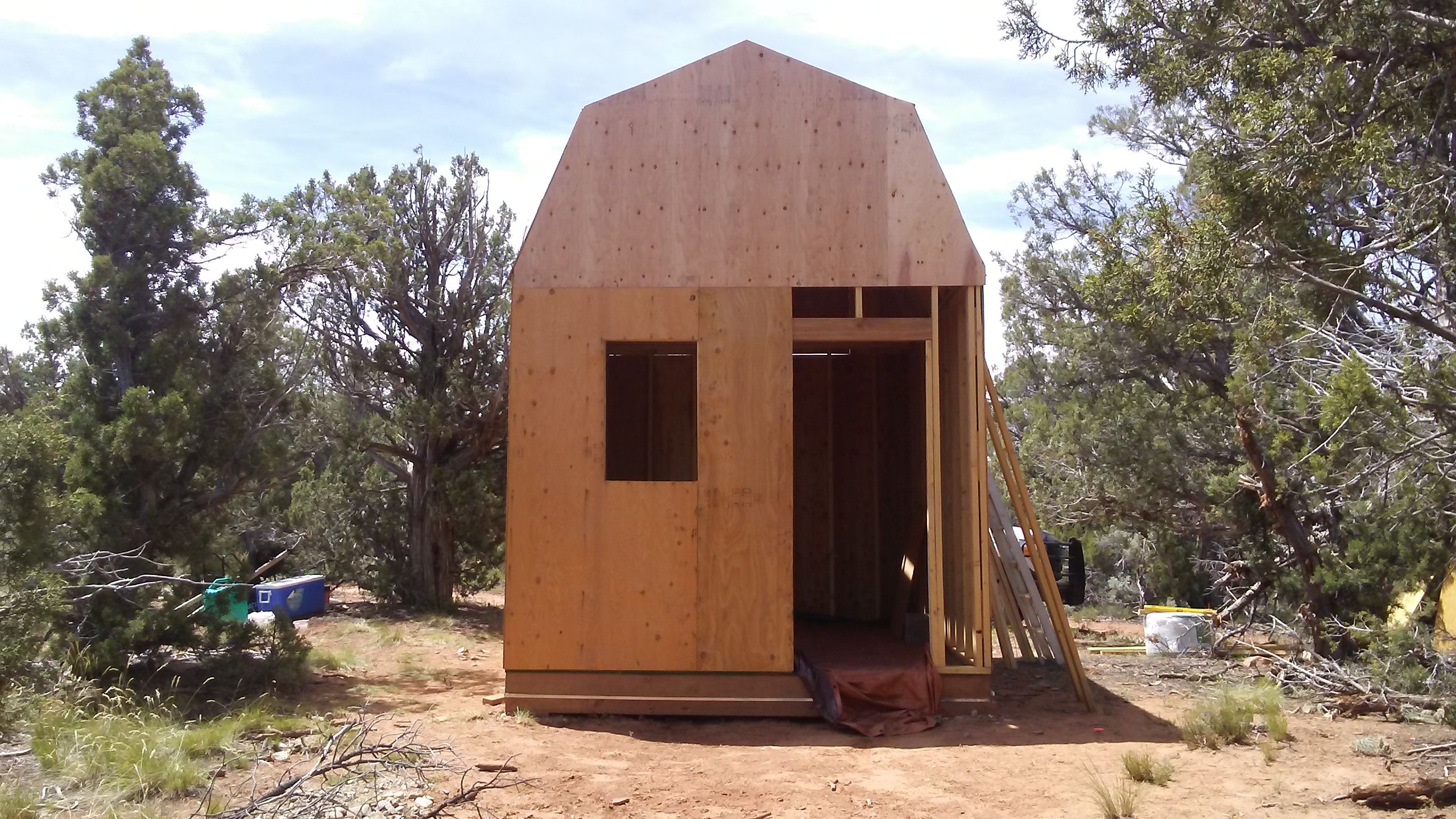 Almost fully enclosed.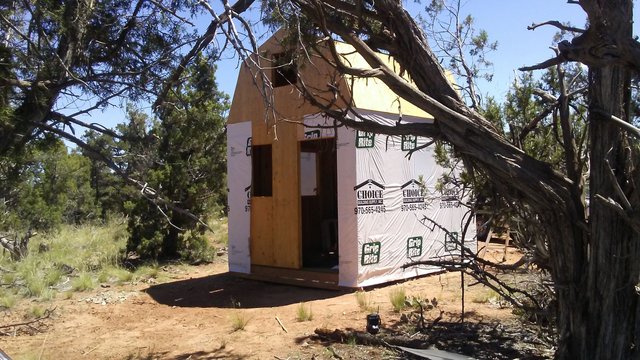 Here's another "baby step" thing to think about. Building wrap doesn't want to cooperate when it's windy. When the wind is gusting to 25-30 mph, take a deep breath, and find something else to work on. No telling how many square feet of building wrap got ripped and ruined because I wouldn't let my go of my "goals for the day".
Baby steps.
So long for now,
Scottyt