Let's discuss how to start tailoring business from homesteading. Many people plan on living off grid and that cuts them from a lot of things. And sewing is one of those things that definitely need to be learned.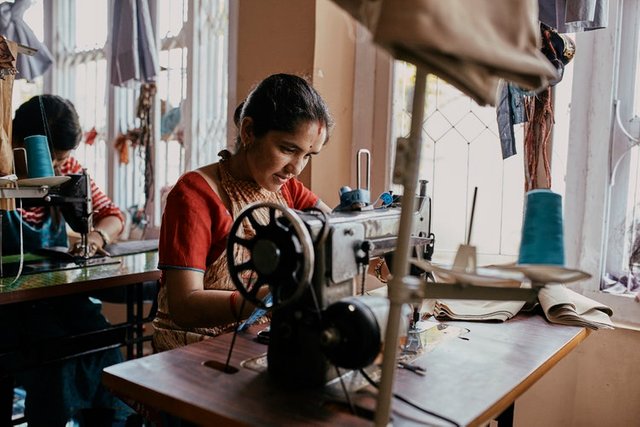 Image credit: Unsplash
Why sewing?
Because you may have to fix your own clothes when you are living at a distance away from the city. And it can be pretty difficult to rely on others for these things. So that's why having sewing machine is definitely a good start.
Which sewing machine?
Start with the simple model of sewing quilting machine. And depending on the work load, increase the machine power and go for the higher models if possible.
Where to find customers?
If you are living away from the city, you may notice that people around may need the similar help on quilting and sewing. So you can make them your customer. You can put a stall in the farmers market or put on the banner near the mailbox regarding your sewing services.
What if I don't know how to sew and quilt?
We are in the time where the youtube and other websites can teach us a lot of things for free. And all we have to do is find the right set of the tutorial and learn from it. The learning time may vary depending on how you practice. Start with fixing zippers, buttons, and other sewing and quilting jobs.
I am overwhelmed, where do I start?
So let's reduce this into small set of instructions.
Get a sewing quilting machine.
Learn how to sew and quilt on youtube.
Do small projects to test your skills. Do it for family or relatives.
Put on word about your sewing and quilt skills.
Don't charge too high or too low, charge based on what the region can pay for it.
You can also setup stalls in farmers market or nearby vegetable shops or food shops once a week or depending on how you get free time.
That's it. These are the most simple set of instructions for you to follow. I know it can be overwhelming but you have to start somewhere and build your business up while improving the skills set.
I hope you like this post. Do let me know in the comments your opinion on my content.
Rydhi
xox