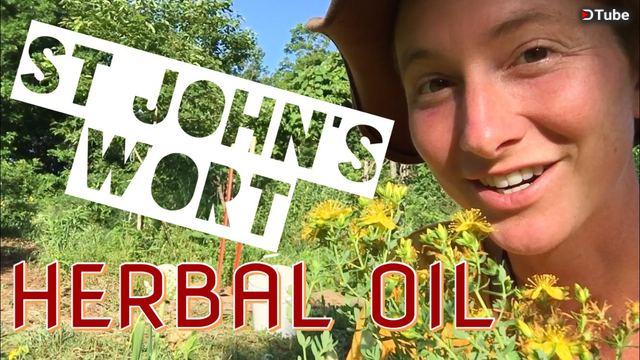 ---
Herbal medicine is people's medicine. It is powerful, easy to make and accessible. At home, with a few ingredients you can make medicines to support your healing process.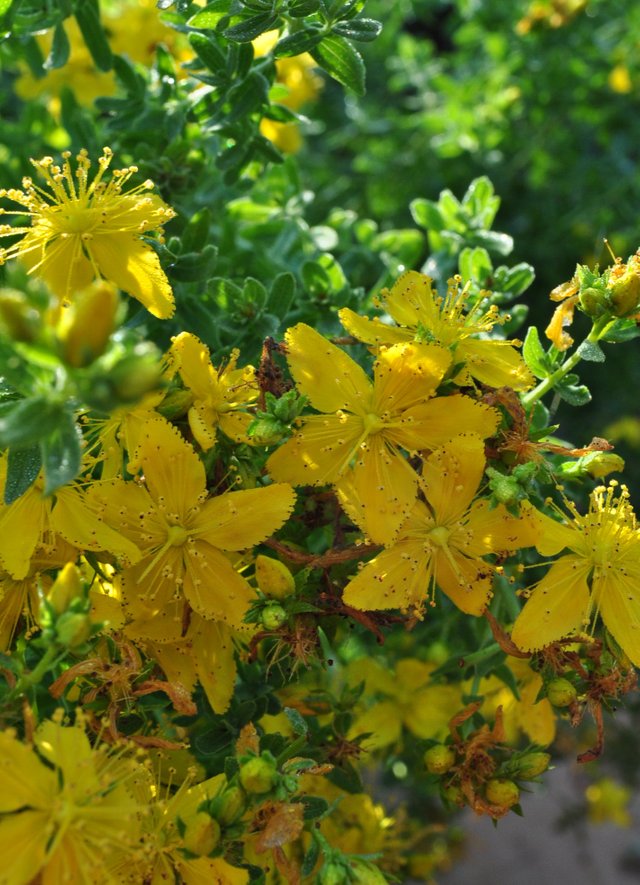 St John's Wort (Hypericum perforatum) is a wonderful plant for a multitude of uses! Many know it for a gentle mood supporter for depression/anxiety. In this way in "brings the light in" as it acts as a nervine tonic.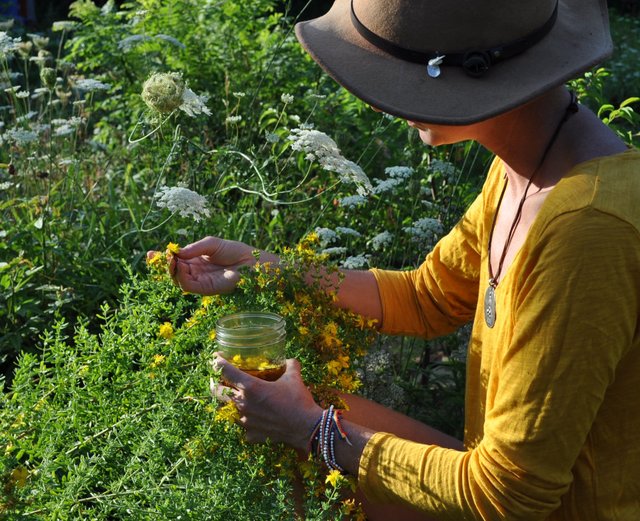 This plant is specifically potent in this way because it is a solar medicine through and through.
So named after St John the Baptist as his birthday is right around this time. It is when the Summer Solstice happens (June 21st, the longest day of the year) and when the sun makes the biggest presence.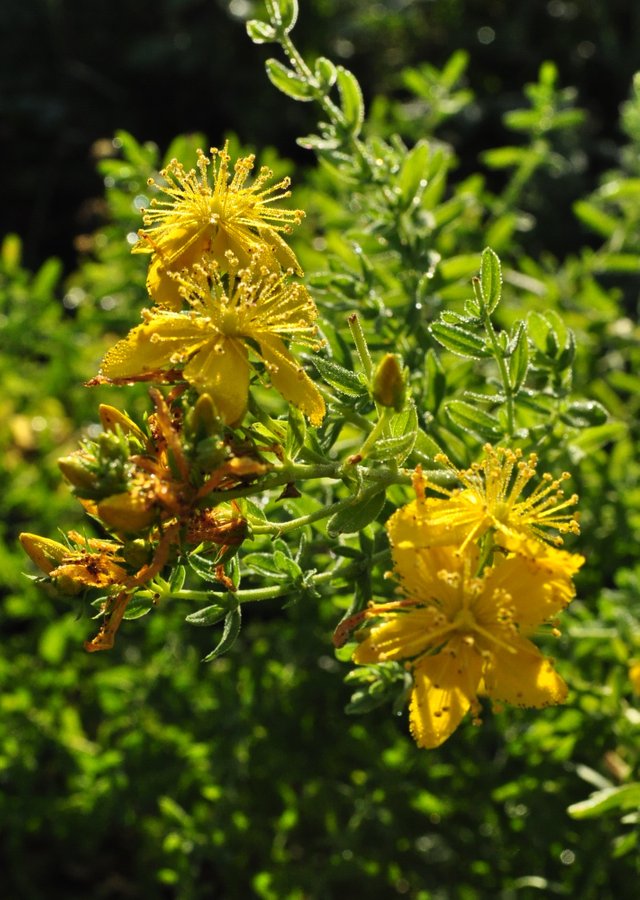 I will make a tincture this year to capture this nerve action, but this morning, as the blooms are just opening and the sun is shining on them, I'm collecting them for a powerful herb infused oil.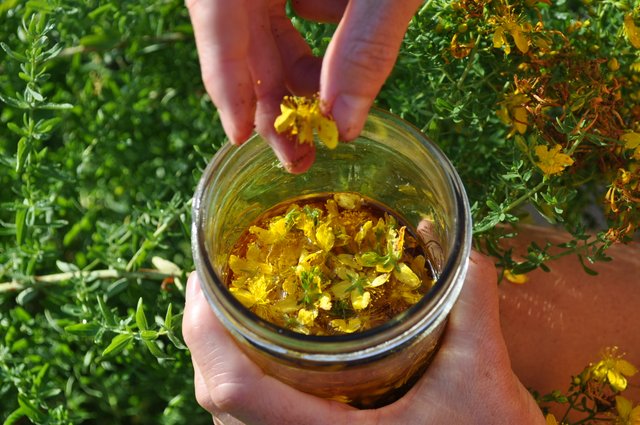 Using olive oil (and a little vitamin e oil to stabilize against rancidity), I'm picking the flowers into a glass jar and infusing them in the oil.
I simply fill the jar, pour oil to the top and set in the sun for 2 weeks. I then take the flowers out/strain it and have a lovely oil!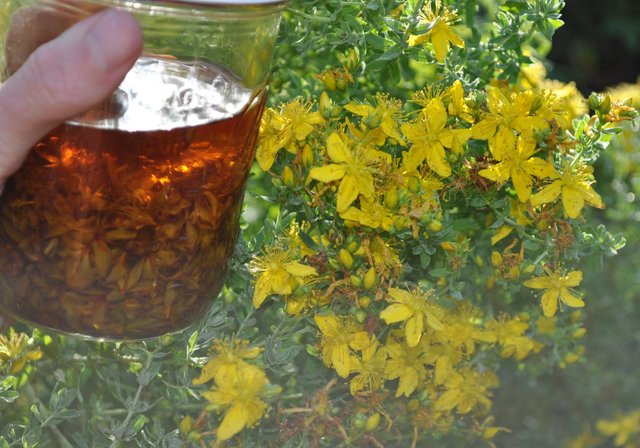 Also known as Hypericum oil, this oil is an ancient potent medicine that had wondrous effects at reducing inflammation, burns, soothing sore muscles, sun burn, sore breasts of lactating women, sciatica and more.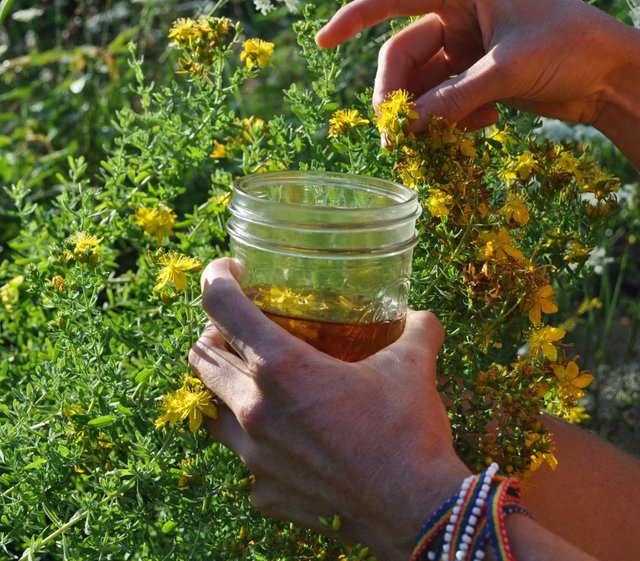 Essentially it is a supreme anti inflammatory. And fascinating as it is, the oil turns a beautiful rich red as it infuses in the sun. This oil has been used by humans for a very long time!!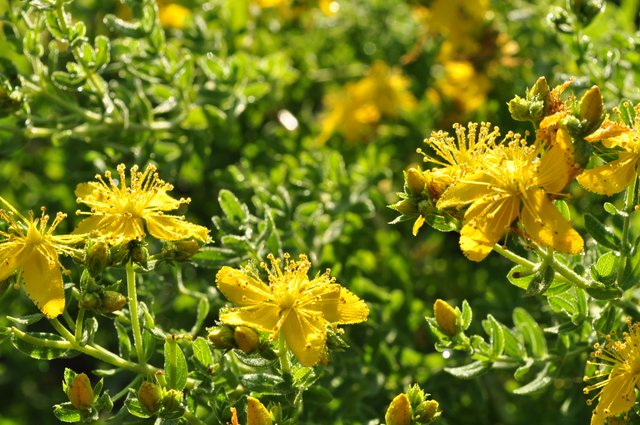 Watch the video to follow along as I make this very simple herbal oil this morning. Many blessings and thanks to our herbal allies and the humans who have passed on this wisdom through generations!
---
▶️ DTube
▶️ IPFS